Hello, I'm Lee Yun-Seok, Creator of YGGDRASIL STUDIO. Today I'm prepared update news for our demo, and our progress.
---
Demo V1.1.89 update on Steam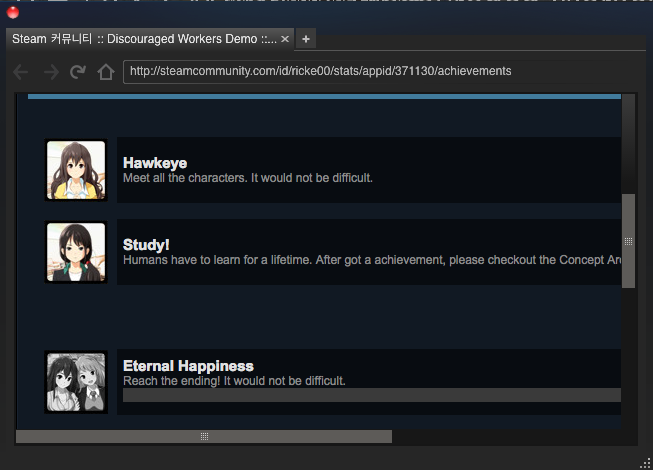 I've update Demo V1.1.89 on May 22nd. It available on steam and recent changes: include steam achievements, badges, emoticons, profile backgrounds, trading cards. The achievements is now working, and it would not be difficult. But other community items, it is ready for review by Valve.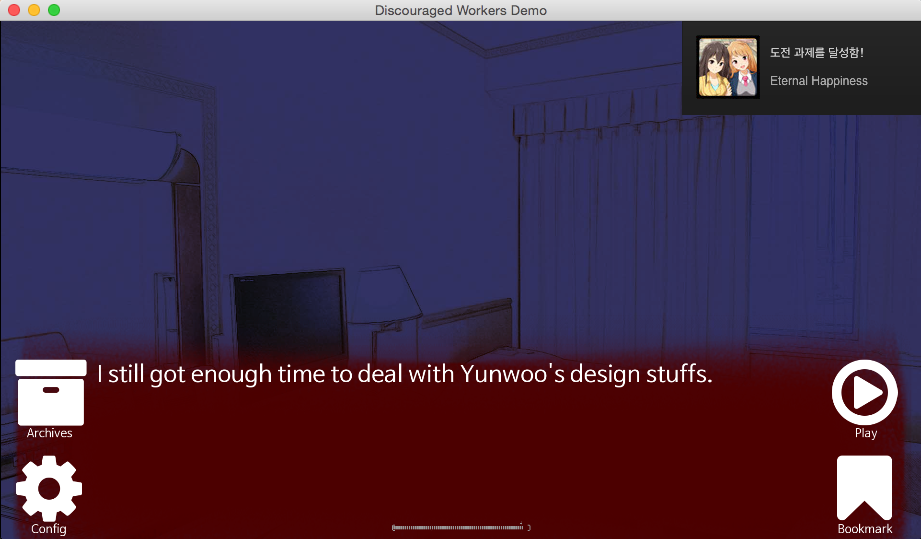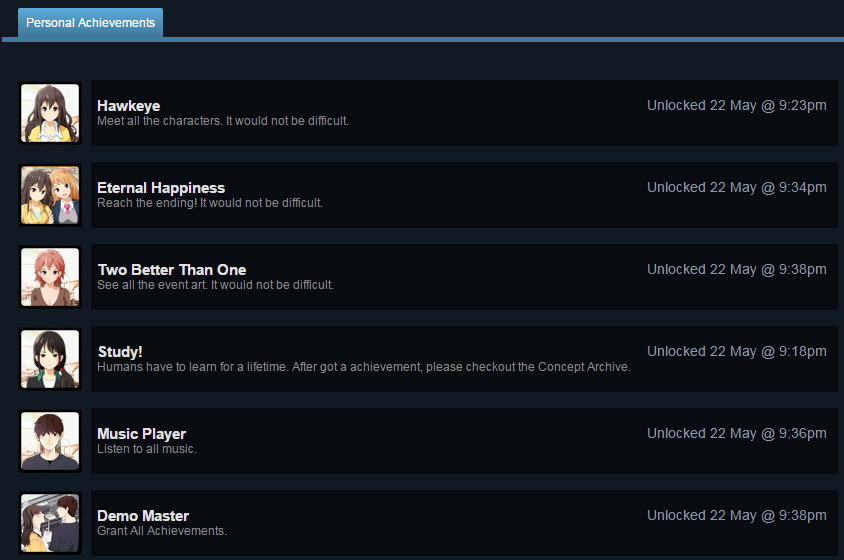 ---
Early access review on Steam
I submitted early access on steam. Because of I need more feedback for better english translation. So, Currently our demo, it was disabled on steam store. But if you already have a demo, maybe it is running for you.
We trying the crowdfunding via IndieGoGo. You can get the discouraged workers PC/Mobile redeem and beta invite, media, and Director's Cut. Here, you can check our IndieGoGo.