This week we continued work on squads, did more improvements (some of which were suggested by the community) and started to work on combat system. Here's what we've done in detail:
- Bridges!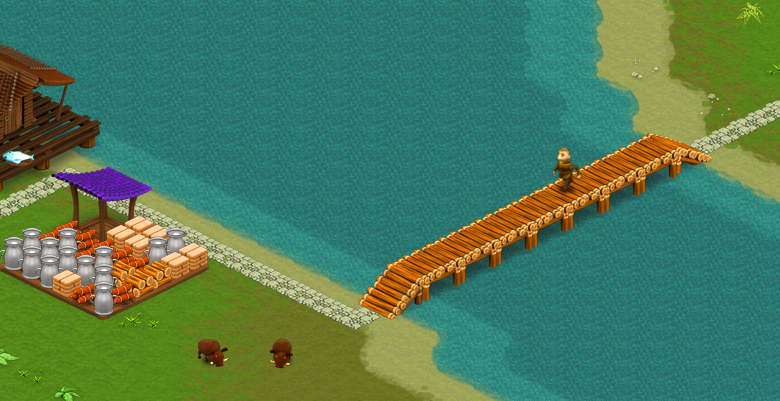 - Roadblocks have returned and still prevent peddlers and tax collectors from passing through. Unlike Zeus, roadblocks are useful only if you need to separate one housing area from another (if peddlers in those areas have different settings), otherwise you don't need to micromanage them.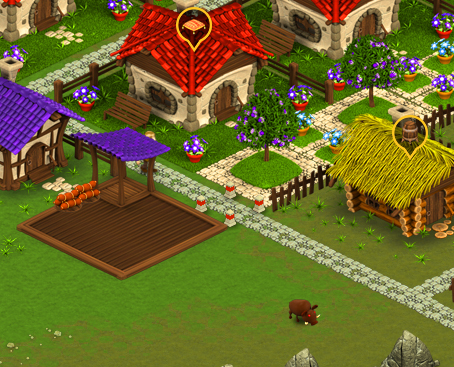 - Abandoned hosing plots now wait three months before new migrants arrive.
- Pathfinding has been optimized a little bit more.
- Building radius is now a circle (expect scarecrows); and you can see the radius while building window is opened. Also, they have been tuned up a bit (for example, woodcutter's radius has been increased, while grower's radius has been decreased).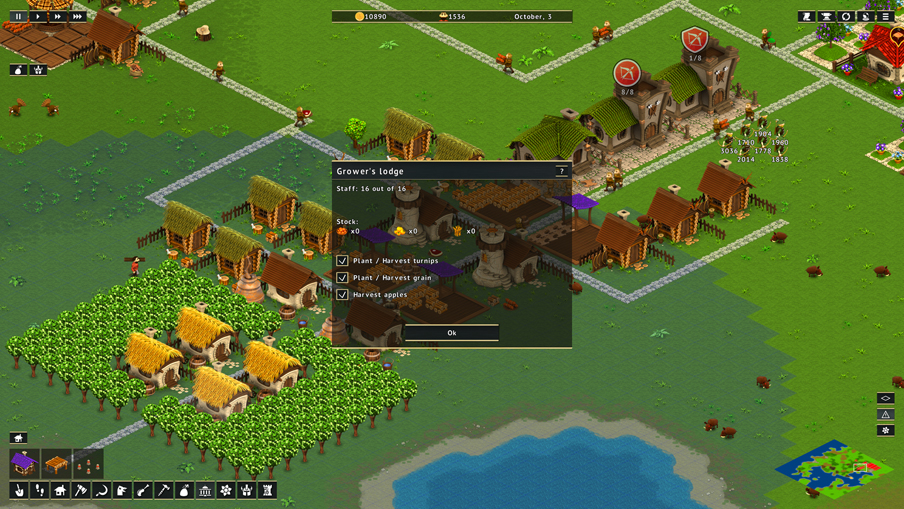 Click to enlarge
- You can now see how much stone you have while building something that needs stone.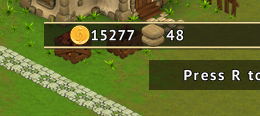 - You can now take screenshots by pressing F2. Screenshots are being saved to screenshots folder in game directory.
- Squads panel has been added. Much like the stocks panel you can leave it opened all the time, and in case of emergency select all your squads with a couple of clicks.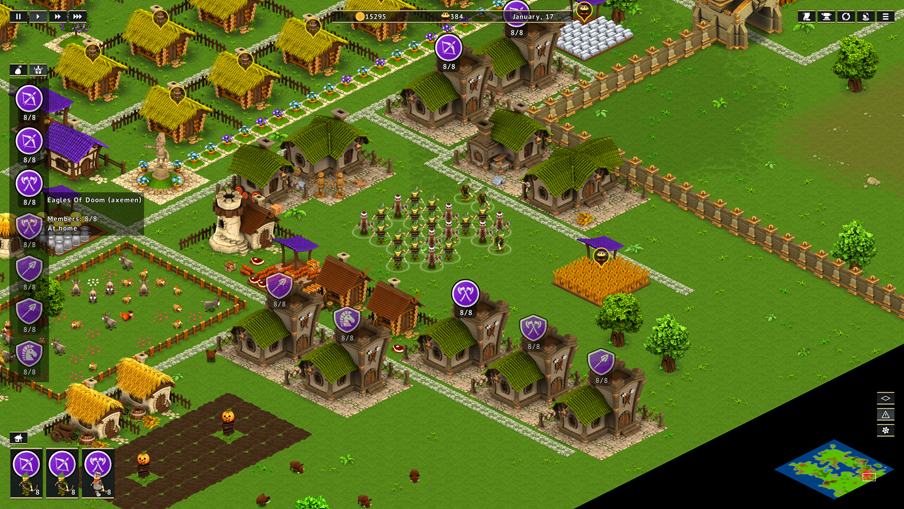 Click to enlarge
- "Send home" button added, which sends all selected squads home.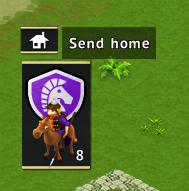 - Units now require coins. Certain amount is paid when you train a unit, and 10% of that is paid every month as upkeep.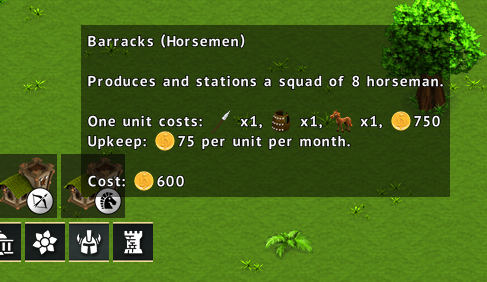 - You can now click units to see their stats.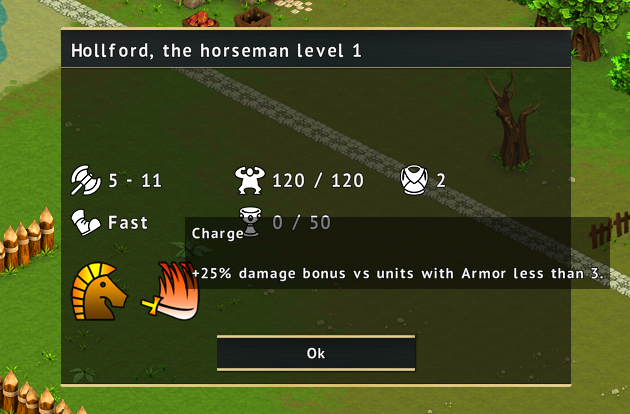 - Graveyards! Not quite finished yet, but it is the last big task before the next update.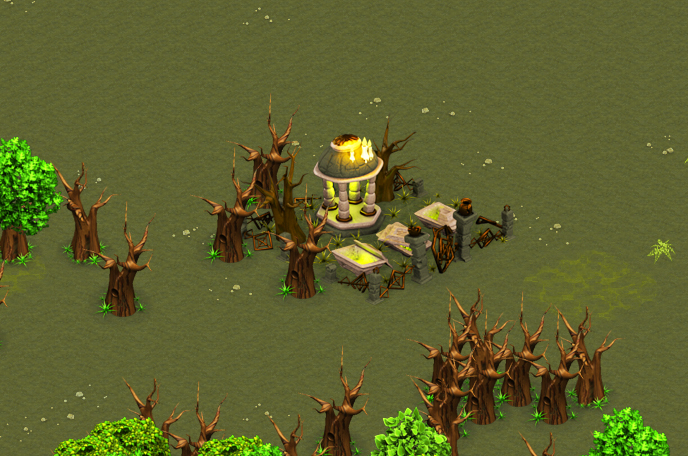 As always we would like to get as much feedback as possible, so please comment and send your thoughts to info@hearthlands.com. If you become our watcher on Indie DB, that also helps a lot! Don't forget to subscribe to one of our social network pages or YouTube channel. If you want to support the development — you can just purchase the game.
And, please, do vote for us on Steam Greenlight!
Thank you,
Sergio