This week we've finished alcohol stuff and continued to work on diplomacy.
New buildings: Winery, Grapes plot, Beer brewery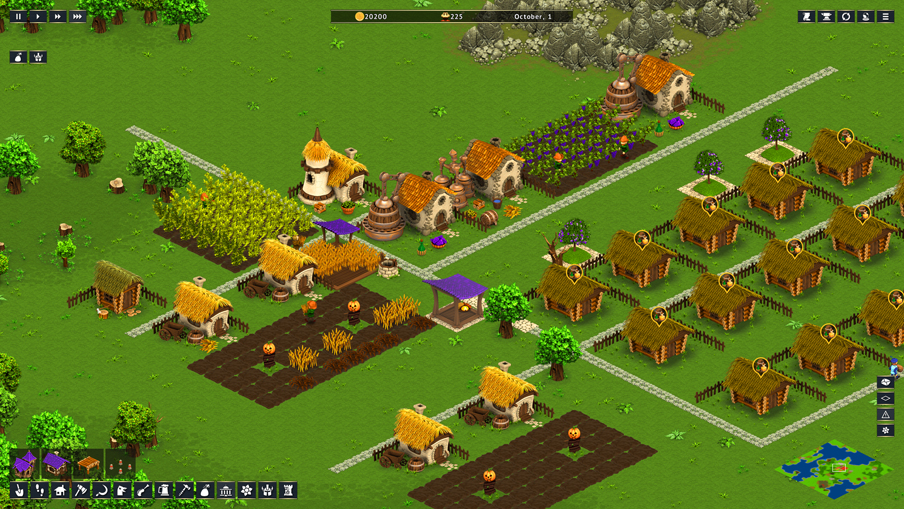 Wine-maker gathers grapes from a grape plot and takes it to a winery to make wine.
Beer brewery needs grain and hops to produce beer.
Skeletons and elementals now despawn after a while, which makes them less devastating.
Found a bug: houses evolve to level 3 even if there's no alcohol and start complaining about the lack of booze. This will be fixed in the next update.
New settings: Natural resources and Water
Natural resources let's you choose how rich your starting location is going to be in terms of natural resources (iron, coal, gold, stone, fish, wild animals, etc.). Water makes sure you start on a coast (if enabled), or inland (if disabled).
Diplomacy is starting to take shape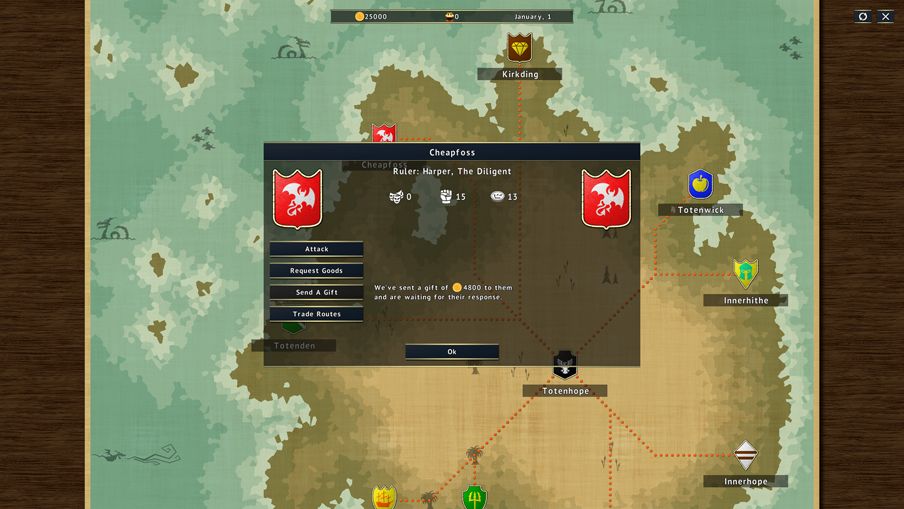 Every opponent has several stats: opinion about us, power and wealth. Opinion is self-explanatory (we can raise it by sending gifts and it drops if we fail to fulfill his request). Power is important to determine if the opponent is scared of us (our power is higher) or not (his power is higher). Wealth determines how much loot we will get if we attack him.
Currently the only thing you can do to your opponents is send gifts to them.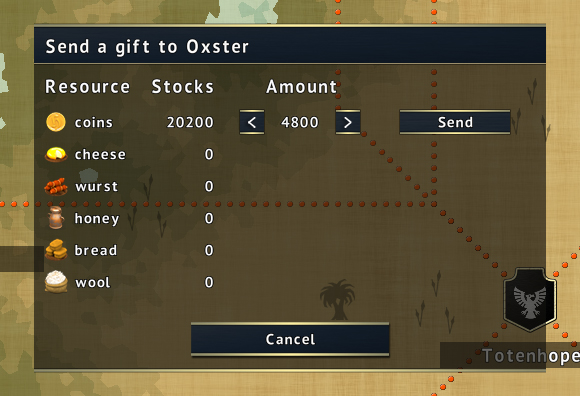 As always we would like to get as much feedback as possible, so please comment and send your thoughts to info@hearthlands.com. If you become our watcher on Indie DB or Desura, that also helps a lot! Don't forget to subscribe to one of our social network pages or YouTube channel. If you want to support the development — you can just purchase the game.
And, please, do vote for us on Steam Greenlight!
Thank you,
Sergio