In addition to stone elementals we have coal, iron and gold ones now. They are tough but for defeating them you will get respective resource.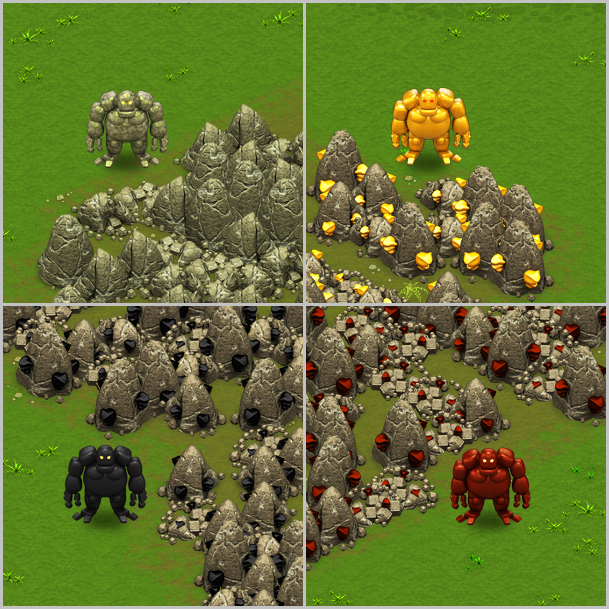 Two luxury resources have been added (boots and clothes) to make evolving your houses smoother. Also we rebalanced the economy a lot.
Instead of "food + 3 luxury resources" scheme we have "food + alcohol + 4 luxury resources" scheme now. Currently the only type of alcohol in the game is cider, but we'll be adding beer, wine and mead.
Tax & Employment window has been expanded, so now you can set employment priorities much more precisely. Almost every building type has its own category.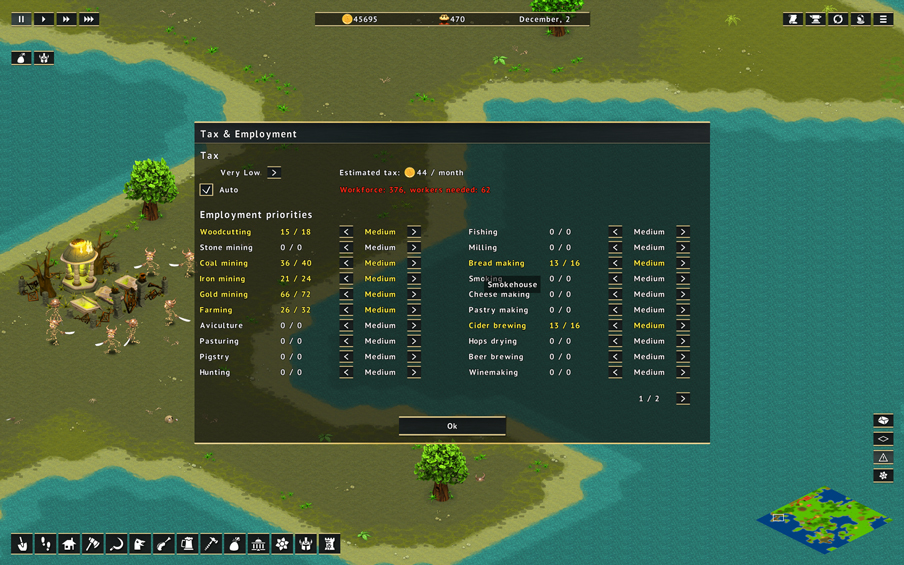 Overview window has been expanded as well (nevermind alcohol, boots and clothes placeholders).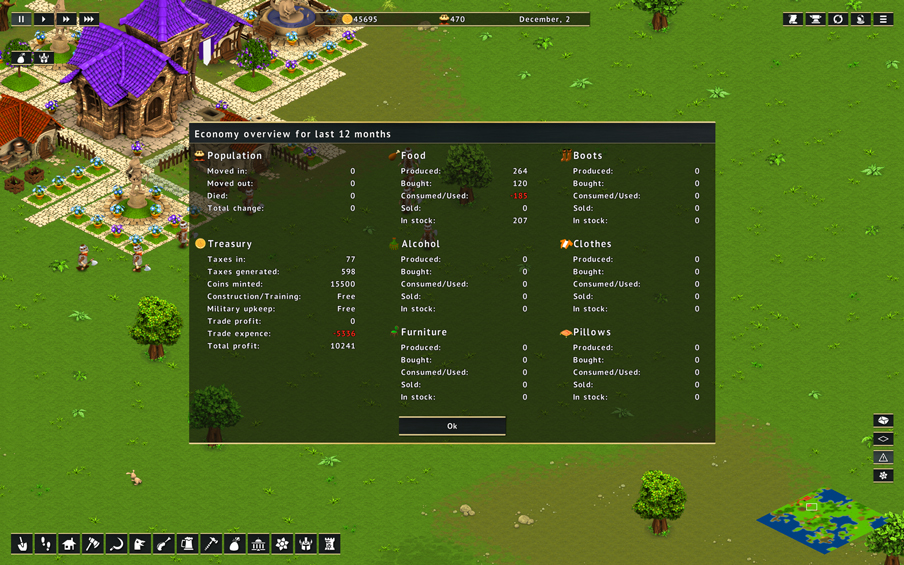 Apparently skeletons can go through the gatehouse, which makes it kind of useless. This has been fixed.
* * *
In other news: check out three new articles about Hearthlands on GamingOnLinux (first and second) and IndieRetroNews.
* * *
We plan to release the update with new economy, elementals and trade improvements in a couple of weeks and then get to diplomacy and/or other new mechanics.
* * *
As always we would like to get as much feedback as possible, so please comment and send your thoughts to info@hearthlands.com. If you become our watcher on Indie DB or Desura, that also helps a lot! Don't forget to subscribe to one of our social network pages or YouTube channel. If you want to support the development — you can just purchase the game.
And, please, do vote for us on Steam Greenlight!
Thank you,
Sergio