Hello everyone from the IndieDB community! Some may know me from Story of Alexia, my main project, and The Soul Collector, as well as my collaboration with Kirbypwnage, but here I am with another project! It's a Touhou doujin fangame! It's in VERY early stages, so don't expect anything special as of yet, but it's here. I have a few screenshots and a video, which I'll show below.
This is Reimu stepping outside of the Hakurei Shrine: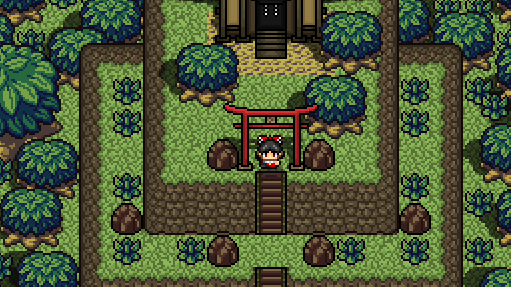 There's another screenshot of the Hakurei Shrine's outside here. This one shows the back of Reimu's sprite, a bit more of the Shrine itself and a bit of the forest behind the Shrine: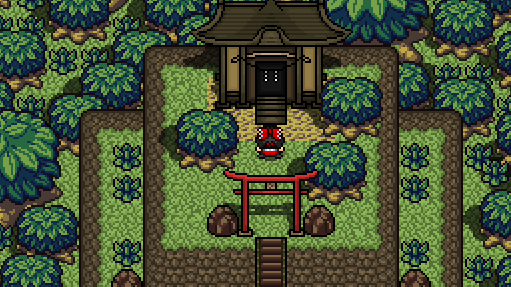 It's really barebones, as you can probably see, but I'm pretty much statisfied with the area. Here's a video of Reimu walking, as well as a bit of old SNES-encoded Touhou music I remixed myself:
What do you think of it? I personally like it, but what do you guys think?
Follow Story of Alexia (Solstice's main project) here:
Indiedb.com
Follow The Soul Collector (Solstice's other project) here:
Indiedb.com
Visit SolsticeBas on Reddit: Reddit.com
Visit Story of Alexia on GameJolt: Gamejolt.com
Visit iSolsticeDay on Twitter: Twitter.com
Visit iSolsticeDay on YouTube: Youtube.com
Visit Story of Alexia on Facebook: Facebook.com
Visit Story of Alexia on Tumblr: Storyofalexia.tumblr.com
Visit Solstice-Day-Club deviantART Group: Solstice-day-club.deviantart.com