Hello Folks and Gals. Once again (in a short period of time I might add) I will post some news of what is going on in the mod right now. Apparently Valve got their bugger fixed so my SDK runs perfectly at the moment. All HL games seem to have gotten a update to the new source engine which killed the SDK for a period of time.
Anywho, I have made a few light changes in the third level. As the player progresses into the more destroyed areas of City 17 and with the new effects of the source engine i added ash and a more realistic sky. Also debris and random objects cover the streets for good urban combat, running from cover to cover.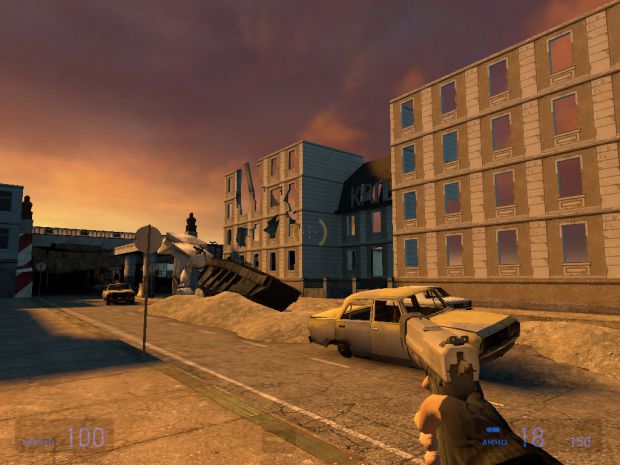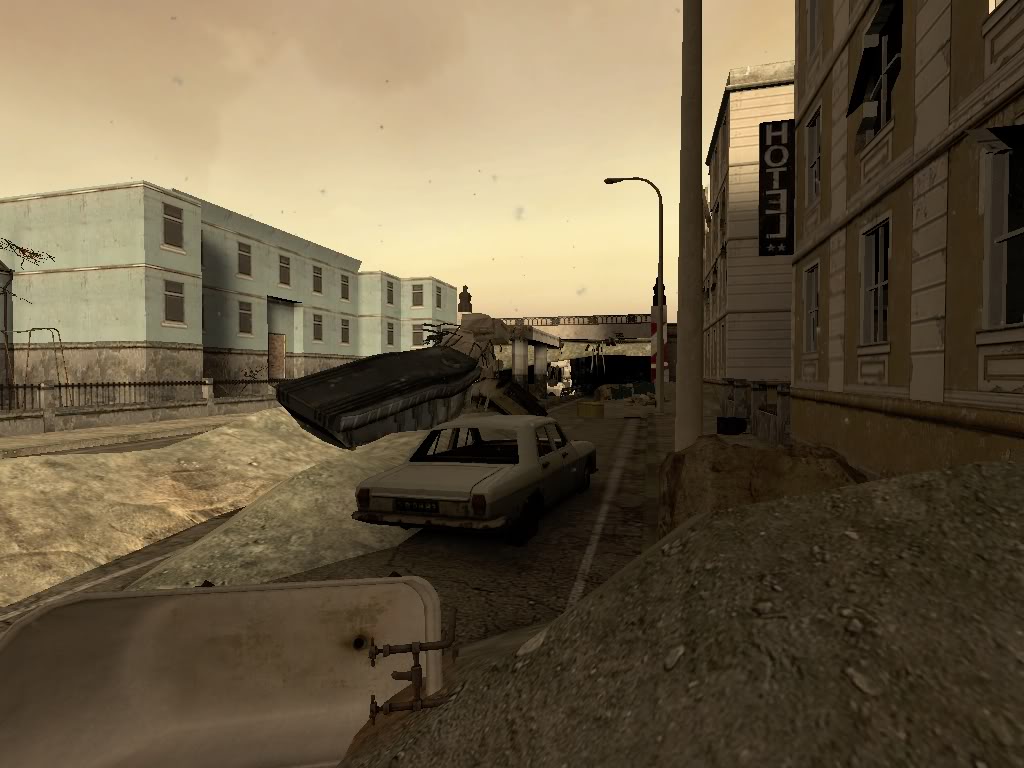 Notice how Ash slowly descents from the sky and the more cold lightning.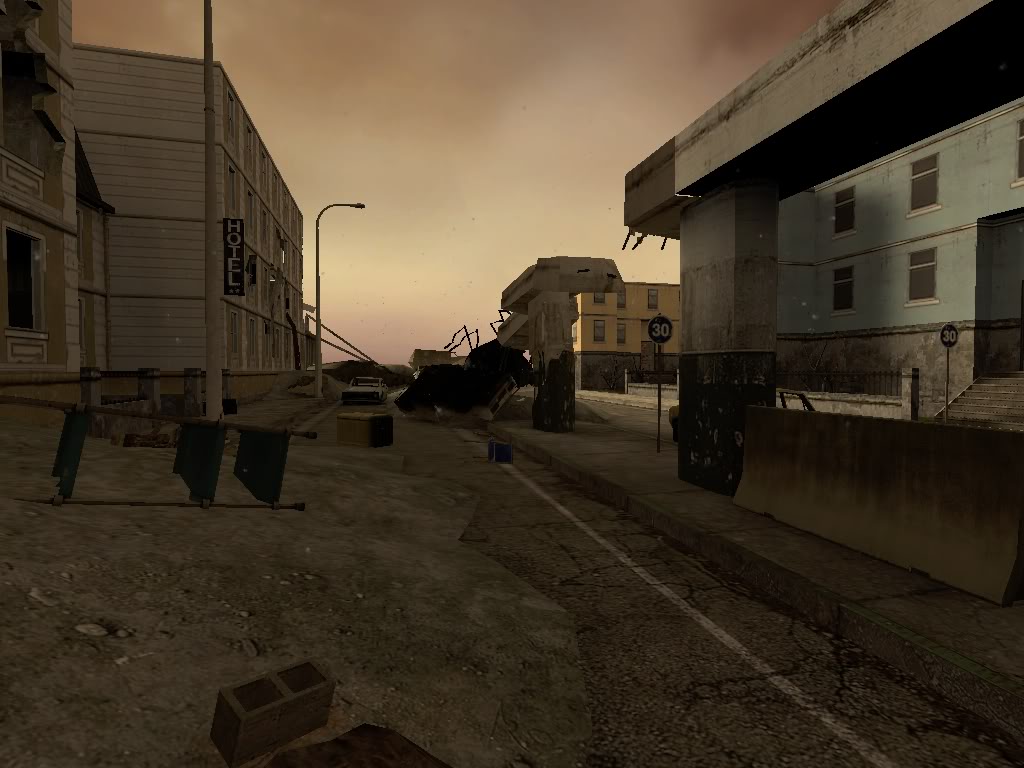 Currently I'm building the back of the Hotel. I am building everything up, then destroying it and the entire hotel will be open for discovery. Its a lot of work but it pays off to have a little more freedom in game-play instead of having to follow a set path through a building. So far I am happy with the level design but like in my last news don't be shy.
Post your level ideas in a comment below
Something you would like to see in the mod and that could make the mod more fun for everyone.
If I use your idea I will post a shout-out in the ending credits with your desired name or nickname here on ModDB. I'm always open for ideas.
Once again thanks for the support that i have gotten throughout the days, I really appreciate it.
Ciao
BleiWolf