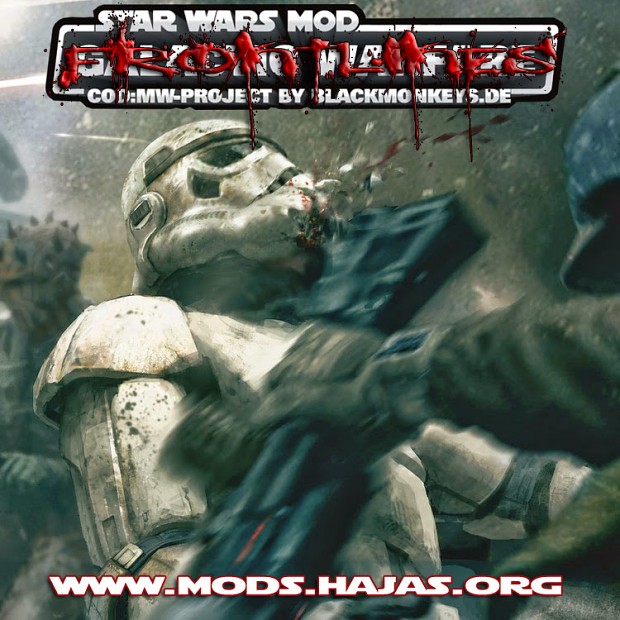 This started in 2014 as a tiny mod for another very know mod and exclusively for Blood Culture server. But since 2018 I'm adding so much stuff into it that seams we should have a page here just of it.
Few of you might saw my last post in the Frontlines Mod showing videos of the new gametypes added to the map NOT A CAVE originally made for Deathmath only, also the new bots from COD4X in action in 2 full matches. Here again the videos:
Here a video testing the new effects of the brand new map coming soon into rotation.
Those effects will be available in ALL maps and will be generated ramdomly via script in real time.
Here the main features of the actual state of the project:
Online : Version 2.0
-= Main Features:
2.0
. Fully Animated Bots playing ALL gametypes (COD4X)
. Bots say to team where are going to attack in SD and VID
. Movie Mode (Nothing in the HUD aside the gameplay info)
. Blasters not pass through walls anymore
. Not A Cave map now with support of TDM, HQ and DOM gametypes
. Brand new map Y-Wing Hidden Base
. Several Random FX to ALL maps, incluiding ship's crashes
. Viper Drone now it's working in ALL maps
. Remodelled VID Gametype for better gameplay
1.1
. Random Maps
. Random Gametypes with Random Objectives
. Bots to keep the server always active with brand new AI and map routes.
. Coop Mode where we can play as a Squad against several enemies with the option to add also few bots to our side.
. Intelligent Anti-Camping
. Hardcore Damage feedback
. Change maps/gametypes without the need to restart the server (keeping the BOTs)
. Killcam only available for Players, not for Bots
. Option to reset a BOT of your own team bashing him
. Bots are smarter than ever before going almost everywhere in the maps and doing every objective
. Original Bug Fixed : DOM gametype with map mp_anchorhead
. First Random Map
. Several improvments in coding/performance
-= Random Maps Available:
. mp_not_a_cave
. mp_anchorhead
. mp_bestine
. mp_jundland
. mp_jundland_dusk
. mp_cloud_city
. mp_tatooine
. mp_rebellion
-= Random Gametypes Available:
. Deathmatch
. Team Deathmatch
. Headquarters
. Domination (Random Flags with option to have 3, 4 or 5 at several locations)
. Sabotage (Random Targets and Bombs)
. Search & Destroy (Mix of the Frontlines' Assault gametype with Random Targets)
. Very Important Droid (VID) : Original Gametype tweaked for better gameplay
-= In Development:
. Capture The Flag : The Classic CTF is beeing converted to a famous Frontlines gametype.
. Mission - The most famous Frontlines gametype is coming to Star Wars
. NEW MAP mp_ywing_hiddenbase *** Original COD4 map converted to Star Wars universe
***More 3 new maps on the way***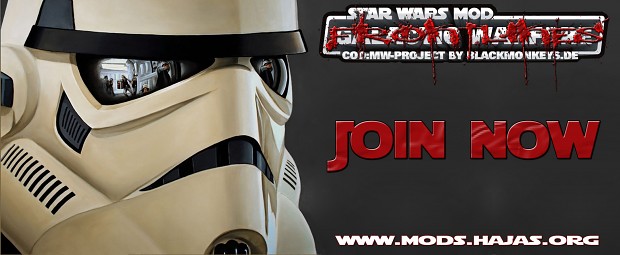 Yes! You can play all of this RIGHT NOW! Just type in the console:
/connect war.hajas.org:28966
Enjoy! :D