Squanchtendo has announced that its debut VR game, Accounting, has released for free on Steam today. The game is a short (about 20 minutes), room-scale virtual reality experience for the HTC Vive, one with the trademark weirdness of Squanchtendo cofounder Justin Roiland's animated work on Rick and Morty.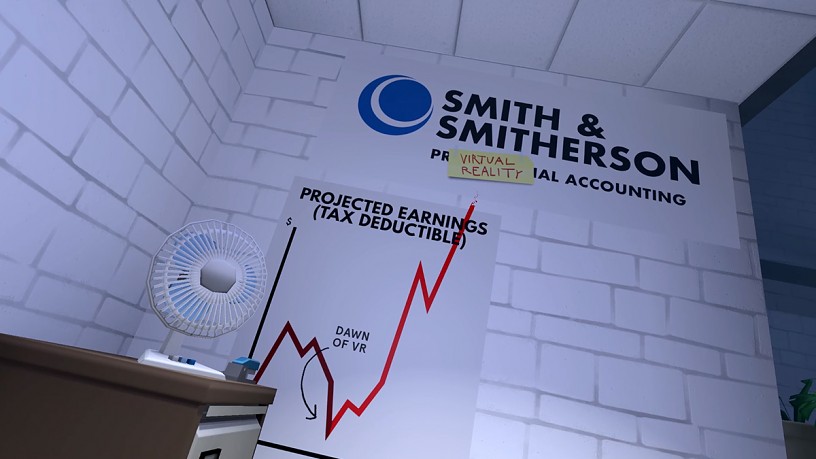 Accounting was developed in collaboration with Crows Crows Crows, who released their own free first-person comedy game, Dr. Langeskov, The Tiger, and The Terribly Cursed Emerald: A Whirlwind Heist. With William Pugh, who worked on The Stanley Parable, now designing for Crows Crows Crows, this collaboration with Squanchtendo is set to be funny, bizarre, and downright weird. Reviews describe the game as a kind of miniature The Stanley Parable, exploring game development itself.
Squanchtendo was founded by Rick and Morty co-creator Justin Roiland, and former Epic Games executive producer Tanya Watson, as a studio devoted exclusively to making VR games. While Accounting appears to be a short experiment with the medium, it provides glimpses at the style and tone of what Roiland and Watson want Squanchtendo to be recognised for. We'll be keeping an eye on whatever they choose to announce next.