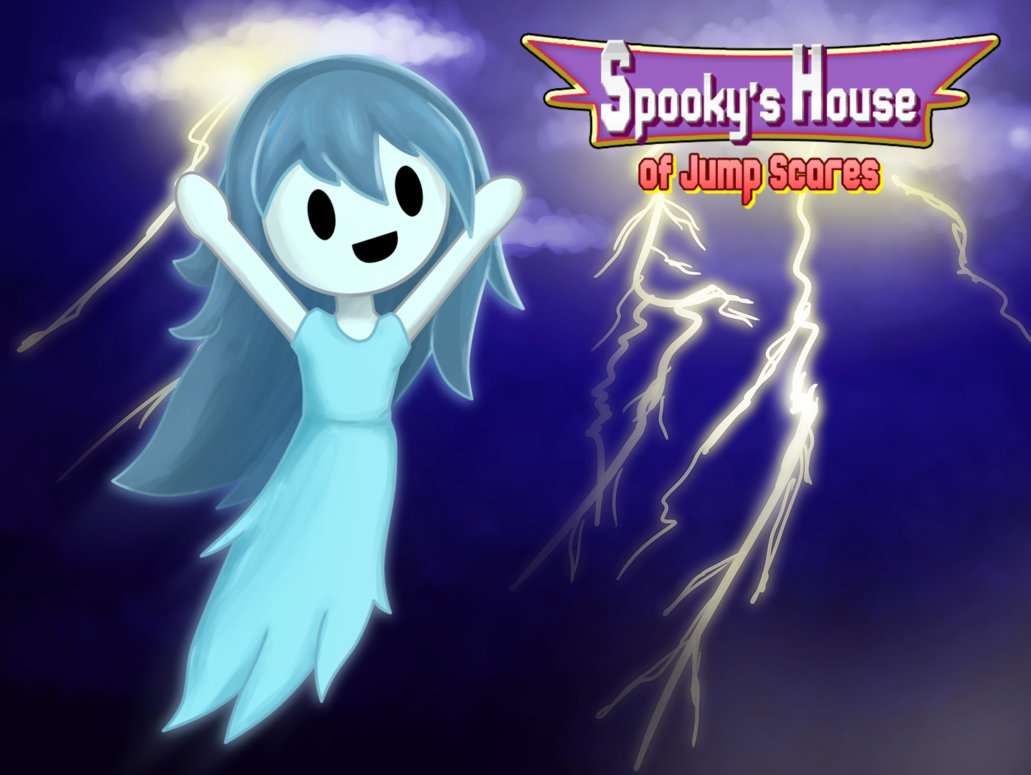 3/12/2015
Some exciting things have been going on lately for Spooky. Steam Greenlight was successful, wikis were worked on, and more terror and thrashing darkness was added to envelop the lower rooms of Spooky's house. And while things may be changing and wiggling around the House, do not fear, for the House itself will only get darker and colder, making itself a perfect resting place for your eternal mournful soul, so actually you may want to fear just a little.
All of your feedback and deep dark secretes have been notarized and referenced to make the house better. Now for those of you with itchy fingers who were eager to press escape in an attempt to hide from the horrors that stalk you, that button has been re-purposed to only postpone the terror by pausing the game instead. Also a little more artwork and scenery has been added throughout the house to help feel at home since your soul will wander it forever anyway.
But polish and new decor are not the only additions in this update. Two new specimens are eager to meet you, and see what predominant color displays itself on your internal organs. You can also now customize some of the sounds and even enemies to make your experience more diverse and individual.
So can you venture into these new levels and face threats that your mind has never examined? Can you brave the tendrils and the jowls of the creatures that seek to destroy your physical body and entrap your soul?
For an almost complete list of updates please consult your local spirit medium or the change log below.

Change Log:
Fixed up some weird frames on Spooky. Made jump scare sounds editable. Fixed maze rooms being so frequent. Fixed the Deer Lord's voice. Added a Pause feature. Added 2 new levels. Added 2 new npcs. Added more art. Made npc textures editable. Added more sounds. Added more texture sets. Added more scenery. Fixed the footstep sounds. Added more rooms. Fixed minor glitches.