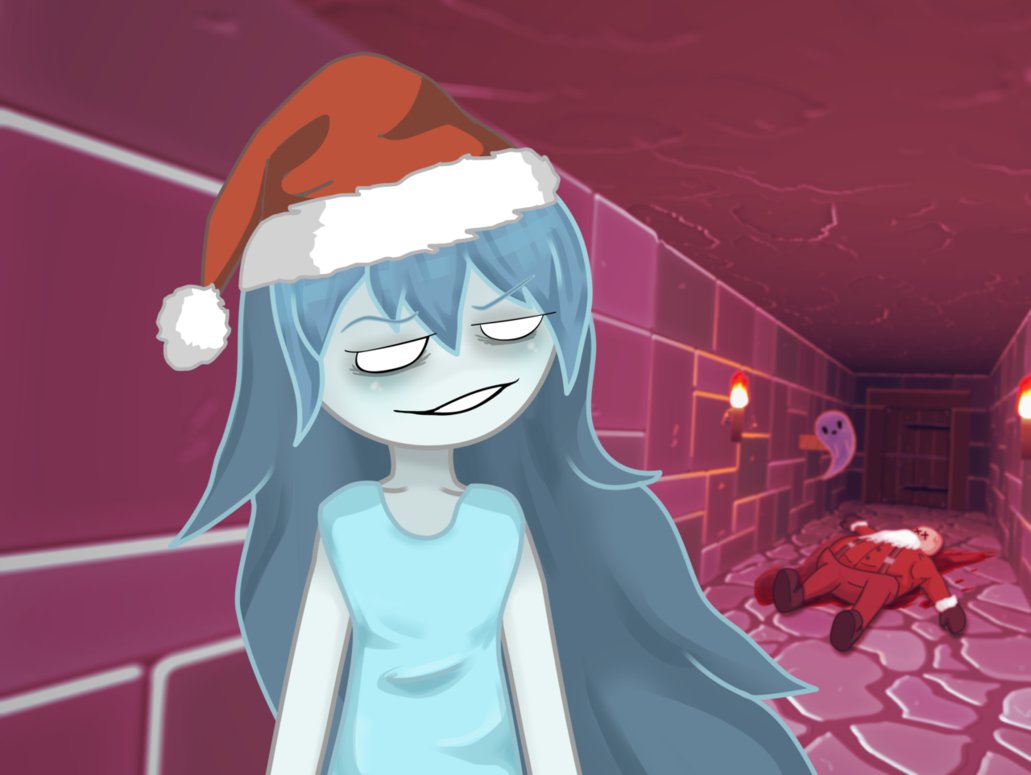 12/8/2014
It's politically correct holiday time, and that means... well different stuff to different politically correct cultures. But holiday time cannot stop the evil forces in the bowels of Spooky's manor. They continue their evil festering just as you continue your holiday festering.
Spooky has been tweaking the house and now it should be both a more enjoyable experience and a more disturbing one. For example, your eyes can see in a much broader field of view than before. Also you can run into walls and move much like you do at home whilst you drag your head along the pictures of cats you collect. Also you can create your own texture packs if you so desire.
But this update contains more than just some helpful improvements. A new enemy lurks around the 300ish room, and he is happy to see new people. And an even more sinister psychological being is about to be released... but I was short on time for this so... *cough
So will you continue your plunge into the nether regions of a decrepit manor that doesn't really follow any laws of structure or physics? And will you find that you wanted all along was inside you this whole time? Liver, it was liver...
So go now, my fair foolish adventurer, and hope you come back not un-alive.
For an almost complete list of updates please consult your local spirit medium or the change log below.
Change Log:
Made textures more customizable.
Fixed some texture reloading issues.
Added a trigger to tell you if the game is going to run slow.
Adjusted the FOV.
Fixed render distance calculation.
Added a new special npc.
Added some helpful text.
Fixed collisions to be more fluid.
Made the music sound better.
Added new menu sounds.
Added more effects.
Adjusted some sound volume.
Added more rooms.
Fixed some drawing slowdowns.
Added more scenery.
Added some weird surface drawing systems.