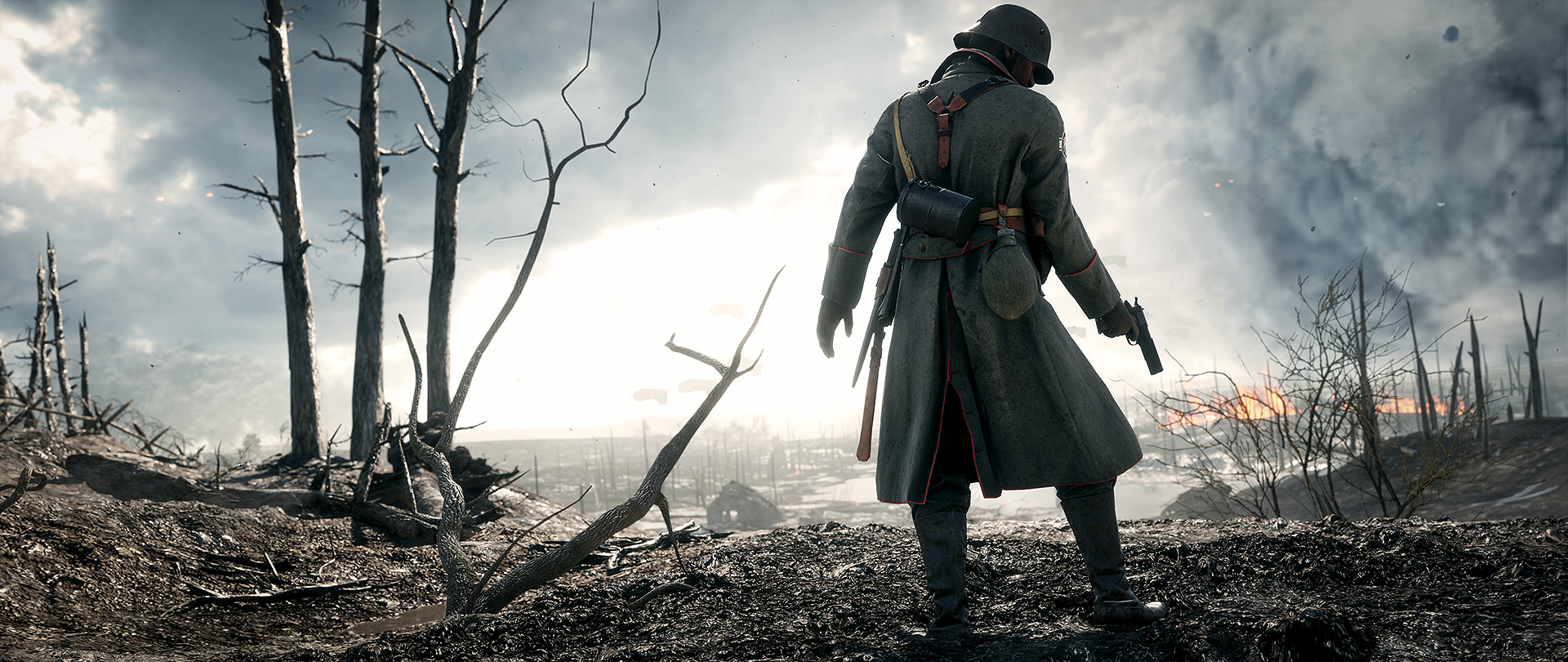 Bring Your Games to Life with Logitech Gear

There are plenty of gaming peripherals with built-in lighting features that let you customize the color scheme to your liking, but it's mostly a cosmetic change that has no bearing on your in-game performance. Logitech's RGB enabled gaming keyboards like the G810 mechanical keyboard are different: they feature custom profiles that use color to quickly convey important information to keep you at the top of your game.
How RGB Enriches Your Gaming
Let's say you're playing EA's mega-hit, Battlefield 1. The RGB system will automatically light up all of the important keys from the get-go, so you'll always have your fingers in the right place. That's a useful trick in and of itself, but it gets better: imagine that you get caught in a sudden enemy gas attack. Your RGB enabled Logitech keyboard will flash green to indicate the danger and the Gas Mask button will immediately light up, making it easier for you to pull on the lifesaving kit and stay in the fight.
Paired with the onscreen visuals, the RGB system's custom color profiles can give you the edge you need to avoid an untimely defeat, especially in an intense situation like a firefight. The RGB system also grants a greater sense of immersion as the added bursts of color bring a subtle yet appreciable layer of realism to your gaming experience.


Equip Yourself with Battlefield 1 Edition Peripherals
Fans who want the ultimate Battlefield 1 experience can also enter the fight armed with special edition gear featuring a design inspired by the game. The highlight of the kit is Logitech's superb G810 Orion Spectrum keyboard which offers the versatile RGB color system along with desirable features like exclusive Romer-G mechanical switches. Logitech's G Pro mouse, G633 Artemis headset, and G640 gaming mouse pad round out the premium kit, and will let you prowl the battlefield armed with the best gaming tech available. As a bonus, you'll receive an exclusive in-game weapon with the purchase of any of the official Battlefield 1 Edition family of peripherals, and if you grab the entire bundle, you'll get the full version of the game as well.
We want to mention that the RGB system's color profiles can also be customized to individual games, so the feature isn't just limited to Battlefield 1. For example, your RGB-enabled keyboard will flash red and blue to let you know when the heat is your tail in Mafia III, and will glow a deep red as a constant reminder to stay vigilant when you're at war with another empire in Civilization 6.
Lock and Load
Add in premium features like multi-key rollover and anti-ghosting tech that lets you input complex commands with ease; programmable G-keys that let you execute complicated maneuvers with a single key; and a durable, spill-proof construction, and you have a keyboard worthy of being at the center of your gaming arsenal. Logitech offers five RGB enabled models, so head on over to Logitech's site to find the gear that's right for you.