Though Multiverse Heroes aims to be an Idle RPG, there is a story to it, as with many other pseudo Visual Novels. Throughout your wonderful travels in the Multiverse, you will meet some exotic beings, such as the A.I. ships of the Spaceship Universe!
Note, some of the previews display enlarged ships. This is because, some stages have tougher enemies.
This is visually represented by their size!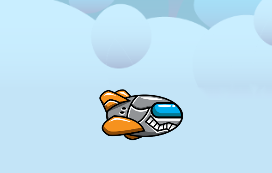 Coolship
Active) Be Cool - "Dodges the next incoming attack, and counters for 1.0x damage."
Passive) Coolness - "20% chance to dodge incoming damage."

Fiship
Active) Bubbles - "Blows bubbles, damaging all enemies for 0.7x damage, then suffers triple cooldown."
Passive) Fine Scales - "'Organic' scales reduce all incoming damage by 0.05x."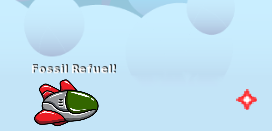 Dinoship
Active) T-Rex Missile - "Fires a projectile that hits a random enemy for 1.0x damage, and explodes for 0.5x damage to nearby enemies."
Passive) Fossil Refuel - "When reaching below 50% health, refills, bringing health back up to 75% (once per battle)."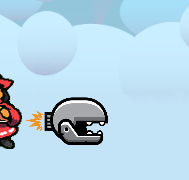 Crunchship
Active) Chomp - "Takes a bite out of an enemy for 1.5x damage, or remaining health, if enemy is at 33% max health or lower."
Passive) Built Tough - "Reduce all incoming damage by 0.15x."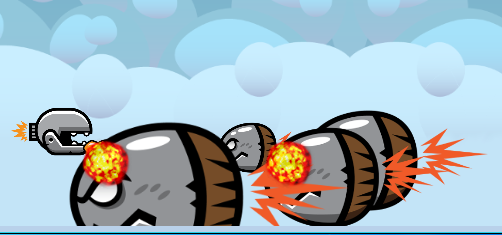 Bulletship
Active) Ram - "Smashes into a random enemy for 2x damage."
Passive) Explodes - "Upon death, explodes right where it is on the field, dealing 1.0x damage to all nearby units."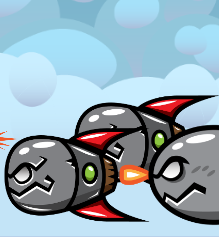 Rocketship
Active) Blastoff - "Blasts off, damaging all enemies for 1x damage, and never returning."
Passive) Countdown - "Gauge fills up over time, not combat."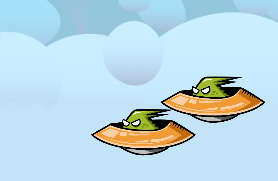 UFO
Active) Abduction - "Abducts an enemy at start of combat. Releases after attacking 4 times. Enemy receives damage while abducted."
Passive) Laser - "Normal attack is a laser that hits all enemies for 0.6x damage. Gauge never increases."
Disclaimer: Skills have been balanced and tested, but may be rebalanced in the future.
The next Universe will be revealed in a few more days.
Stay tuned!