Two weeks ago, I had a bug-free, perfectly-good platforming engine. But then out of a whim, I decided to mess around with it and added support for sloped platforms.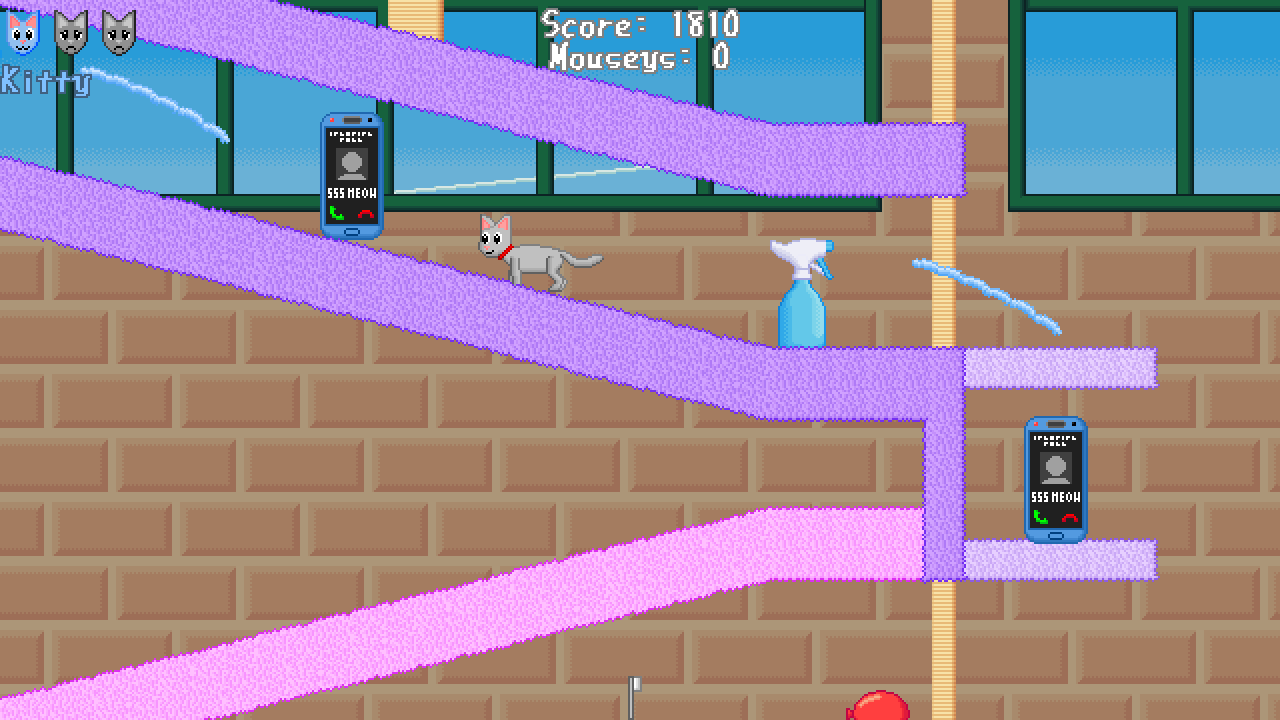 Aside from a few bugs with the player or enemies occassionally getting caught in the slopes, it seems to be working just fine:
I've learned that implementing the code to make objects moving up slopes was the easy part. Making it look nice was the hard part.