Hi!
Well, i haven't really posted any news for some times but that's because i don't really invest some time into this mod, what is about to change in the matter of fact.
Alright then i will start showing you some scenery what i got and what u but in to the game.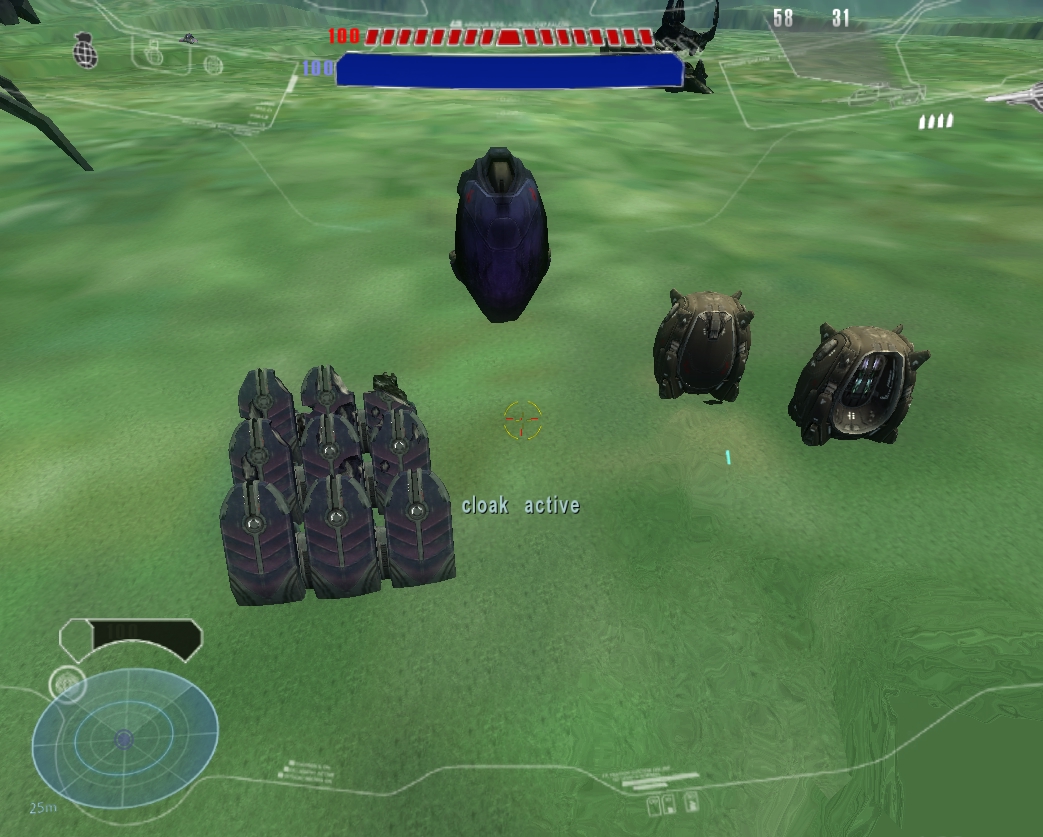 (from left to right: Covenant barriers, elite drop pod, weapon boxes, 1 with covered wall.)
These took some effort, more than i tought i still need to make LODS (lods are made because they are very high poly and computer cant handle a lot of polys in the same time, so if object is far away the lod will be shown, lod itself is with reduced with polys and not so good looking model) but that's really a pain.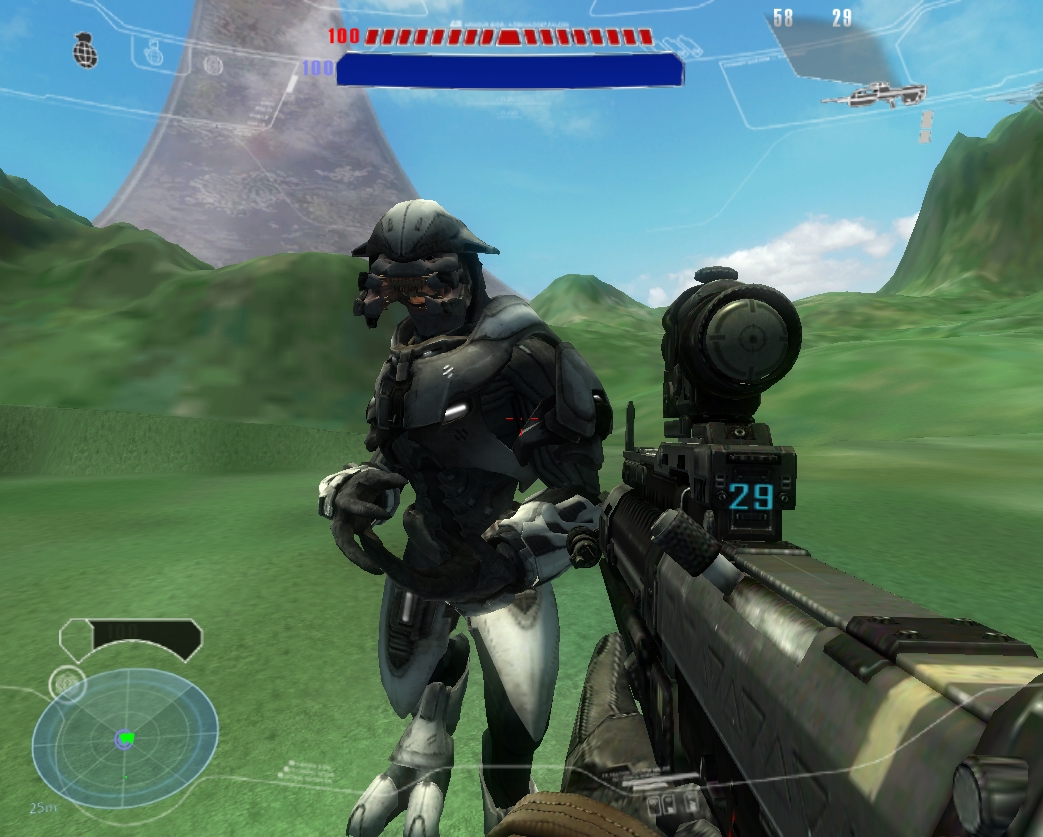 what!!??
Elite??!!
For real?!!
Yea yea yea, for real, at first i tought to not include elites and only jackals, hunters and skirmisher , but why elites all the sudden, and why not at the beginning of the project?
Well this really had came to my mind more then once, the main concern wasnt rigging them, but animating, the rest of the covenant characters use default Far Cry animations, but Elites need special ones and about 30-60+, now, i have been animating some characters for these past months and i really find myself good character animator, but there is still long way to go, here are the links of my work::>> (i but the links, dont want to mess with the embedded media)

Youtube.com

I still need to improve myself a lot but yeah, i better go for it.
There are actual 10 different elites what i need to rig, every single of them, one by one, because i cant use my special technique to get rigging the faster i must use "skin" modifier to rig them and 1 rig takes about 2-3 hours+, and 30h all, lets say 27h because i have 1 rigged already, so lets make that a week or so, because of my time is quite limited and i was lucky enough to got this far.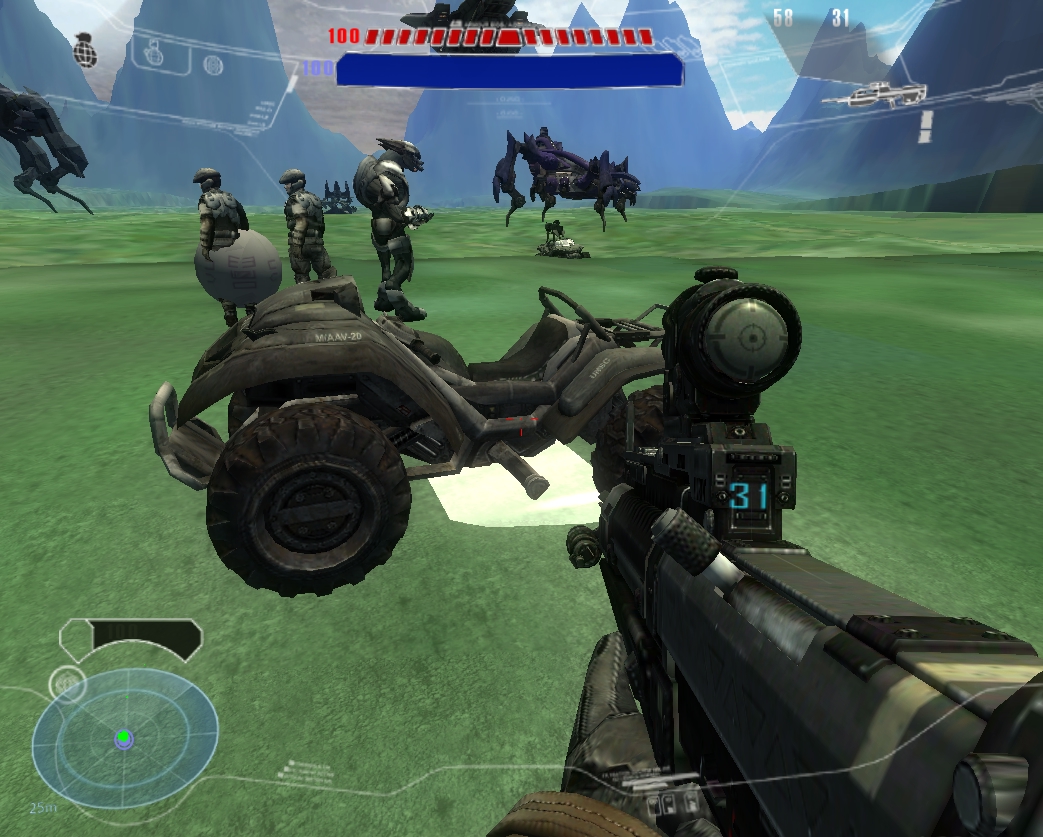 jjup this is mongoose, well, more or less...
I'm having hard time getting this work in game, its like a little child, just wont to what told, never had such problems with warthog, etc etc...
Now there is still very much to do, i had a plan to make a small video with my own voice comments, but since my microfone wont cooperate with me, then it isn't happening in near weeks or even months.
Alright, that is quite all i have to say, if u can help me in any way, please let me know, i need some help with this project, already taken too much time to as it is.
If u have any questions drop them down to the comment section and i will answer them.
Have a nice day!
S-118