The third race which will appear as your enemy / ally in the arena are the Metraxi.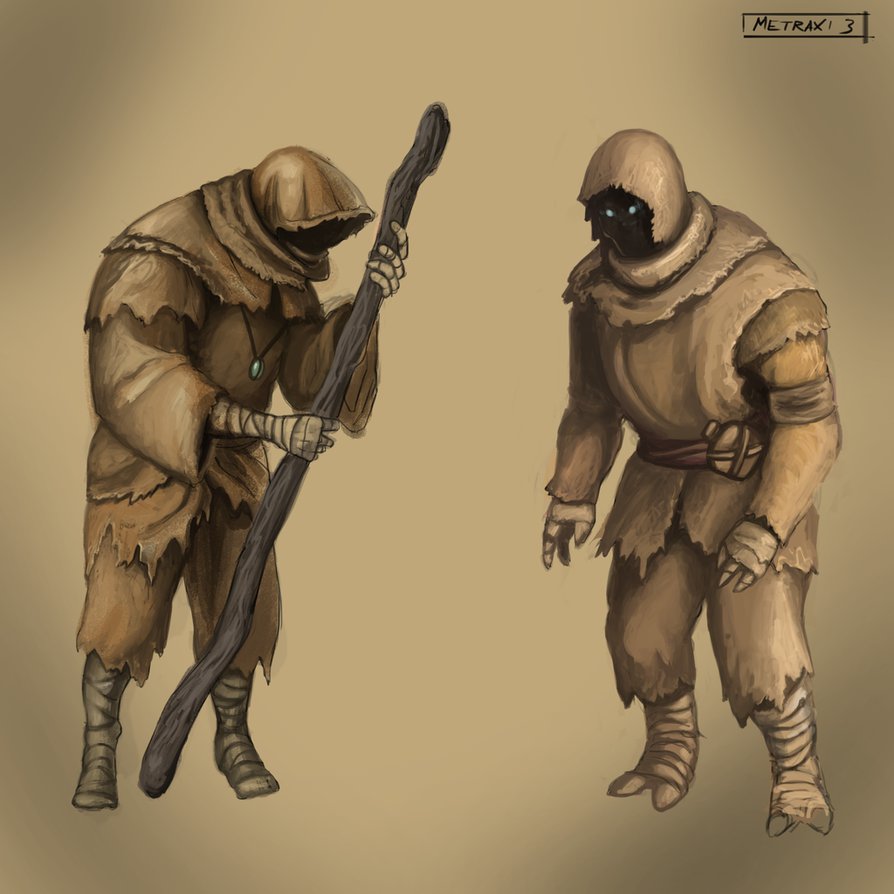 Here's what our writer says:
"Formerly the greatest empire in the galaxy, the Metraxi lost everything in the Exodus War (2101-2106) were the Metraxi homeworld, a cold wasteland, was destroyed by the Ragon. The Metraxi natural habitat is the cold, with them having to wear protection on any planet besides their homeworld. The Metraxi are virtually extinct thanks to the Ragon efforts with many being enslaved or just straight up killed. "
Sad story, and now as you can see they only have the rags they wear to protect their skin against the sun.
Now the fourth race, the Milirians: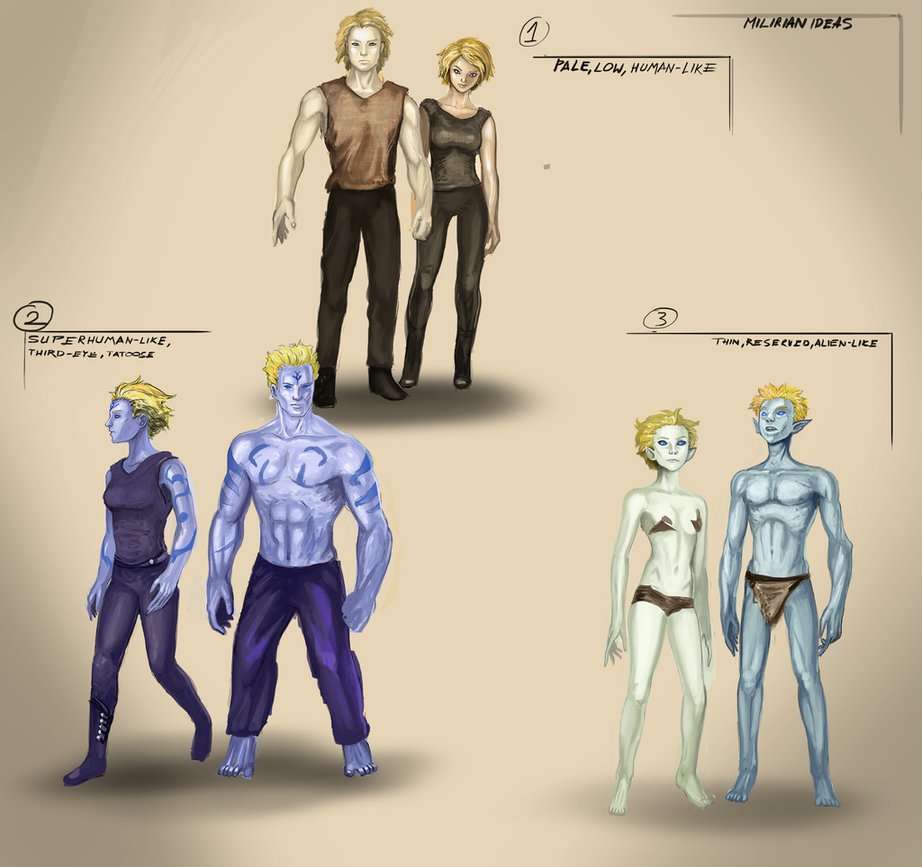 We decided that 2 and 3 are good candidates.
Our writer described them this way:
"They are a beautiful race of pale angelic humanoids with blonde hair and piercing
blue eyes, however, the Ragon Empire killed most of the adults as they attempted a revolution. Now there are only the childs who are fighting in the arena."
It isn't hard to say that these two races are the ones the most extinguished.
I hope you like them, again comment anything you like / don't like so we can change it.