Hi everybody,
after a rather long time without update I want to show you the progress we made at the training room. Our level designer has been busy adding the first textures and defining its shape in general and I have to admit that I already like it very much, even if it's only halfway finished.
I'll start with the parcour: (Please excuse the depth of field effect, we still have to change the value.)



Although this room isn't textured yet, you can get a feeling of what it'll look like in the demo.
Now let's have a look at the other room, the one where you can test the weapons.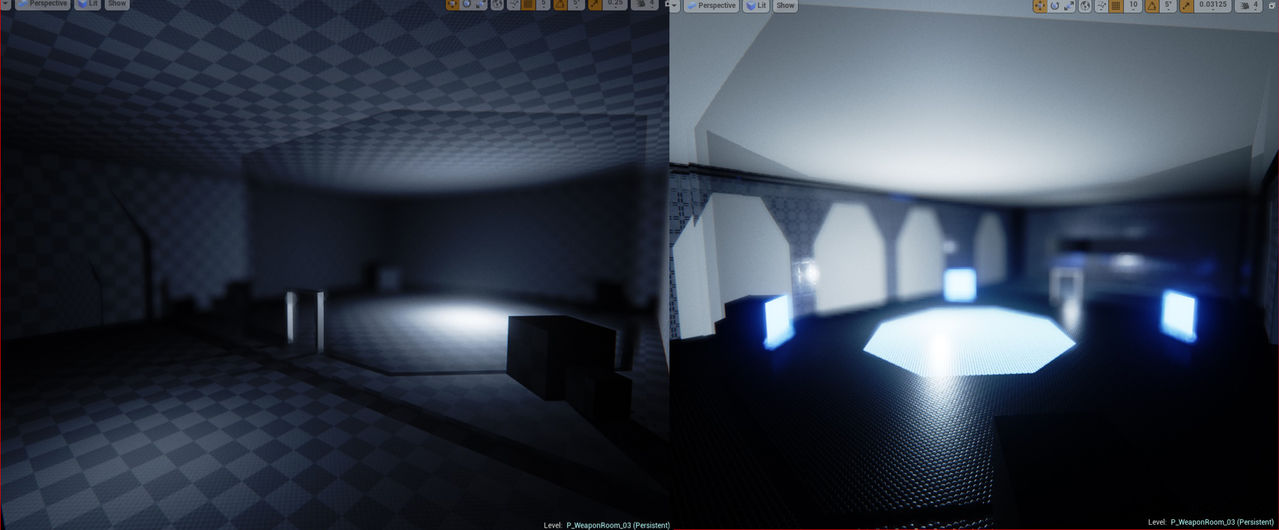 As you can see, this room is already textured a bit and the light has been added. Later, we'd like to project an environment on the transparent surface, so it's a more accurate simulation.
I hope you could get a brief overview of what we've did the last month and I'd like to tell you that we gained 2 patrons through a video NateBravender (known from the comment section ;) ) made.
Well, that's everything that happened since the last update, so stay tuned!
Tobias