Once upon a time in a land far, far away two brave Knights of Coding decided to create a tactical fantasy game. They set off on a journey and survived many adventures, including an encounter with a stranger bearing a poisoned apple. This is the tale of Solid9 Studio and their game, Exorder.

Exorder, now almost finished
Level 1. Let's code the game!
It all began in 2012 in Warsaw, Poland. Sebastian Sztangierski and Dawid Członka, two young programmers working for Samsung's mobile division, decided they would rather write games. They came up with a mobile platformer called Kentucky Robo Chicken. The game had to be simple because they could only work on it after working hours. Both Sebastian and Dawid were coders so they started with mechanics and outsourced graphics to a mutual friend.
"At the start we were writing the game for Android in Java," Sebastian says as we are sitting at the studio's headquarters. "Then, we decided to make our own engine from scratch." And that was, so to speak, a level 1 idea, noble but very time-consuming. The studio needed to develop.
Level 2. Middleware and time/resource evaluation
Working on their own engine gave the team a deeper understanding of its inner workings. Very valuable experience - but it was time to move on. "We wanted to make the game, not the engine," Dawid says. The KRC game development moved on to the early version of the Unity engine. Luckily, the transition from Java to C# went smoothly. The team learned to evaluate their time and think further ahead.
Health Points lost: Self-publishing without promotion
Kentucky Robo Chicken was ready in June, 2013. The Solid9 Studio guys decided to publish the game on Google Play and Apple's App Store - on their own. What could go wrong, right?
"That was our huge mistake," Sebastian says. "We were working on KRC trapped in a basement like some Gollums. We didn't do anything to promote the game, no one knew about it. The game was free, but at the last minute we implemented optional in-app purchases and just - released it. Eventually, we reached one hundred thousand downloads and that was only thanks to the help of our friend, a home-grown marketing wizard. After a year we had earned enough to buy four beers."
But no tears were shed. Lessons were learned, experience points for finishing the game were gained and it was decided to keep making games. It was time to get to another level.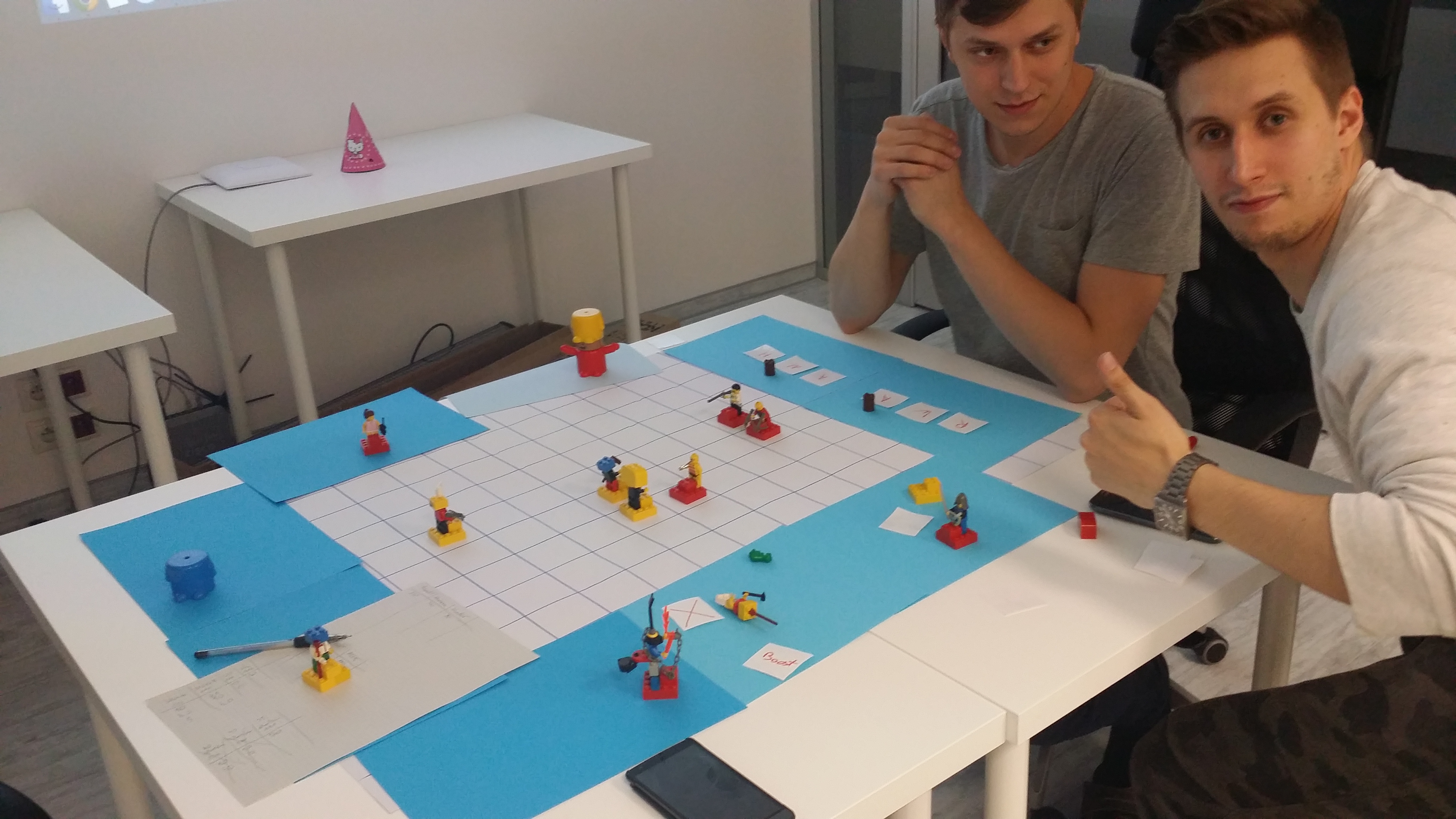 Exorder: that's how it started
Level 3. A bigger game and the first investor
At the end of August, 2013, Solid9 Studio came up with an idea for a clever tactical turn-based game for mobile platforms. Set with a fantasy backdrop and beasts and knights. They named the game (ahem) Beasts and Knights but eventually changed it to Exorder.
It was going to be one of those "easy to learn, hard to master" games with a two player skirmish mode played a little like chess. Once you got acquainted with all the units, as well as their skills and the mechanics of buying them during the game, you could start thinking on how not to waste any of your turns.
Sebastian took a four-month unpaid sabbatical to devote all his waking hours to the new game. The move was risky but it gave the project a nice starting boost. It also gave the team a taste of what it would be like to work full-time on the game. At that point they just knew they needed to attract an investor to go pro.
And they did! "Thanks to the investor we were able to hire two artists and change Exorder's graphics from 2D to 3D," Dawid says. They could also start thinking about making it a PC game with an additional single player campaign. The latter would make Exorder somewhat similar to X-Com games. It was in late summer, 2014, and the prospects were looking good.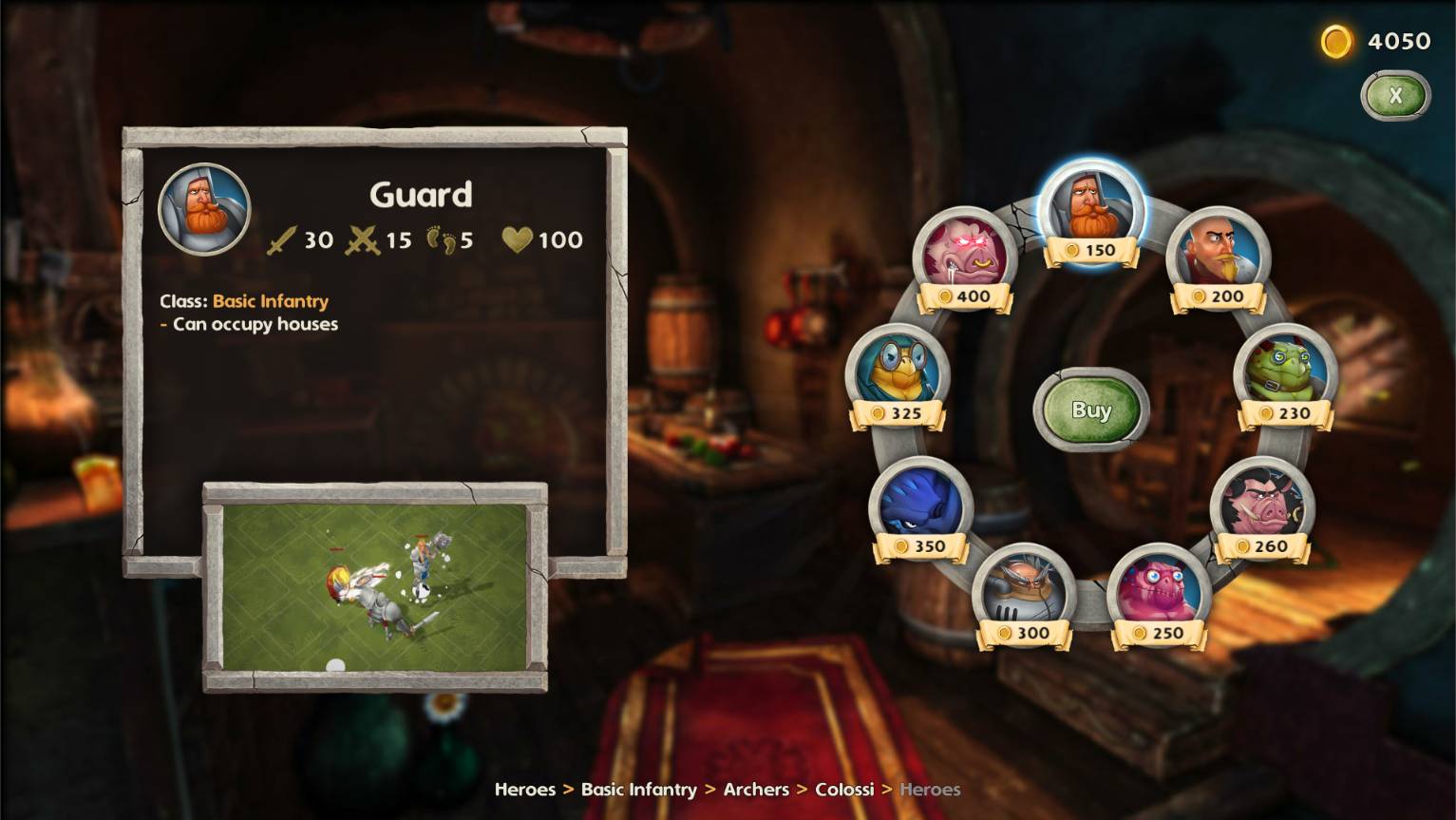 Buy a guard, earn money by occupying houses
Health Points lost: Poisoned apples
Unexpectedly, the project started to derail creatively due to some advice from a friendly games industry insider. He convinced the team that Exorder had to be fresher, more unique - the original idea was too simple. "This stewed in our heads. We started to come up with unnecessary additions to the game: rogue-like mechanics, a hack and slash flick... We lost over a year for that," Sebastian says.
The studio ended up with a lot of new elements which didn't stick together. At some point they spread themselves too thin and the project started to drift without direction.
On top of that the investor suddenly stopped paying and there was no way to force him as the team had nothing on paper – just an oral contract. Repeat after me, people: thou shalt conclude written contracts!
"We already gave up our jobs to work on the game and we had no money to pay our artists," Dawid says. Eventually, in 2016, those two crises smothering them at once, Sebastian and David decided to lay off the artists and put the game into sleep mode. They needed to rest and to think everything through. They needed to regain their vision.
Level 4. A contract with a publisher
For months Sebastian and Dawid regenerated their HP by writing applications and software solutions for various customers. And then, in 2017, a mutual friend put them in contact with Fat Dog Games, a Polish indie publisher (and my employer) willing to invest in promising projects. And the idea of Exorder was promising – the original, I mean. "We decided to cut off all those strange additional elements and to go back to our original vision," Sebastian says. "We didn't want to be the gaming revolution anymore. We wanted to make something we would like to play. Something nice looking, simple and well-proven."
To say the contract was a game-changer would be... a horrible pun, so let's start again. Thanks to that move the team could afford to work full-time on Exorder, hire a couple of freelance artists and invite a game designer to join the project. Said designer, Michał Sroka, took care of the story and the campaign progress, also balancing the gameplay and creating new units.
Michał is also the guardian of the vision. "Not having a person who cares about the overall shape of the game is a huge mistake. That's why many games made by only programmers have poor ratings," Sebastian says. "Sometimes you concentrate on the small elements so much you have no time to look at how these elements fit into the whole," Dawid adds.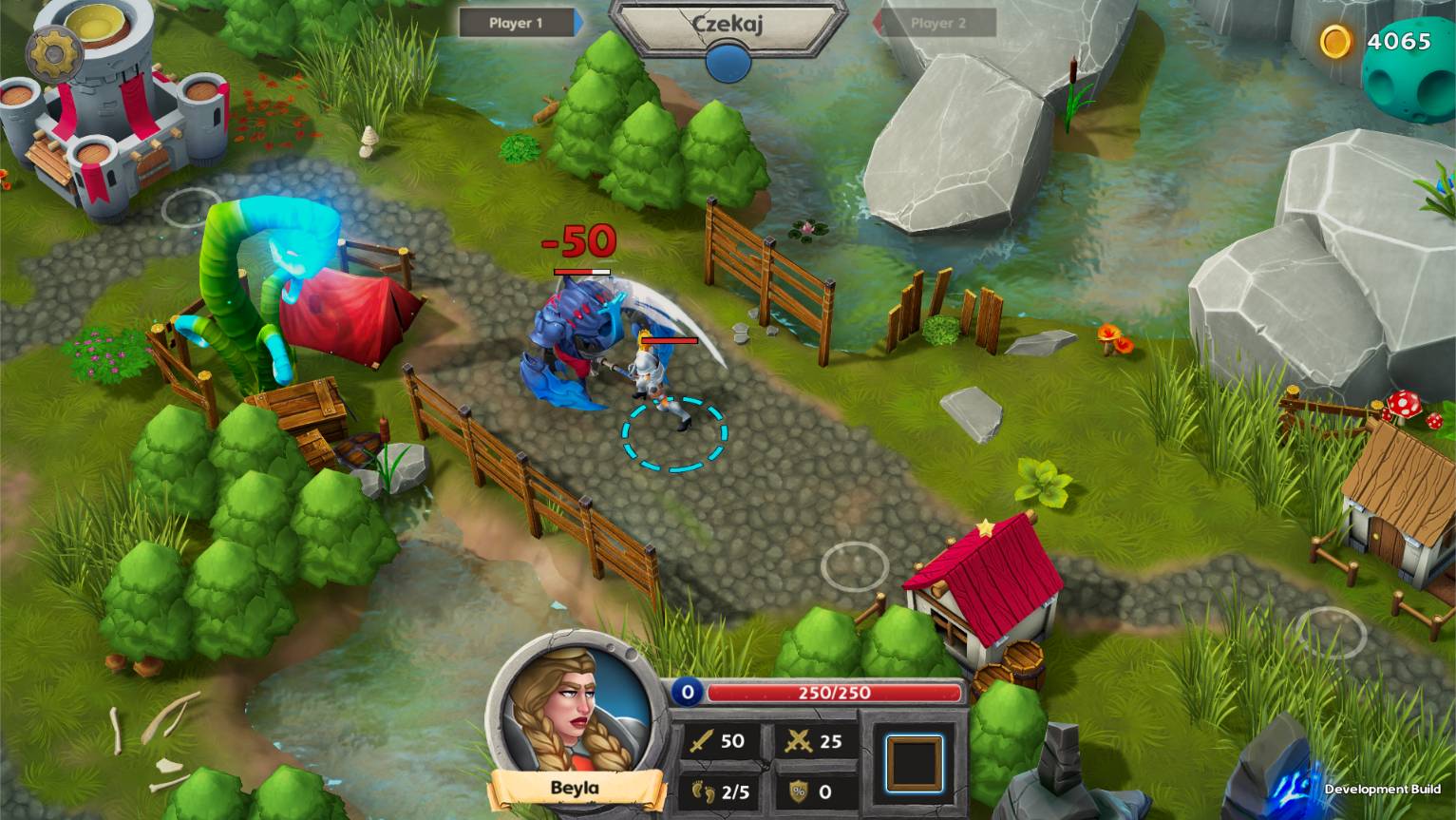 Respect the queen, she strikes like a pneumatic hammer
Level 5. Profit?
So what's the current vision of Exorder? It's still a fun and seemingly simple, yet deeply tactical, turn based game with a single player campaign and two-player skirmishes, both online and offline. It doesn't overcomplicate things with dozens of meaningless attributes, statistics or charts, but engages the player with simple mechanics that encourage strategic thinking. And it looks just lovely and bright, still holding on to that fantasy setting.
The team learned a lot during the last five years. What advice would they offer to those who are thinking about making games? "Do it progressively," Dawid says. "First write a code for something like Tic Tac Toe, then create a simple walk-and-shoot game, and then - The Witcher."
Exorder will be released in Q1 2018. You can check it out on Steam.