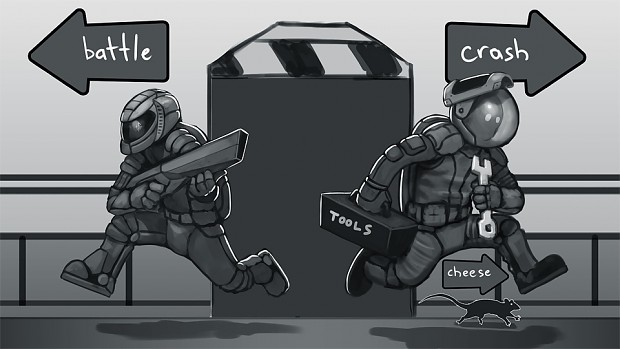 In Sol-Ark you command the ship's Virtual Intelligence System which gives commands to the crew. You will appoint the specialization of NPCs, highlight problems and issues, and set their task priorities.
An Engineer will be less accurate (and brave) in battle than a Soldier, and if you send a Medic instead of a Biologist to investigate a new species of alien plant, well, don't be surprised if they return without a head, or are infested with an unidentified parasite.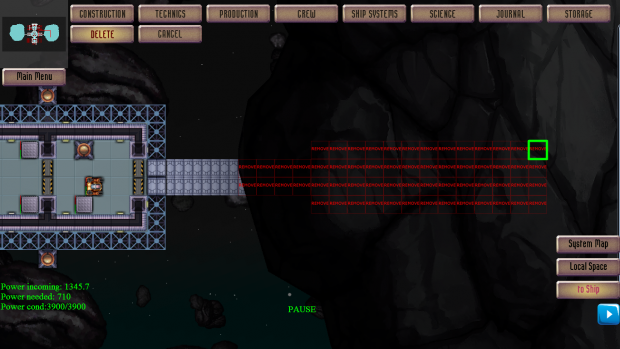 Each class has specific abilities which can be upgraded through suit modifications and allow them to complete their tasks more efficiently. For instance, putting an Engineer or General Worker inside of an exoskeleton will decrease the time it takes to construct ship architecture or repair damaged technics.
At the helm of the Sol-Ark's V.I. System you will designate the location for tasks to be performed and relay the commands directly to the crew. Highlight areas to undergo construction, select wall types, solar arrays and other subsystems to be crafted and installed by (hopefully) responsible and trained Engineers and workers.
Ship navigation and battle commands will be yours to issue as the ship's all-seeing protector, with the ability to monitor vast regions of space, enemy positions and combatants, and the crew's vitals to best determine a course of action.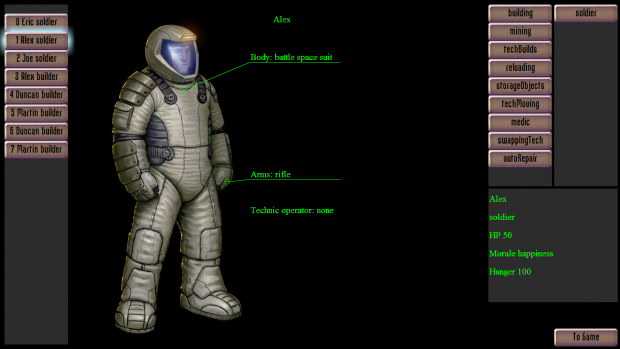 While the Sol-Ark's crew has been put through rigorous training, brainwashing, and psychiatric evaluations, it doesn't mean they will always know what task should have the highest priority. Even though they will autorepair damage to the Sol-Ark and its systems, this doesn't mean you can't override the crew's programming. Think it's more important for the Pilot to put out raging fires in the cargo hold than to fly the ship? Do you have too many Medics and not enough Soldiers? In the V.I.'s crew monitoring system you can prioritize and rank the crew's responsibilities according to any protocol you deem necessary to prolong the Sol-Ark's mission into the uncharted quadrants of deep space.
Here is the newest screenshots compilation about this feature
Check Sol-Ark's official website and blog with devlogs to know more.