If anyone has any maps they would like to see done that either have not been done, or have already been done but you wish for another variant then comment on this article with what you would like to see.
(Small PSA) Maps that have never been done before (ie: original ideas) will be put ahead of maps already done before in terms of completion dates. Though I will still make as many (Hoth, Endor, Kashyyyk, ext maps as long as people still want them)
Current List of maps
Completed
- HD Kashyyyk
WIP
- HD Geonosis
- HD Hoth
- CIS lucrehulk
(please give suggestions for other maps below)
Currently in the works
- Geonosis
"Begun the Clone Wars have"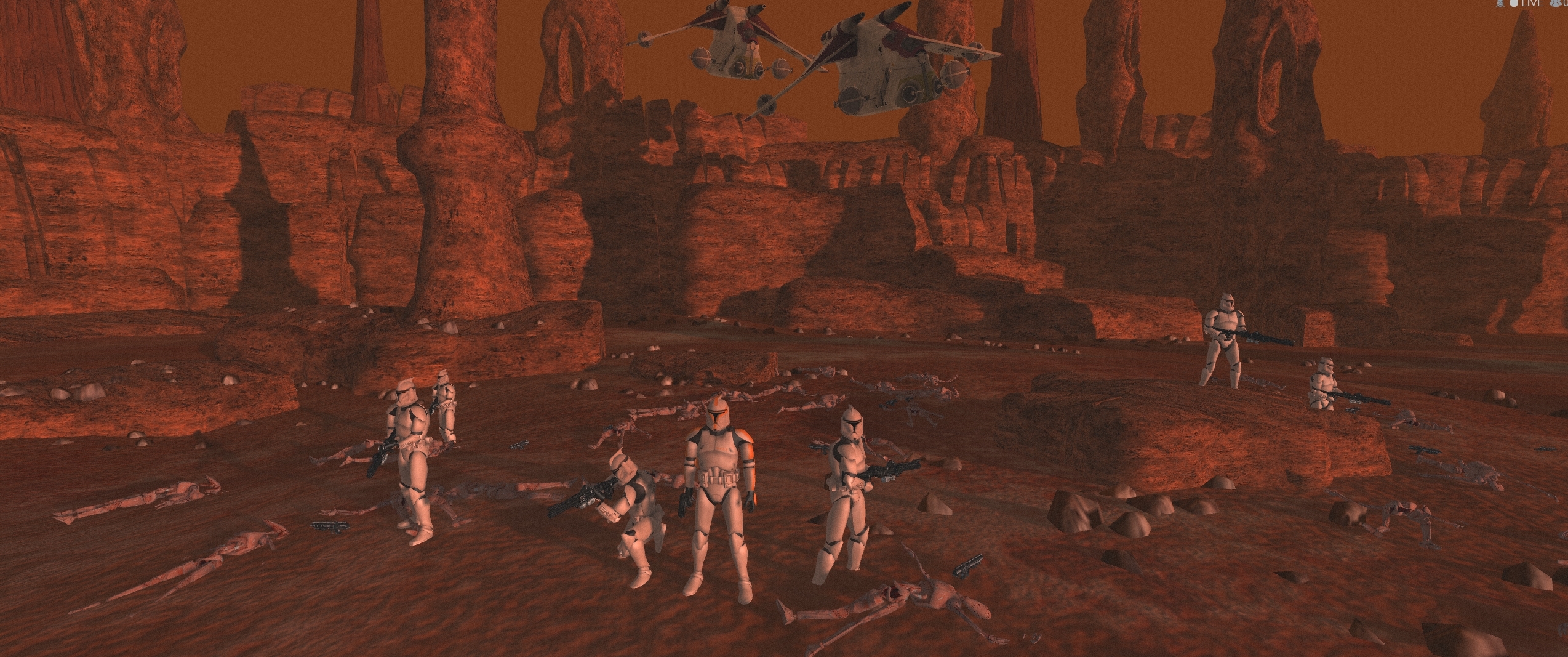 (Little sneak peak at the upcoming HD Geonosis map)