Hi there, we're a small 2-person indie studio in the UK, with a passion to make games that tap into real life data. After 2 years in the sketchbook, and 6 months taking time out of our jobs, we've release our first game augmented-reality game into the iOS app store.
Here it is...
Skyjacker – We Own the Skies is a new location-based strategy game where gamers across the world can find real airplanes flying nearby and capture them through their augmented-reality binoculars. Themed on the US skyjacking epidemic of the 1970's, where opportunists like DB Cooper would commandeer aircraft for fame and fortune, Skyjacker allows you to take control of real airplanes, choose to divert them to a choice of three airports within the remaining fuel range or fly on to the original airport, with accurately calculated flight times. Flights are routed to their destinations and players that are based on the flight path will be able to look up at the sky and see the skyjacked flights (and in a later release will be able to battle for them!)
Gamers aim to get the highest points for their flights, dependent on the rarity of the aircraft type, the busyness of the destination airport and the length of the flight. With some long-haul flights lasting over 12 hours, the gamer must wait to claim their rewards once they land to collect their "notoriety points" and "Skydollars", as well as their airplane and airport cards.
The most notorious skyjackers in the world are ranked on a weekly and all-time leaderboard. Coming soon are competition leaderboards to become the "boss" of individual airports (e.g. LHR, JFK, SFO) and "captain" of each aircraft type (e.g. Airbus A380, Boeing 737, Embraer 170).
This is Pokémon Go crossed with FlightRadar 24, and "it's delightfully addictive and likely to make you an aviation nerd".
Our dev blog and more info is on www.playskyjacker.com
---
Go skyjacking today. Download on the iOS App Store:
Itunes.apple.com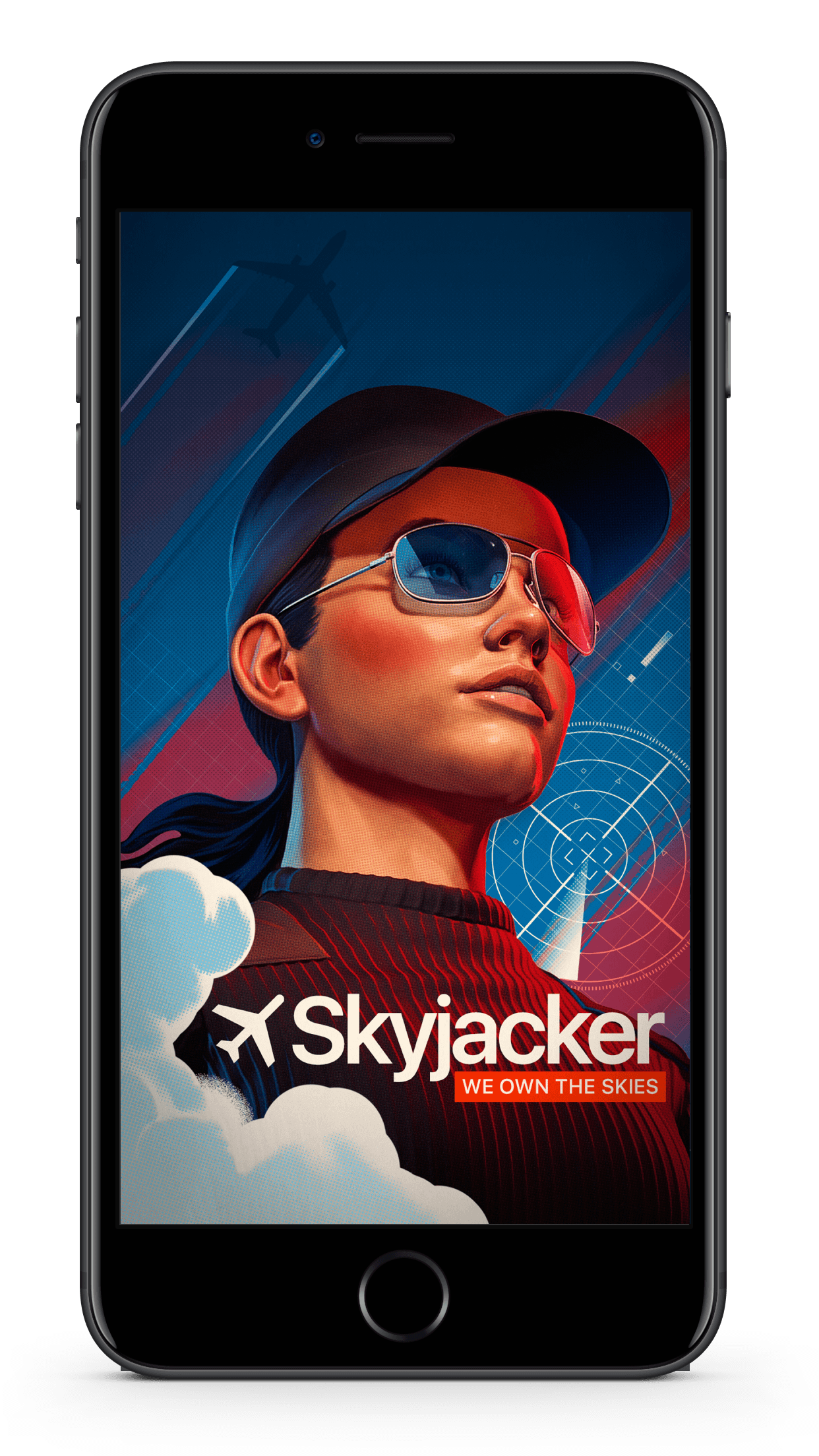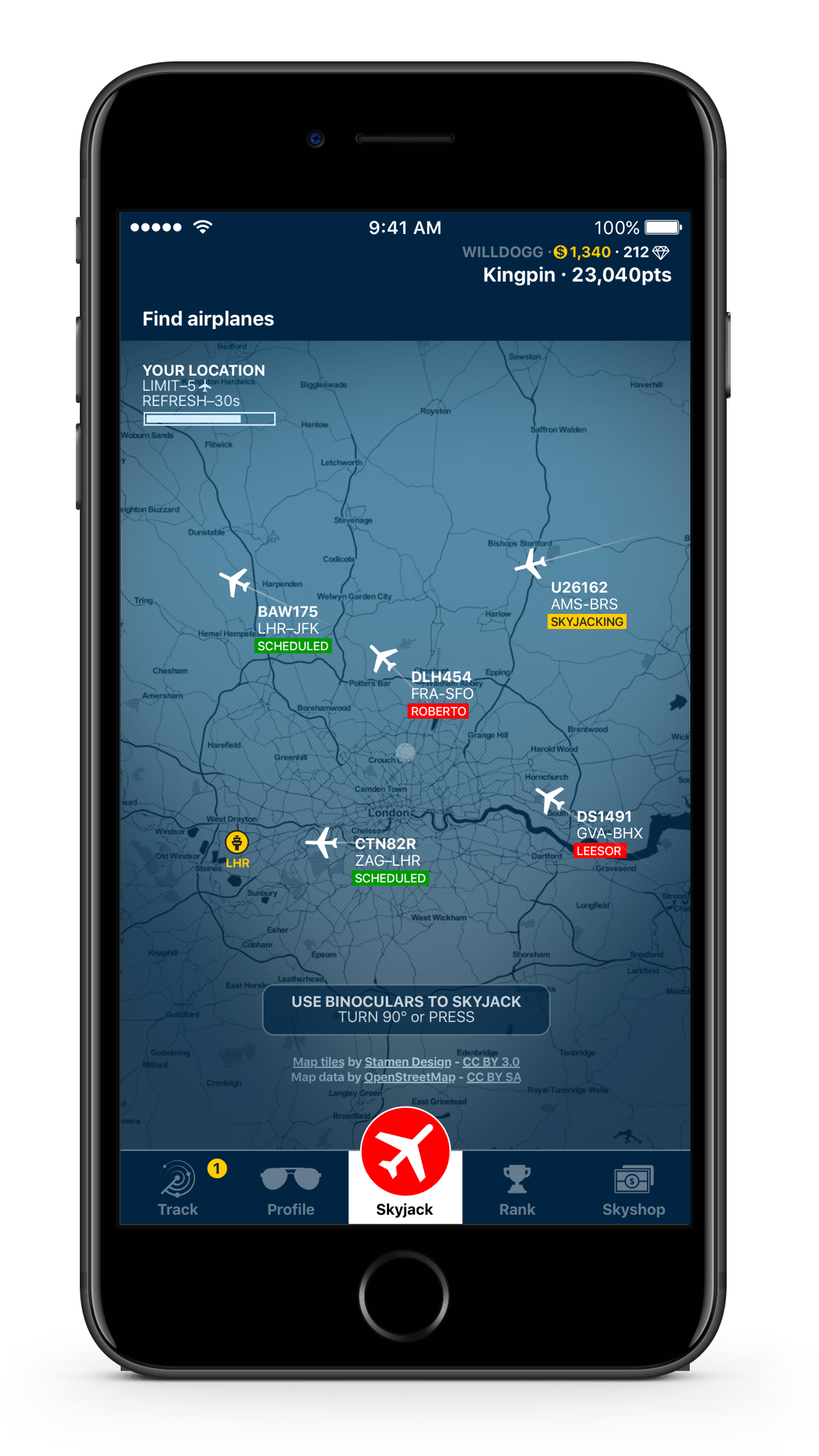 Switch on your radar to find real airplanes nearby
---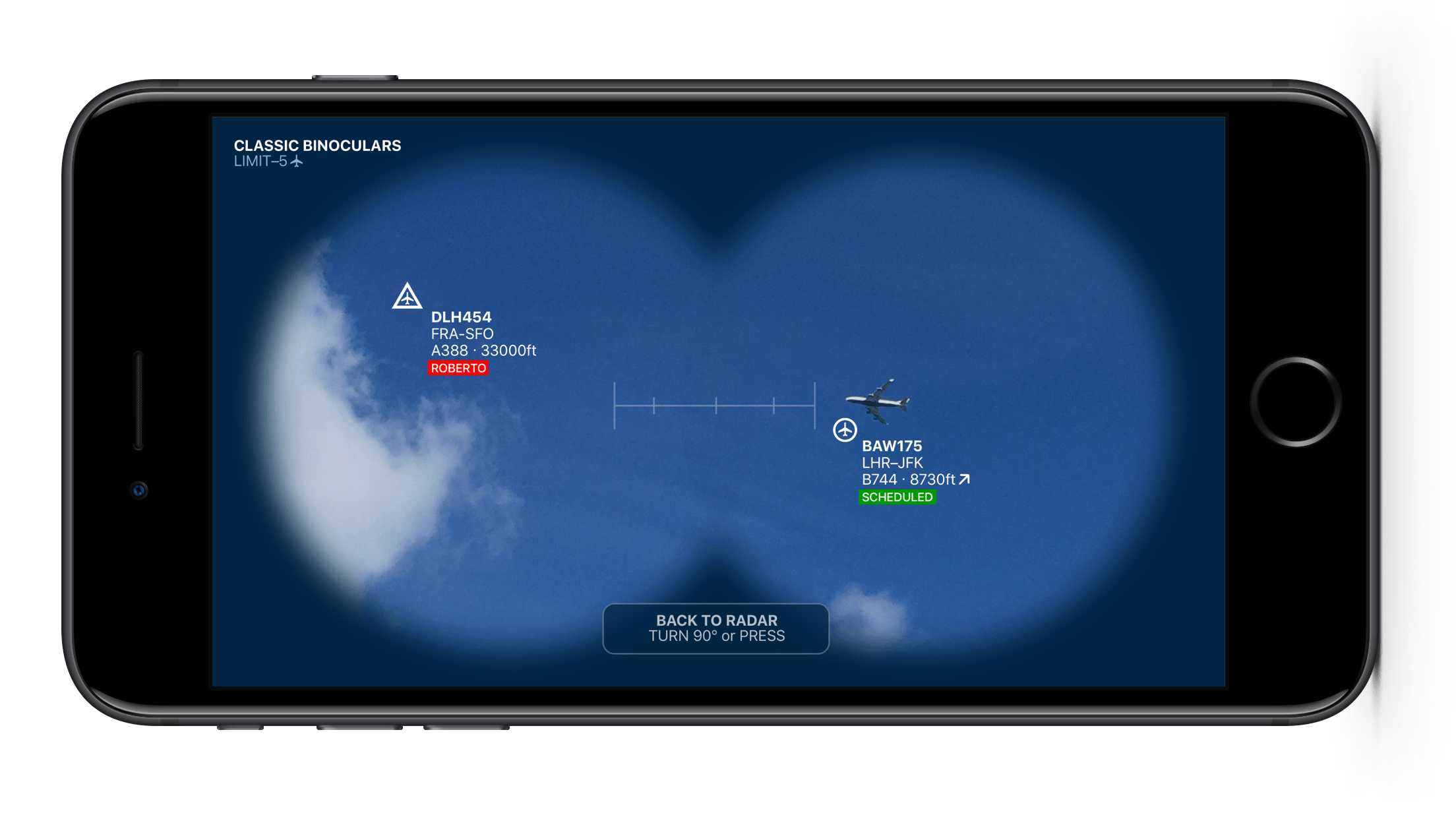 Use you binoculars to skyjack airplanes flying near you
---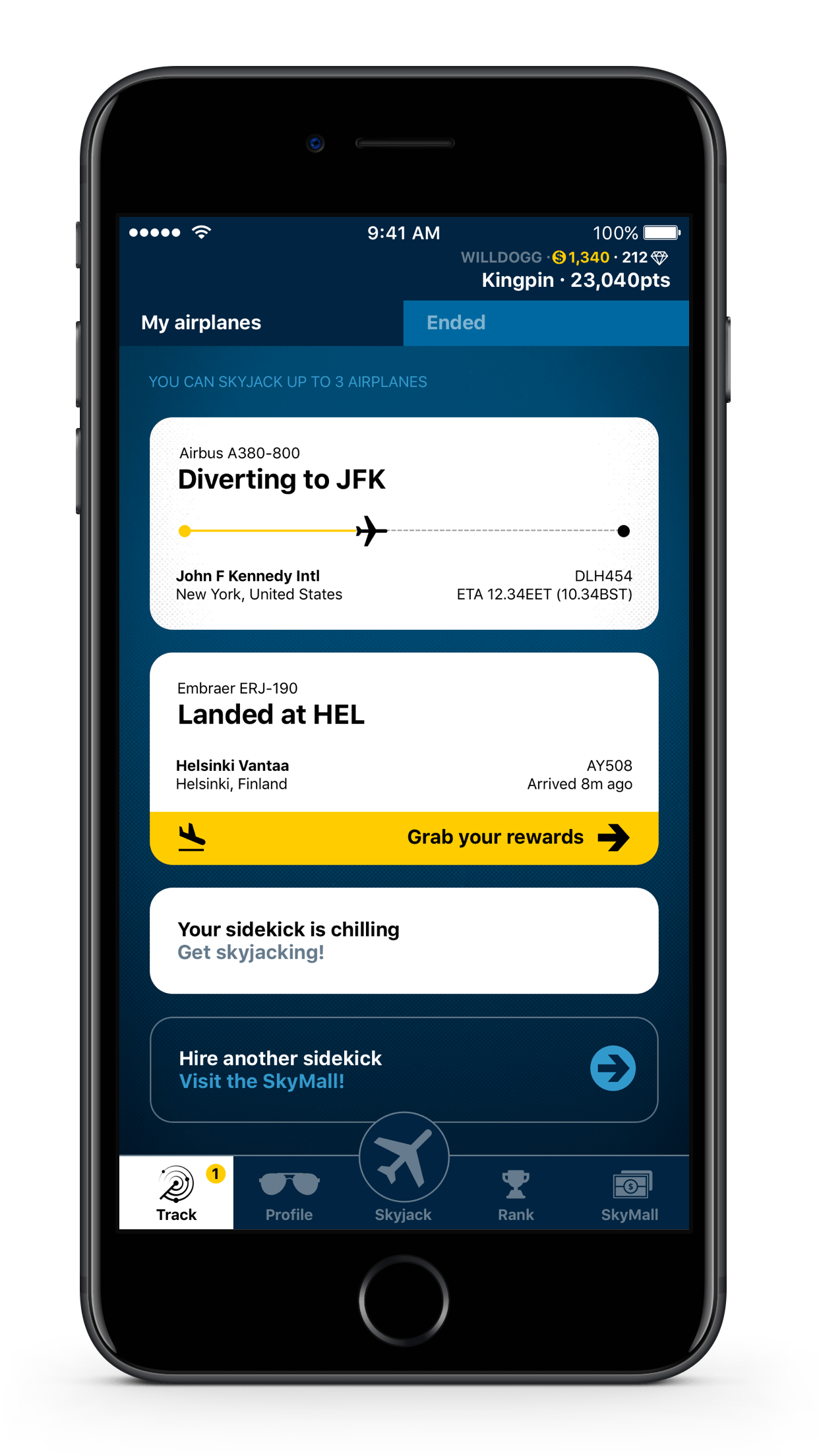 Track your airplanes as they fly on to their destinations
---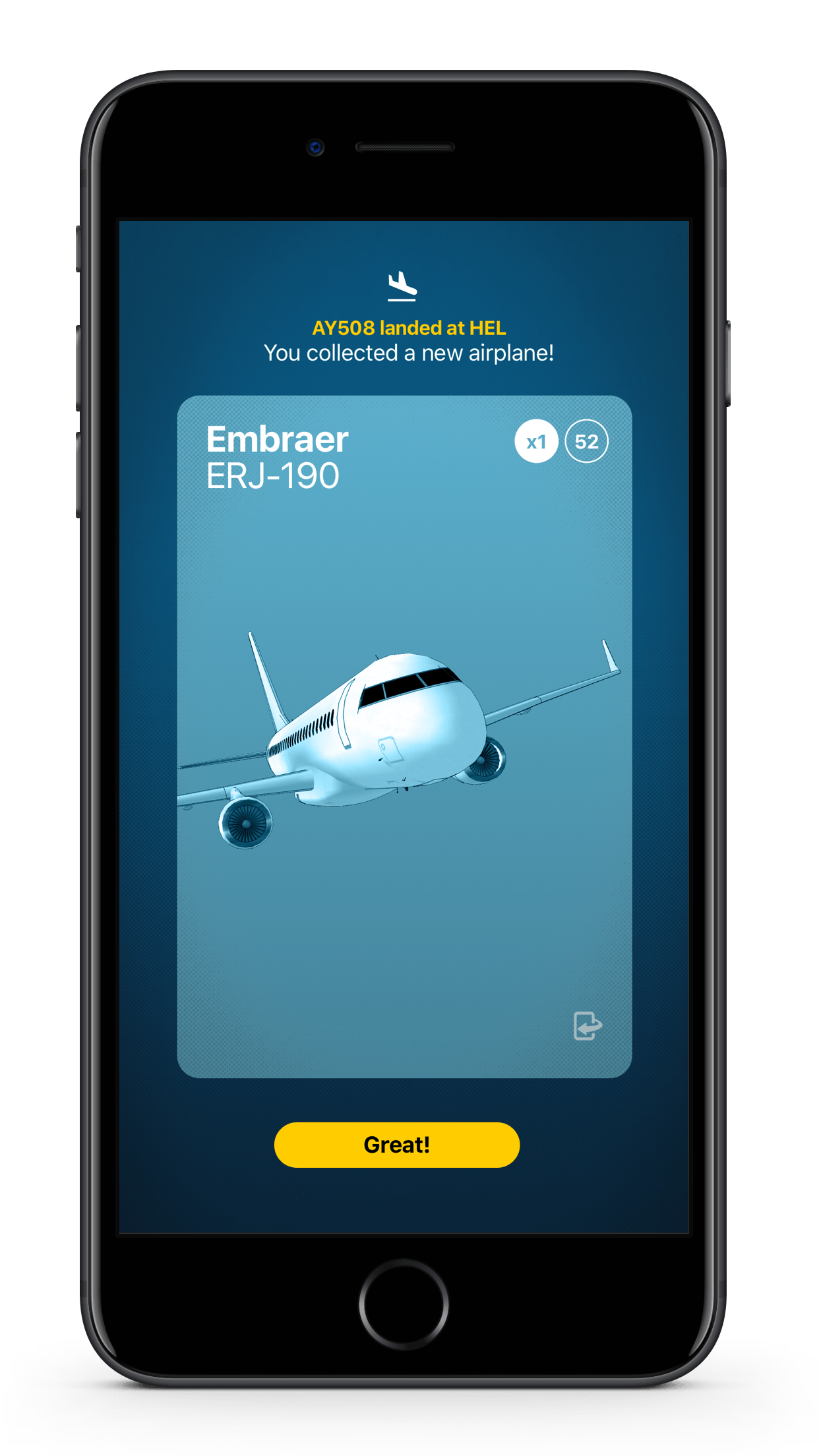 Collect over 600 different types of airplanes and over 7,000 different airports
---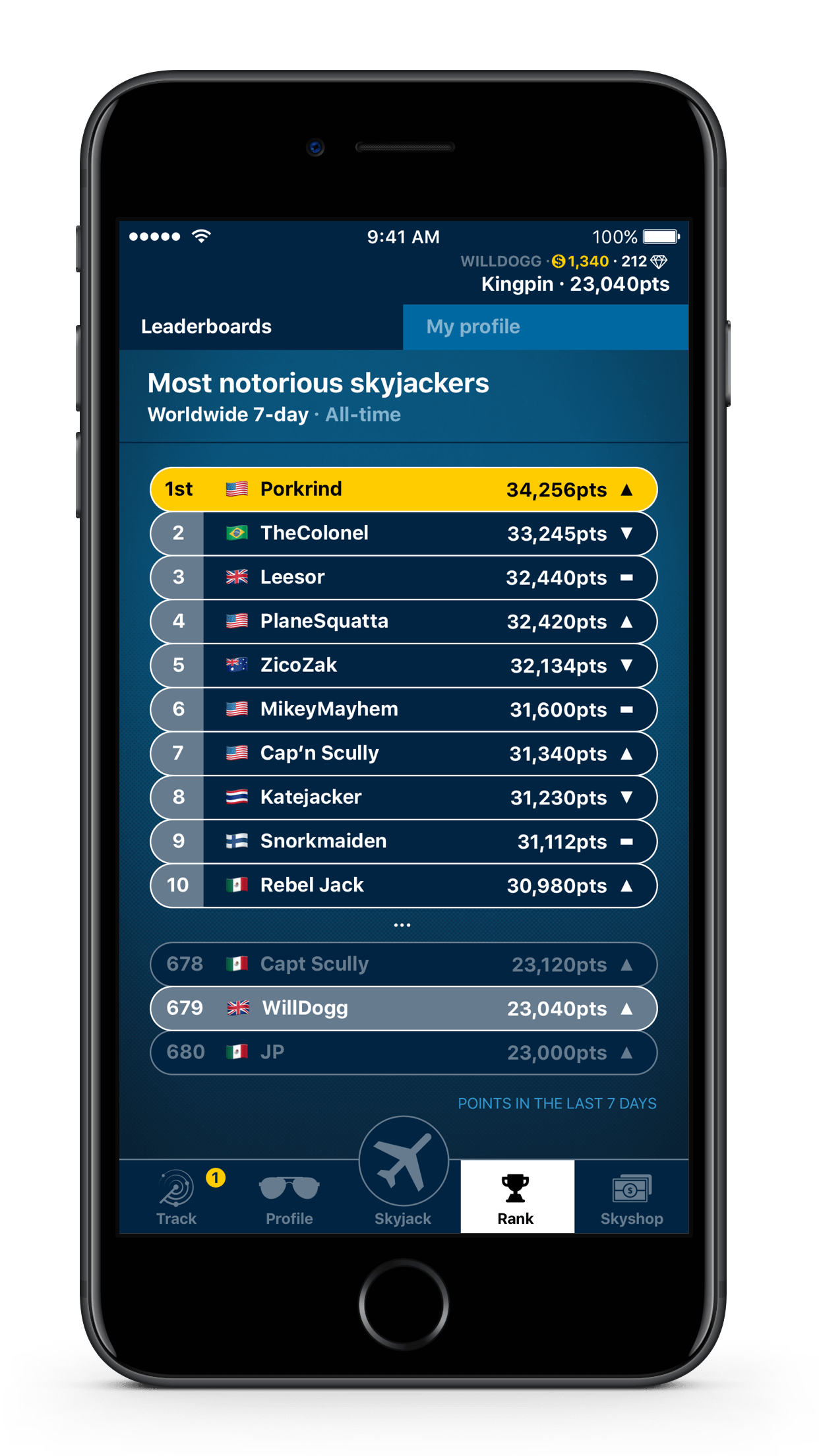 Weekly and all-time leaderboards show who are the most notorious skyjackers in the world.
---