Today I want to show you new stuff of new faction - Iron Hills.
Dwarven base (only 2 buildings yet):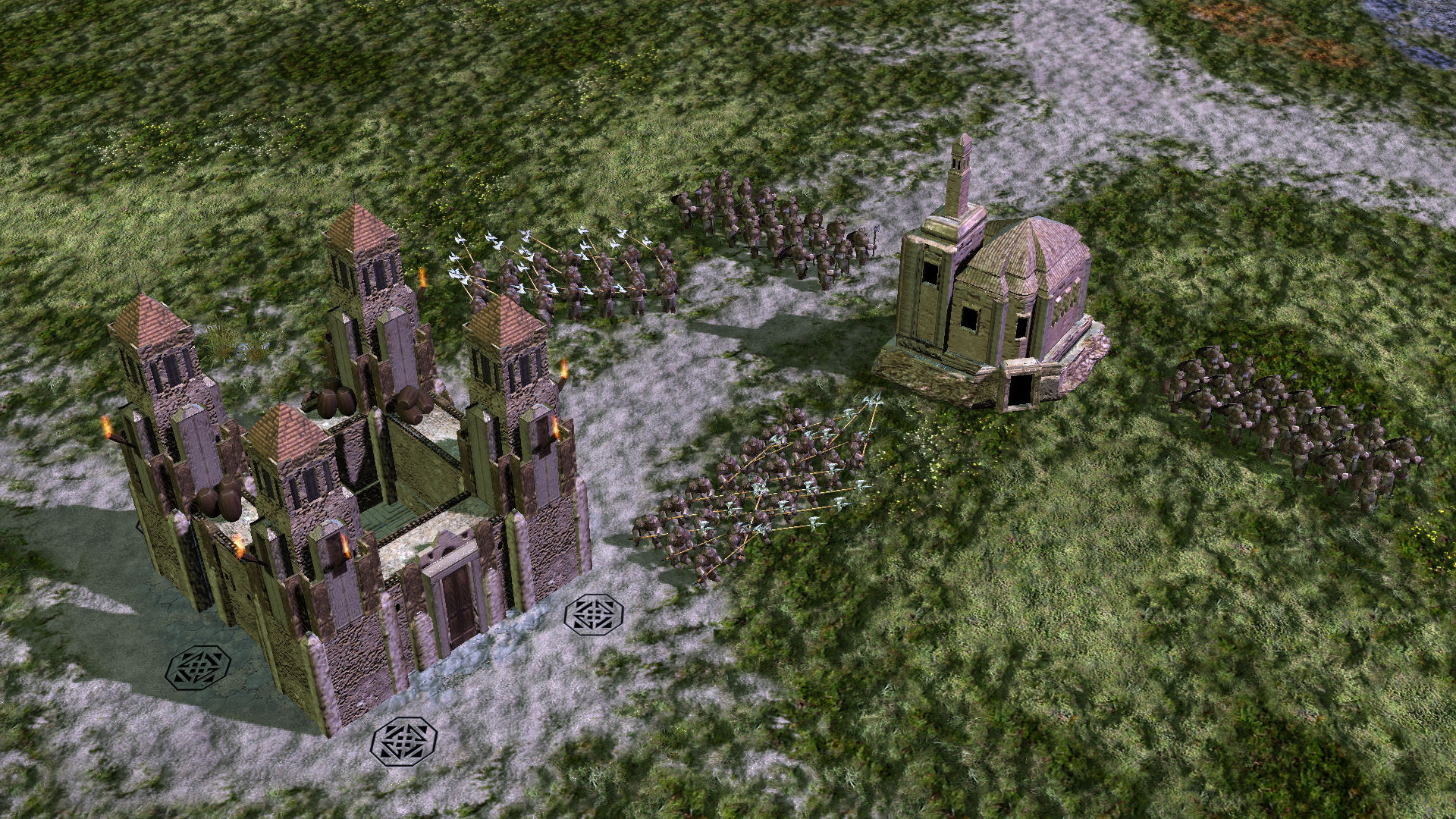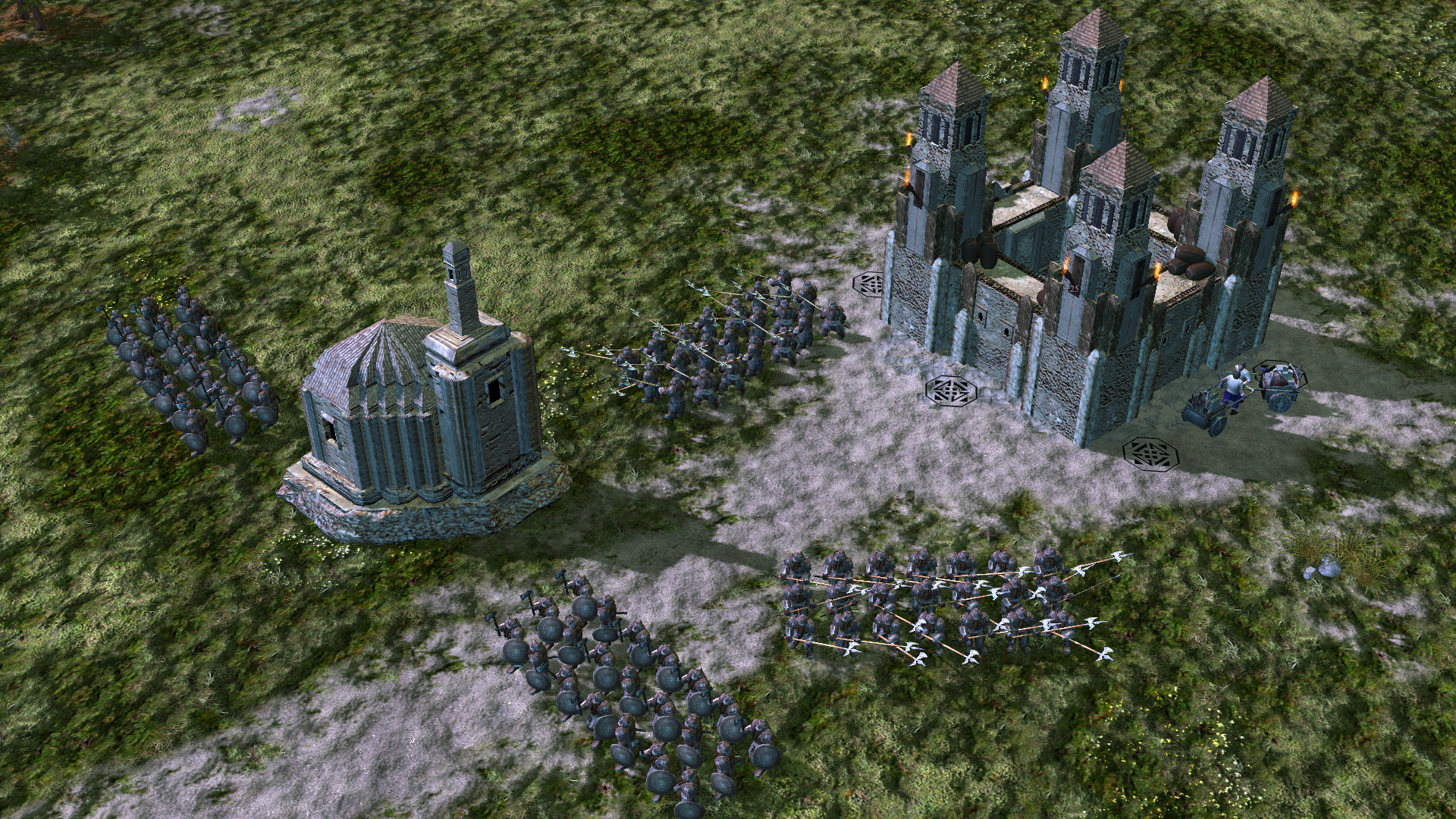 Fully upgraded fortress: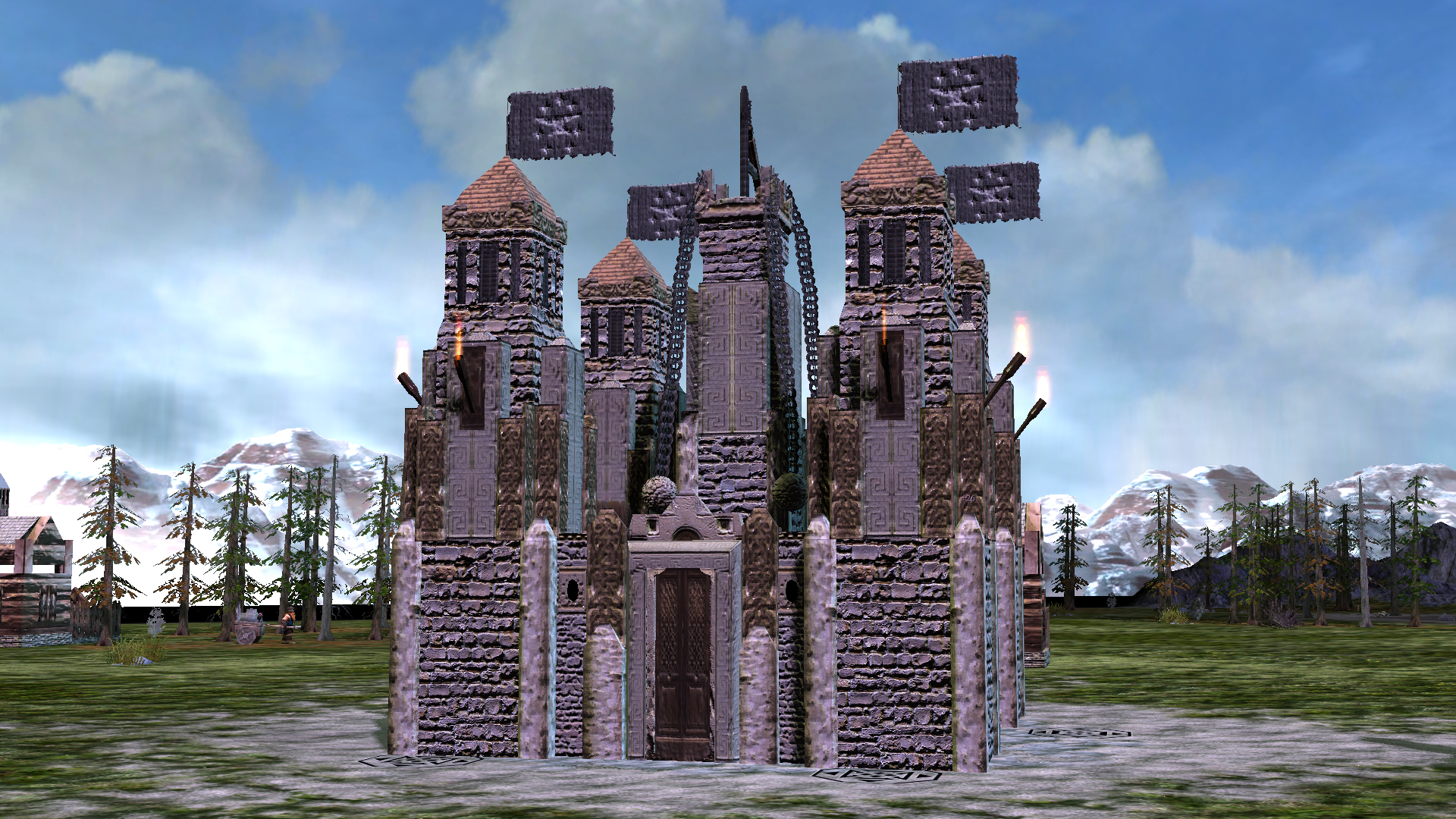 There are six upgrades for the citadel:
"Banners" - nearby allies gain bonuses.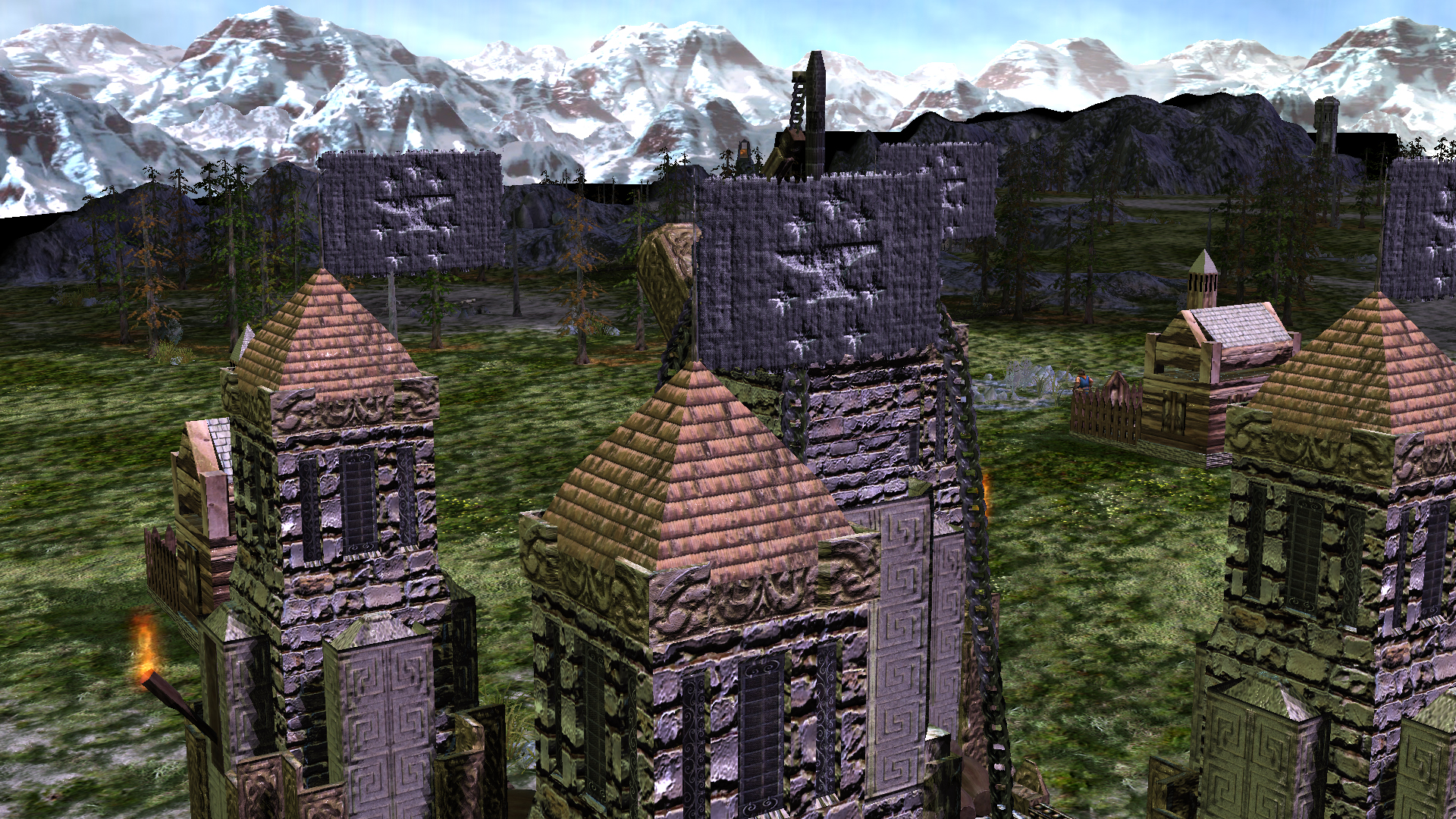 "Barrels" - increase fortress armor and heal nearby allies.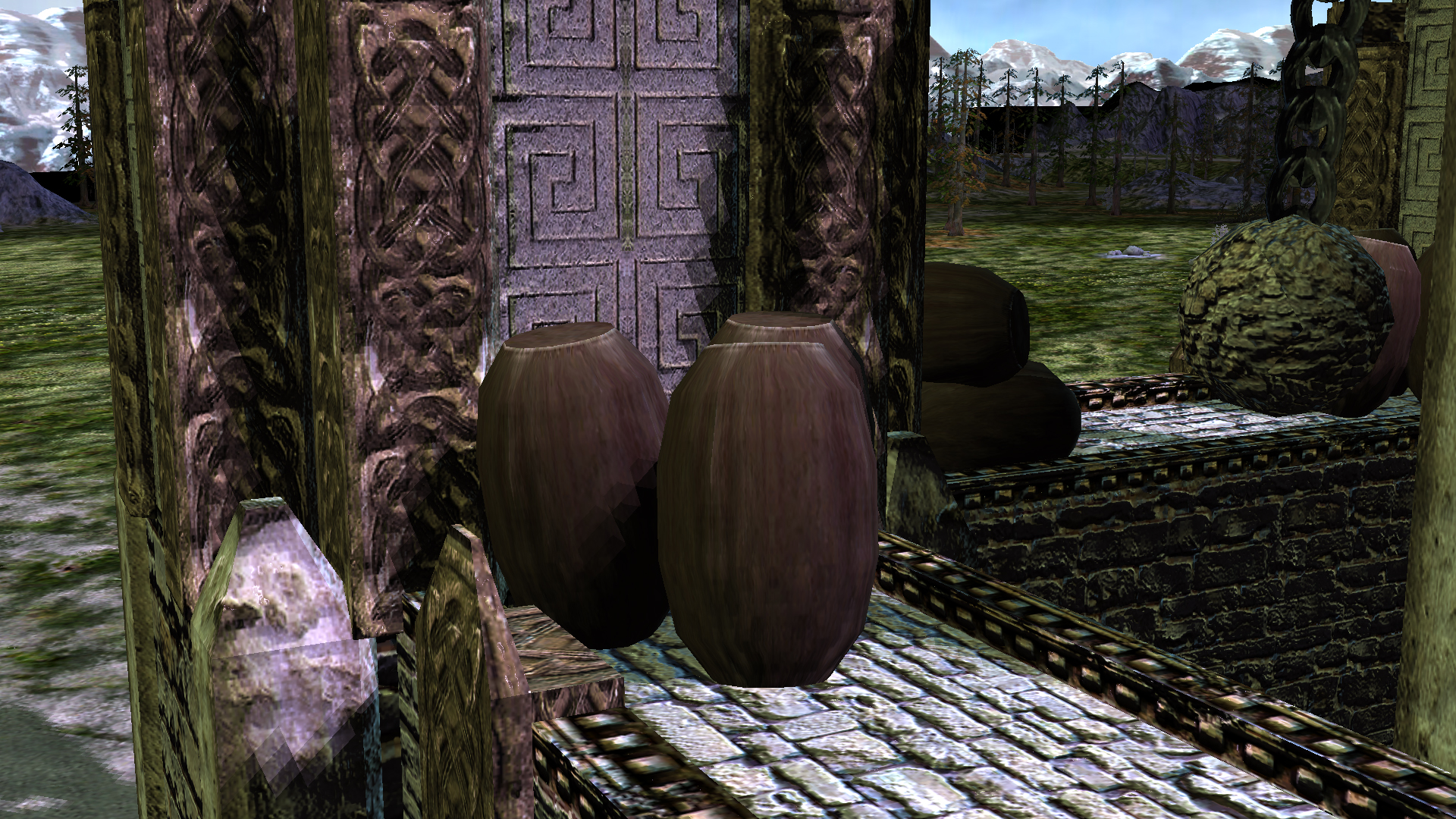 "Flaming munitions" - fortress and its expansions shoot enemies by fire arrows.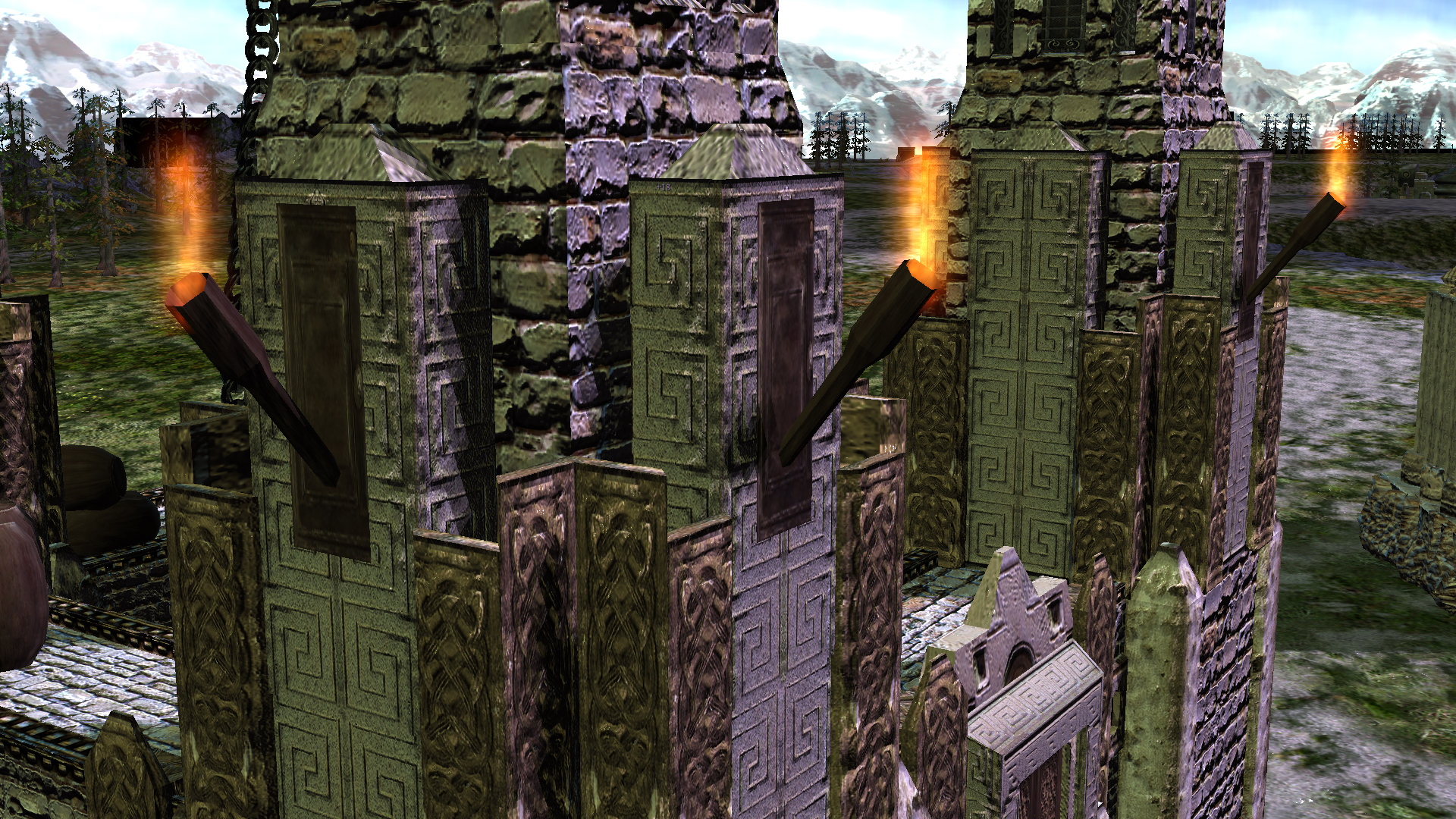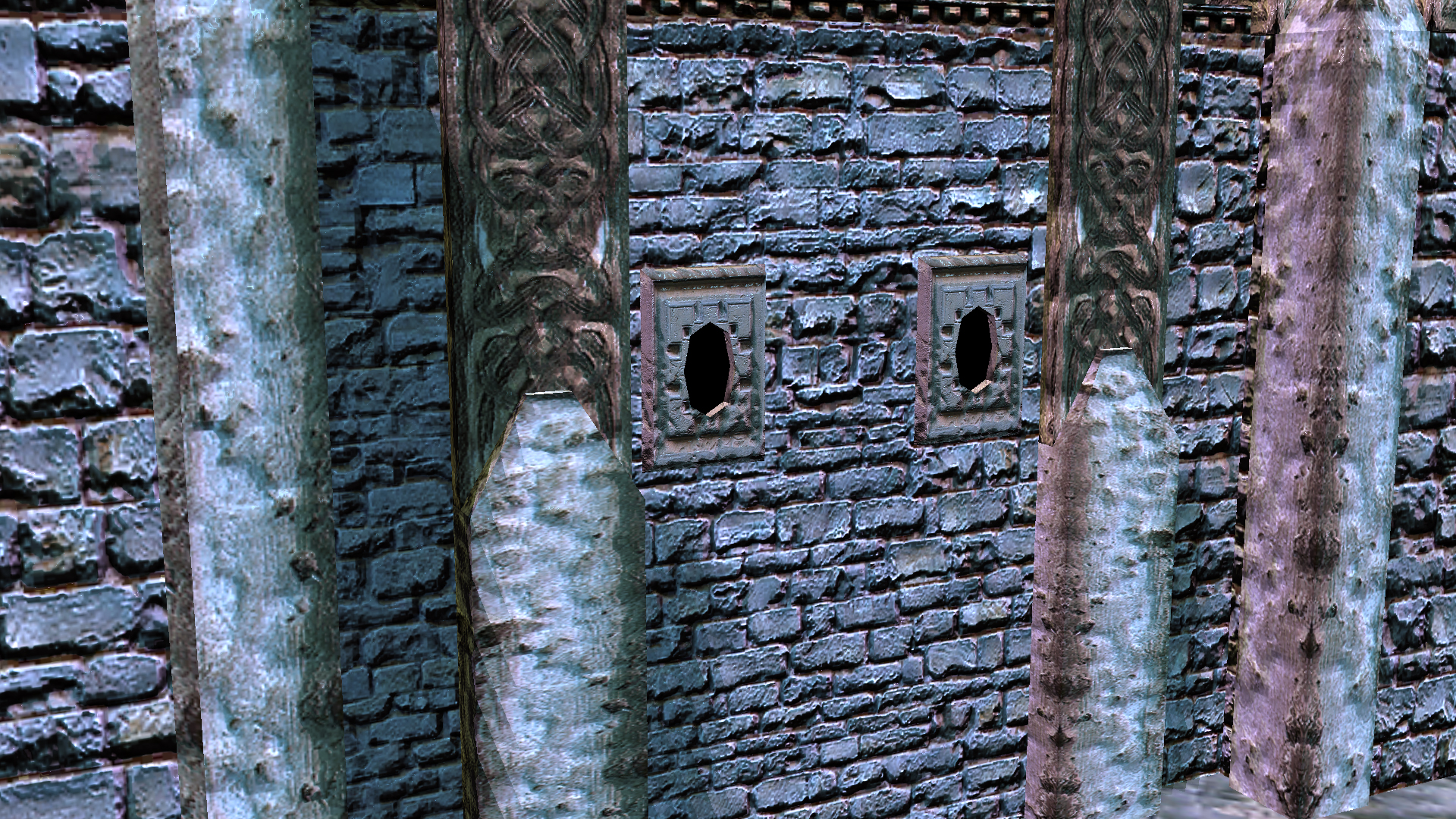 "Dwarf craft" - increase fortress armor.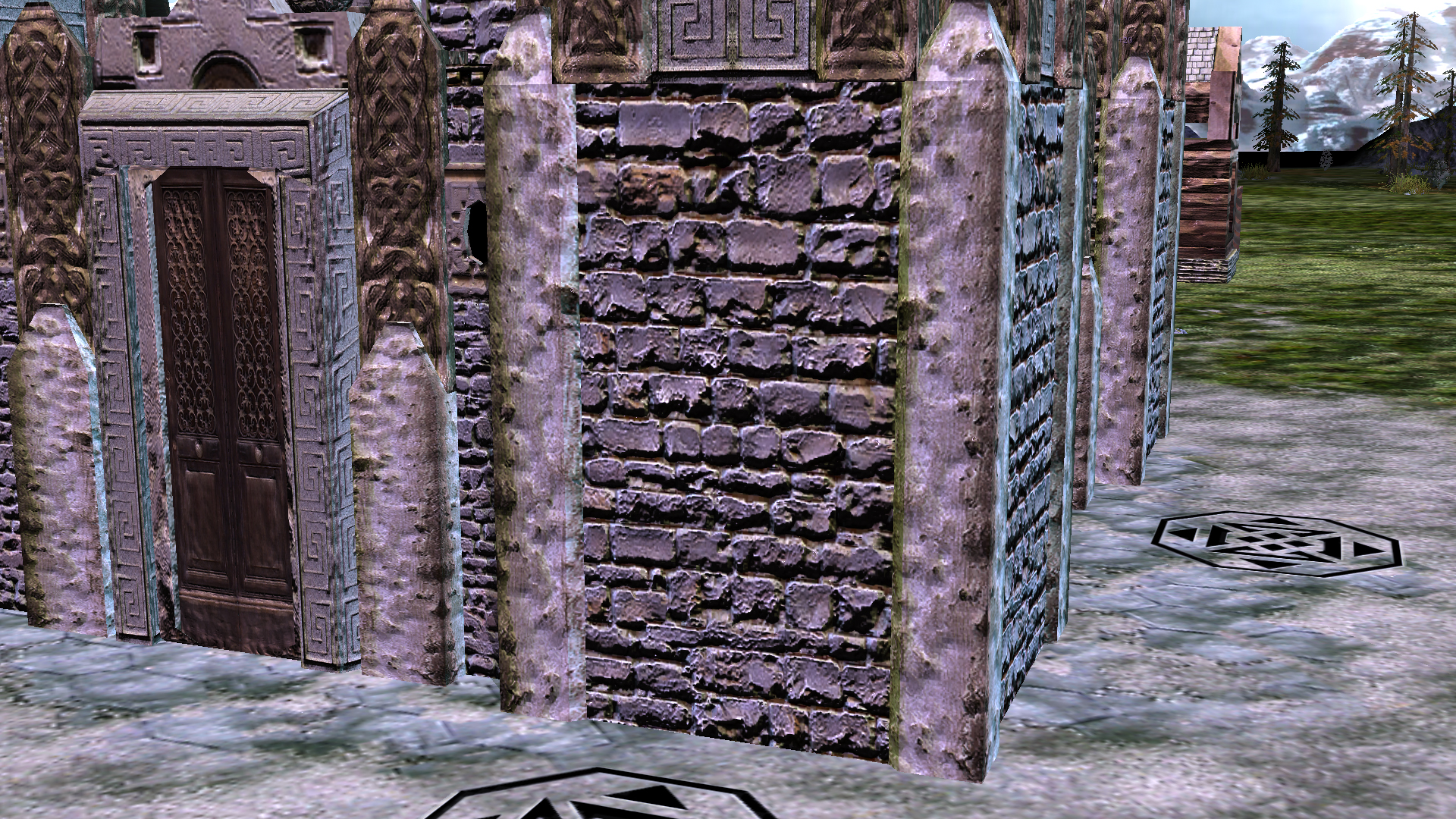 "Sky hammer" - set special mechanism on the top of the fortress and crush your enemies.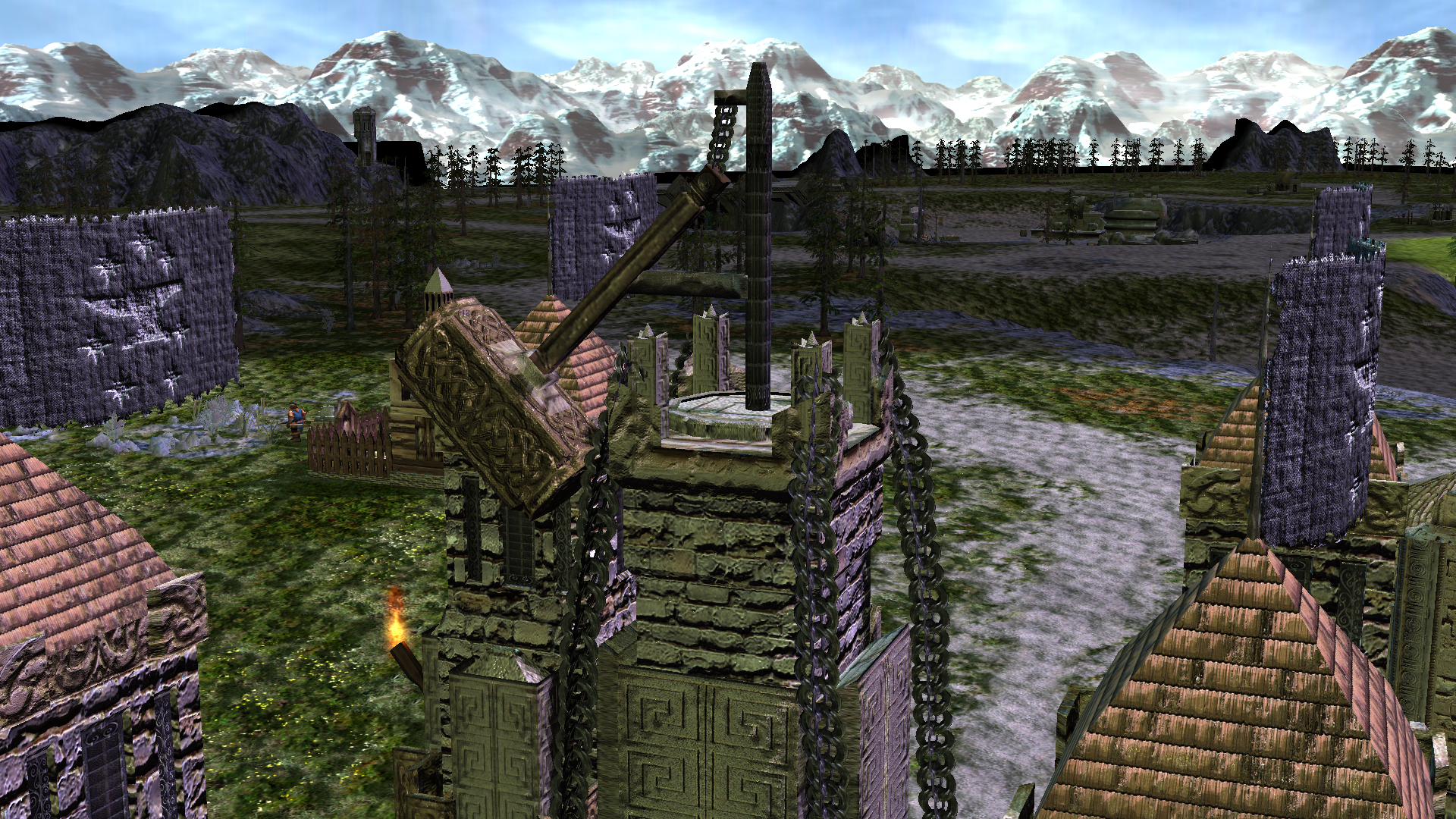 And video, where you can see dwarves and sky hammer in game: