Have been hard at work on many behind-the-scenes fixes for ModDB and IndieDB which were just deployed today. The largest of which was a complete re-write of the sites permission system. For groups, it is now much more simpler to control what your group members can and cannot do: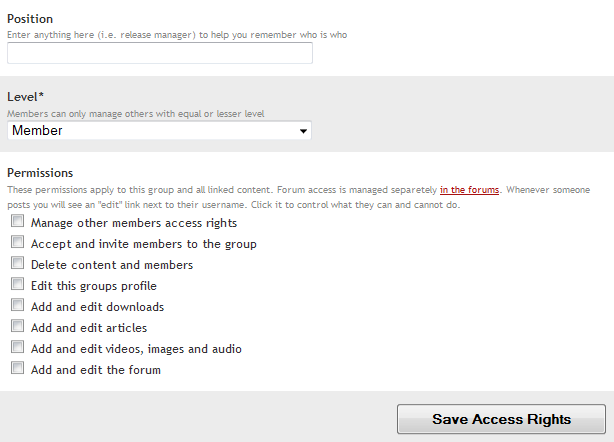 And for site admins, instead of just been able to "ban users", they can now "content ban". This means that if you spam comments, or continually add bogus news and other content, you ability to do so can be removed. You will still be able to login and browse the site, but might be unable to add content for example. This is a new tool for admins to use to help manage the community.
3 char search bug
Previously if you searched for content with three or less characters, i.e. "mod" no search results would be returned (or they would be totally inaccurate). This bug has been fixed and 3 char and less searches should work fine.
Copy / paste div bug
Whilst copying and pasting and using the sites text editor is a challenge at the best of time, a little bit of post-processing has been added to strip out pesky empty divs. This should help formatting a little.
Mediakit added to email notices
Since we really appreciate it when mod and indie teams use our sites logo on their homepage to promote their ModDB or IndieDB profile, we have added a link to the mediakit to emails as a reminder. So if you have created a profile for your mod or indie game, throw up the logos below (click for HTML) and help make us happy.
A bunch of other minor changes were made, including tons of updates for Desura (getting very close now) so stay tuned for more behind-the-scenes updates in the near future.