In Signs of Life we felt that it was important to have somewhat realistic lighting. During the day, the sun provides light, but blocks block light, so caves and things are dark without some kind of lighting. There are many sources of light in Signs of Life, for example, Flashlights: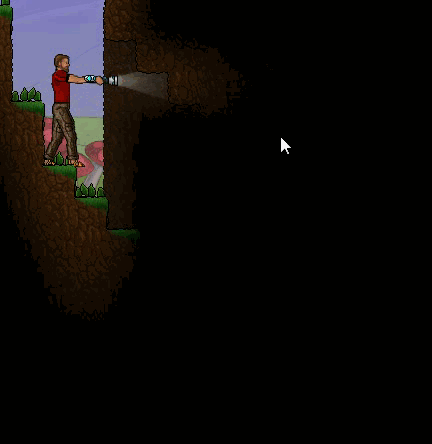 Dynamic lights like flare guns:
and static lights such as Torches: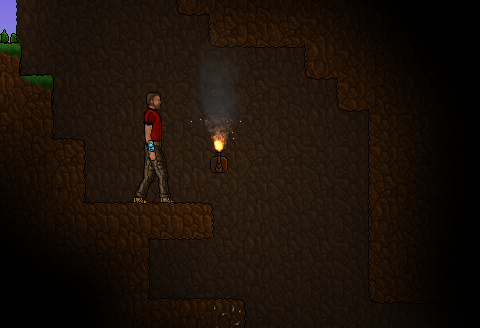 If you've got any questions or comments, we'd love to hear your feedback. If you think the game looks cool, consider voting for it on Steam Greenlight.