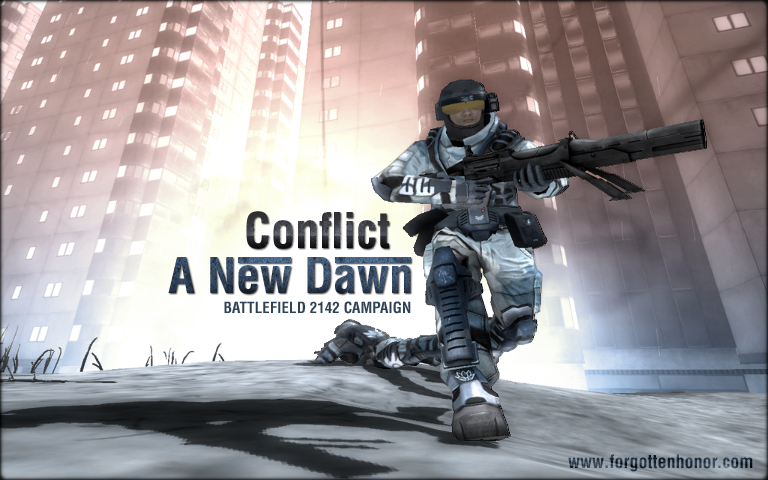 Conflict 2142 is gearing up for its first partnership campaign with Forgotten Honor, entitled...
Conflict: A New Dawn


Signups for the coming Battlefield 2142 campaign open up this Friday, September 24th.



The campaign will be played for 11 weeks and will pit two armies against each other fighting for survival in the future. Battles commence every Saturday at 6pm GMT (1pm EST) and last for eight hours. Each battle entails a brawl map consistently of infantry only and an occasional light vehicle, and prime maps which features all out warfare with the many additional jets and armor added with Conflict 2142, all on a massive Battlefield.

With signups just around the corner, what are you waiting for Soldier? Pick up your gun and join the Conflict today!

Forgottenhonor.com
www.forgottenhonor.com
TS3: ts.forgottenhonor.com:9987
Conflict Tournaments