So it has been a while, and while we have still been working on Wrath all this time, the pace definitely took a nosedive due to various factors of life from a new job to the length of this project and more. I dunno about most of you but for me, working on games, something I love enough to want to make em for a living, becomes a painful process when the motivation starts to fade. I might get into the details on a blog elsewhere, but the important part is I got it back, and it feels awesome.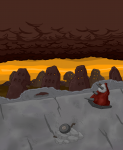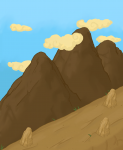 I've added some recent shots, and have gone back in to full swing.
Also, a new development: We're adding guns to the game!
Not too many beat em ups have really included guns as a weapon, so i'm excited to add em in; games like The Punisher and Cadillacs and Dinosaurs used em and it added a great change of pace. Even further, in Wrath Against Time the name of the game is variety so with time travel, this means we can add guns from the past present and future as we see fit :D
From here on out I will aim to post more regularly, which has been a definite weakness of mine, but im thrilled to be back in full force :D