Hey all, we're back with a second article. If you read the previous one you'll know that we covered the katana and the combat system that came with it. However for today we'll be covering two more weapons. Read on!
The Nodachi
Firstly, we're going to take a look at the nodachi (lit. great sword). First developed in the 1300s, the nodachi is a longer katana and is more or less a giant katana. Being long and broad, it was not a weapon for the ordinary soldier and sapped one's strength and stamina when used. Hence the nodachi was used in an aggressive stance, as shown below.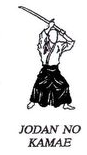 The nodachi uses the default swings with the exception of 7 and 8 (upperhead and lower swing). There is also a nodachi school in the works -the third technique of which is the Tamiya-ryu technique.

"The double cutting nodachi": In this technique a double slash is performed. The double cut lands a normal hit and follows up with another cut which deals less damage but is harder to block.

"The deadly strike": This is the final and strongest technique which kills an enemy in a single blow, even those in full armour. This technique is usually employed when an enemy is tired and so this technique serves as the coup de grace. The technique itself exists of three parts: a left feint, a right feint, and finally a powerful blow from overhead.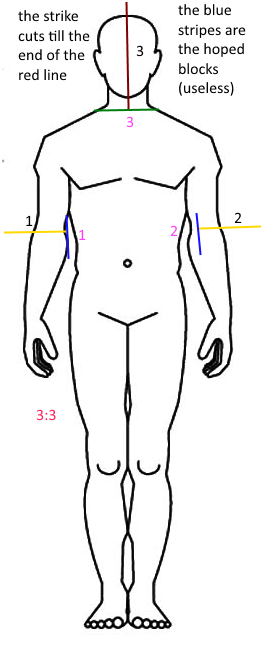 The Naginata
Moving on, we'd like to tell you about the naginata and its use. As you can see the naginata is wielded with two hands and in such a way that enables the user to direct the offensive end towards anywhere with speed and precision. In terms of speed and range values, we have the following:
Katana speed: 7/10

Naginata speed: 5/10

Katana range: 1/10

Naginata range: 2/10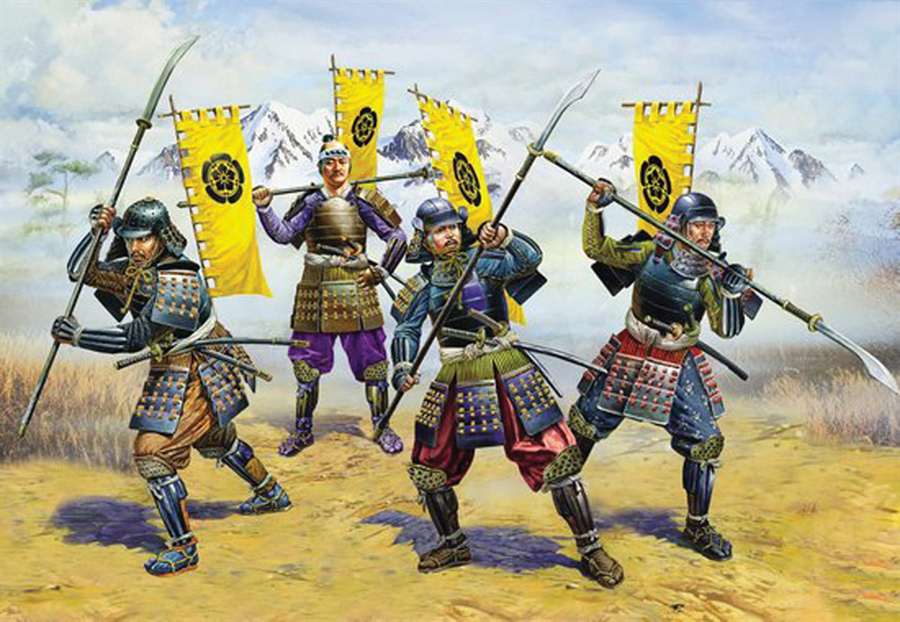 ---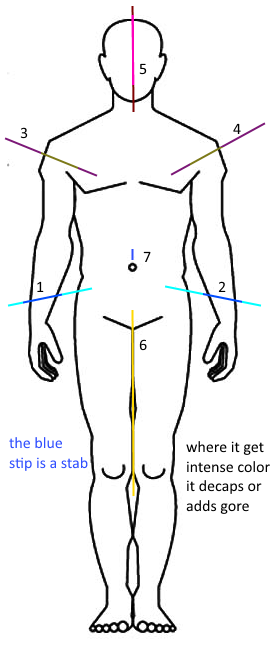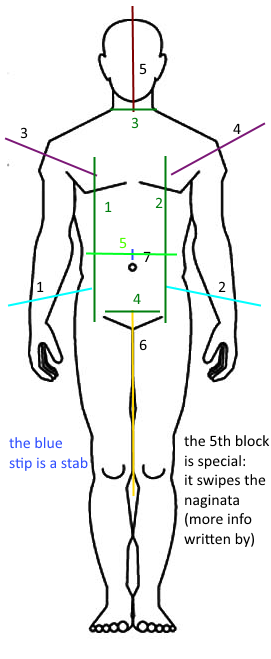 The Yari
Finally, we have the yari. Below you'll see the passive and combat stances/animations.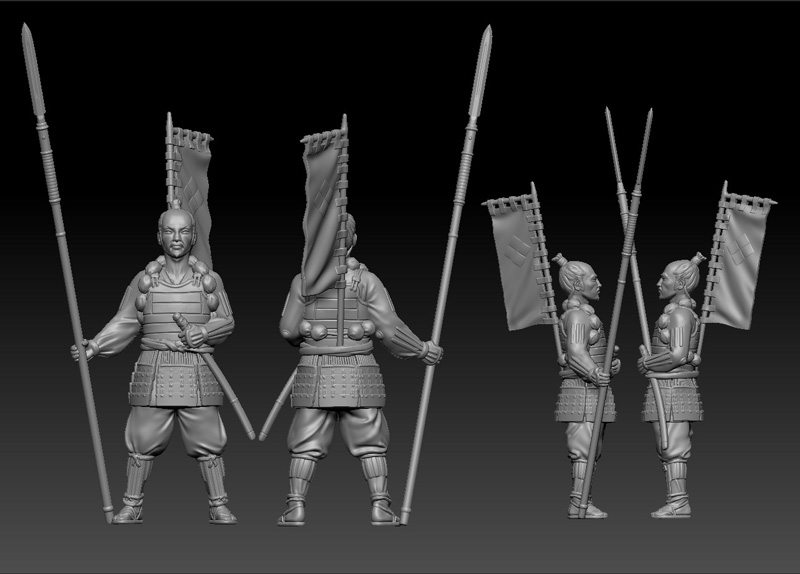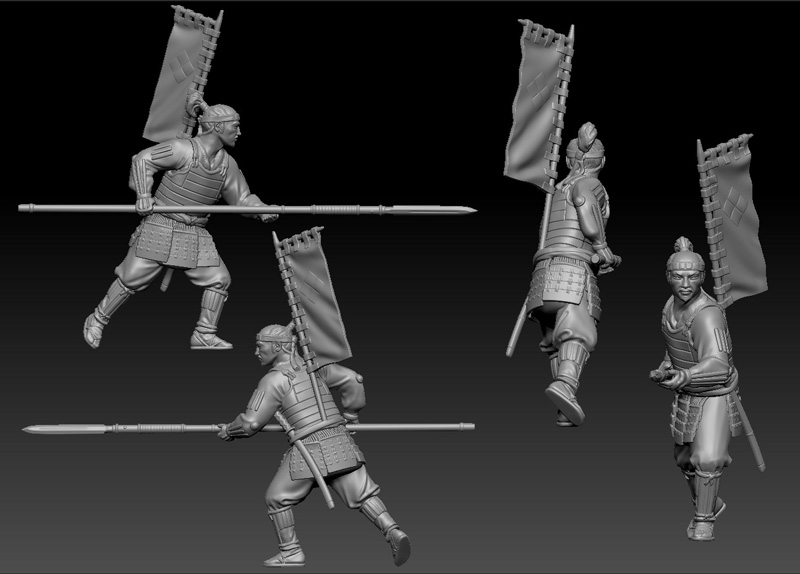 For now there is only one striking option (a thrust) and one blocking option, which is to push aside. In the words of Godarcher: "you simply cant block a yari while you are a yari, to be honest you can't block at all when you are a yari. A katana, wakizashi, nodachi, or naginata can block a stab by sliding it away, needing good timing."

Both the naginata and yari are constructed partly out of wood, which means there is a slight chance of them being able to break. If struck at least 7 times on 1 of the 2 points on the weapon, it will shatter. This means there are 2 points/capacities of 7 points. Every block causes either point to gain 1 point, and if it reaches 7 the weapon will break.
Bonuses
The yari does not have any bonuses against armour, although in terms of movement, we have walking and running. When walking, your speed is 1, and when running, your speed is 1.7. When mounted it increases to 4.
Moving on, the minimum speed to deal reasonable damage is set at 1. However there is a 33% decrease in damage when on the move. For the naginata, there is a 1.2x bonus when dealing damage to cloth armours.

That being said, we hope you enjoyed our preview of the weapons. Keep tuned for the next article!
- Godarcher & Glue