News Update #2
---
Latest News
Summer Progress Recap
Welcome to the second News article for SHIFT. Unlike the first Major recap new update article, this one will get to the point.
The summer time is nearing an end and the development team has been scattered due to real life summer situations but we are regrouping for 2009. In case you missed prior news, We are no longer known as After Hours Racing, but instead as SHIFT. Also, the release date for the first public beta has been set for December 17, 2010.
Official Website Coming Soon
If you recently tried visiting our website (www.theshiftgame.com) then you were surprised to see that there still is no active website. Our web coder (Digi) has been hard at work coding the fourth and final web design that is pictured below. It will feature a full community integration as well as constant feeds from the development team with media updates.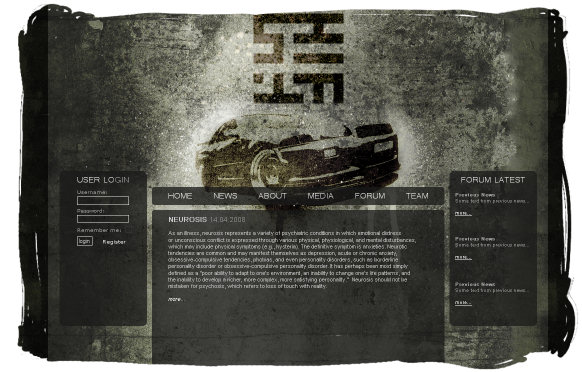 Website v4
---
A Look into SHIFT
Why We Mod
On a lighter note, I would like to give the community insight into why I started Shift in the first place.
Anyone who enjoys racing games has heard of the franchise Need for Speed and the reputation that is behind it. I am a strong fan of the series but lately the series has faced intense criticism.
Below is a satirical "Go Green" image that SP4RC0 and I created to show our distaste with the way the NFS franchise was headed.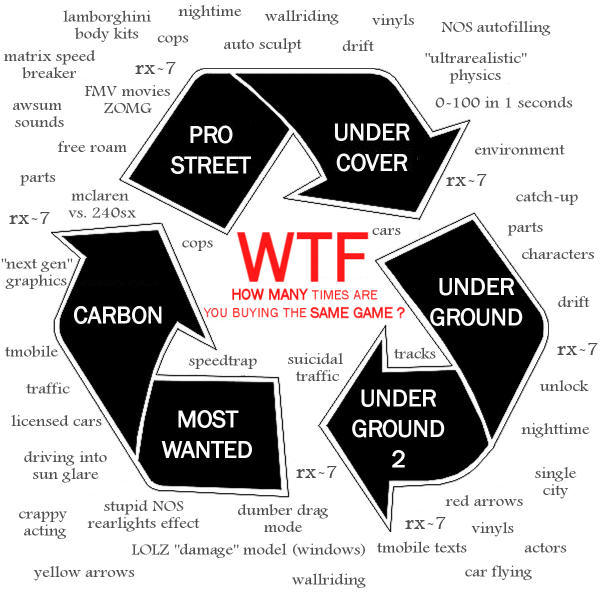 When I began the SHIFT concept almost 3 years ago, I was fed up with the repetitive gameplay and lackluster storyline with the recent NFS games. To set SHIFT apart from other arcade racers, I wanted to create a mod that would deliver a powerful story with deep characterizations as well as a no-nonsense and fun game experience.
To this day, I still believe in that. Wish us luck!
---
Latest Media Screenshots
New Environment Structure
Due to real life summer plans, progress on structures has been slow and instead, we have been focusing on the gameplay and physics code. But either way, here is the most recent structure (a store front).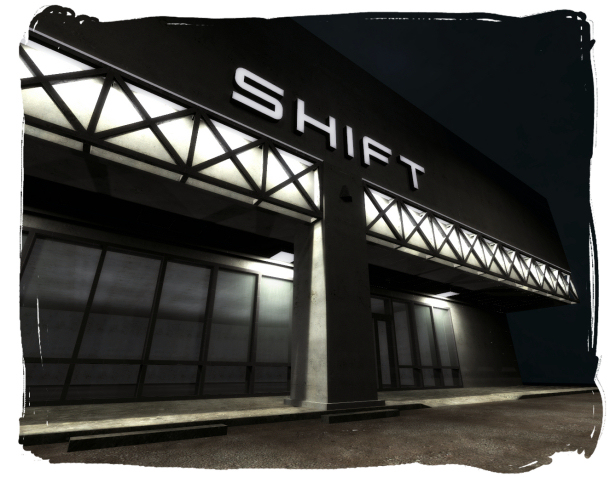 World Map - First Look
One of the bigger pieces of unreleased media is the world map. To put it in better perspective, below are two images; The first one being that of the first race course being developed for SHIFT (and will be released with the public beta). It was created in photoshop using a REAL top down view in side of the mod. Below that is the "world map" view that shows the entire district that players will choose races from. The individual tracks will be derived from the full world map; And to reiterate: No, there is no free roam in this mod.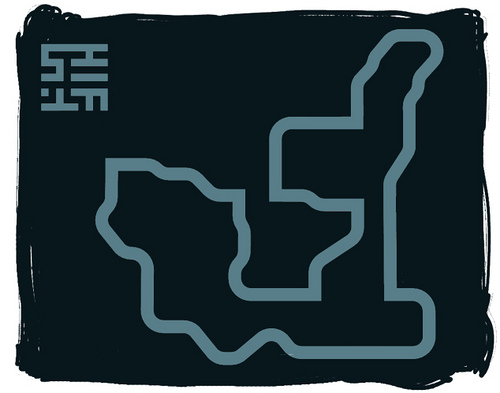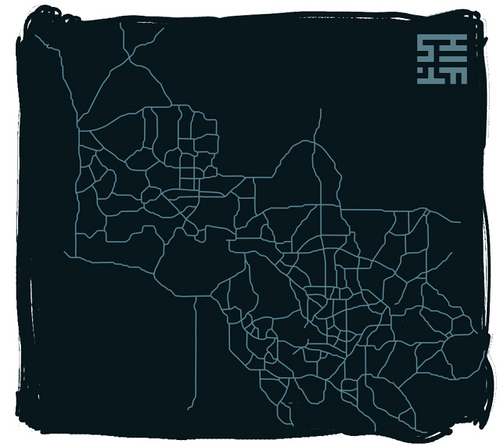 Analog Tachometer
With the help of a talented programmer (Neo), we are able to implement an analog tachometer complete with digital MPH/KMH readout and nitrous gauge. The guage was created by "Tar."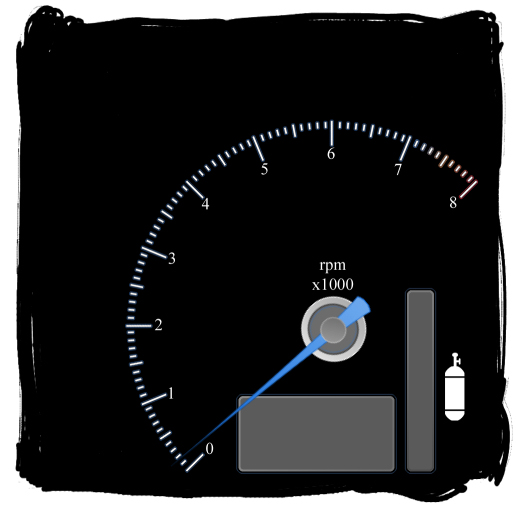 ---
Closing Thoughts
Community Spotlight
Each news release, we will give a shout out to a community member who really did the community a great service. This month, that person is JHolyBigJesus.
JHolyBigJesus person is an extremely talented 3d modeler and joined the team at the perfect time to rejuvenate our teams hope of releasing top quality content. Unfortunately, JHolyBigJesus was involved in an automobile accident and had to put his role with SHIFT on hold.
We wish him a speedy recovery.
Joining the Team
This mod would NOT be where it is with out the help of my talented friends. If you think SHIFT is something you would be proud of and would want to help out, send me a PM over ModDB and I will arrange it. Currently, all the main roles to get this mod working are already taken, but we are still looking for several people to fill these roles to help this mod advance.
Priority Position Available:
3d Vehicle Modeler/Animator
Links
If you are interested in SHIFT and want to be a part of the community, make sure to visit these links.