News Update #1
Contents:
Latest News

Comeback to ModDB
FAQ Article Posted
New Website Under Construction
NFSUnlimited.net Sponsorship
First Wallpaper Available!
Creating the Menu's Song

A Look into After Hours Racing

Introduction
Main Features
Vehicles

Latest Media Screenshots

Ingame Scenes
Environment Structures

Closing Thoughts

Community Spotlight
Join the Team
In the Next Issue
Links
---
Latest News
Comeback to ModDB
Welcome to the first News article for SHIFT: After hours Racing. Put simply, it is a summary on the development and progress made. We plan to release these meaty articles about once every 2 - 4 months. You are currently reading our very first one.
If you have not heard, Afterhours Racing, or AHR for short, has made a comeback to ModDB. Originally, this mod was archived for almost a half year due to inactivity but in light of recent events, this mod is back on track. After the comeback almost one month ago, we have been hard at work to get an improved internal alpha working and so far, I am extremely pleased. We hope to keep steady progress and activity from now on. The contents of this article revisit the main highlights of the mods progress since the revival almost one month ago. Enjoy!
FAQ Article Posted
After coming out of the coffin, I have decided to post a FAQ article to give people an idea of what to expect with this mod. As you know, there are not many racing mods for HL2 so this will give you the chance to put it into perspective that not only is this mod possible, but it will also be fun.
If you can spare the time and are interested in this awesome HL2 total conversion, take a look at it.
New Website Under Construction
If you want to take a look at our website, don't bother. Its still under construction. In fact, we have made 5 revisions of the website since this mod has started. Below is an image of revision number 3. I cannot promise that the official site will be up and running this month, but I will try my best to have it up by the time that the next news article rolls around. Stay tuned!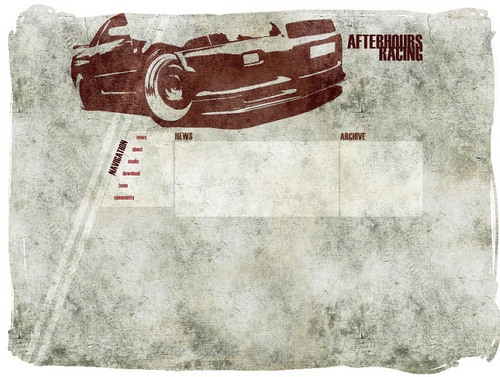 Website Draft v3
NFSUnlimited.net Sponsorship
If you enjoy racing games like I do, you may have heard of one by the name of Need for Speed. I have followed the franchise since I ever first started playing PC games. Today, I am proud to announce that Need for Speed's number one fansite, NFS Unlimited, has agreed to sponsor this project. They are offering free webhosting, news publicity, poll data, and other great things to help AHR on its way to success!

nfsunlimited.net
First Wallpaper Available!
With the help of 3 people and myself, we have created a free wallpaper for the fans of AHR. The wallpaper is 1920x1200 in resolution so it is perfect for those of you who have a large monitor or just love high resolution art. We are proud of our work and we hope you enjoy it. In case you havent done so yet, you can download it here!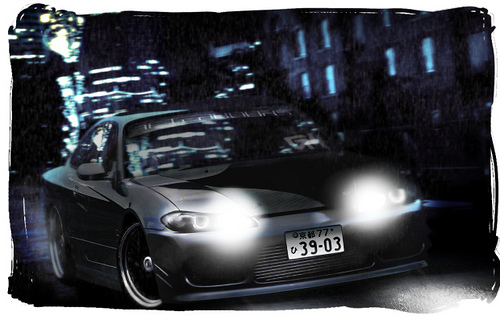 Creating the Menu's Song
A good friend of mine by the name of DJ Tstorm was enthusiastic about getting the opportunity to help create the AHR's official theme song. We pulled inspiration from the city and club scene to give the mod a dark but alive feeling. I believe Tstorm captures that atmosphere flawlessly.
It is still unfinished and being perfected at the moment, so if you have any suggestions or opinions, make sure to leave them with us in our media/videos section!
---
A Look into After Hours Racing
Introduction
In case you have been living under a rock, a racing mod for the original Half-Life named HL Rally failed at attempting to bring racing to HL2. This is where AHR comes in. Almost 4 years after the demise of HL Rally Source, AHR plans to bring epic singleplayer and multiplayer street racing to the players of HL2. I have done thorough research on what brought HL Rally Source to a halt, as well talked to many programmers and modders. I can assure you that AHR will be a new experience unlike any other mod for HL2. In later news articles we will reveal more and more details on AHR. For now, enjoy the first look.
Main Features
Multiple customizable vehicles
Detailed Race Environments
New Characters
Advanced Vehicle Code
Engaging Storyline
Custom HUD
Complete Original Soundtrack

Vehicles
Take a look at these custom vehicle models. Both are still waiting to be textured. You shall see them textured in later news articles.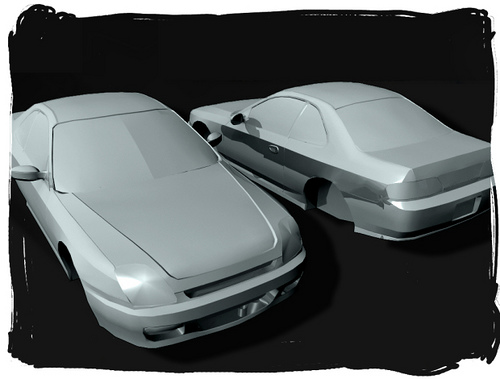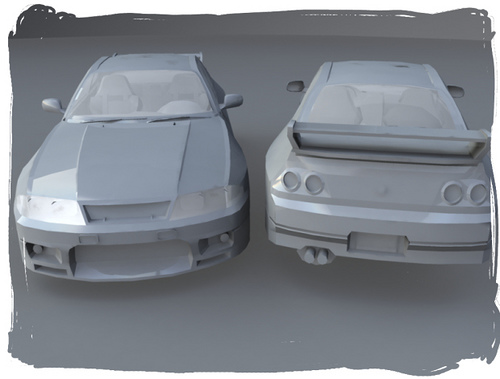 One big feature we hope to pull off are custom parts. Think we cant do it? Stay tuned and be amazed.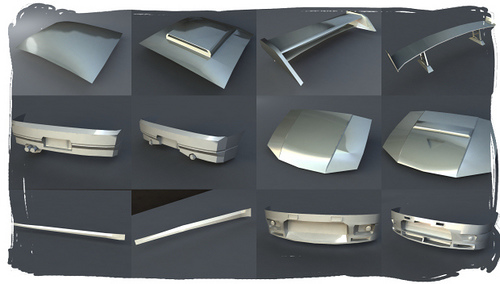 Sound
A guy I know who is a car enthusiast agreed to let us use his sound recordings in our mod. In later news articles we shall delve into the implementation of these sound bytes via code.
---
Latest Media Screenshots
Ingame Scenes
Empty Shop
Below is an in game screen capture of the very first "scenes" for AHR. It was originally designed to be a backdrop for the menu but after walking around in game, decided that it will be used for a "scripted sequence" instead.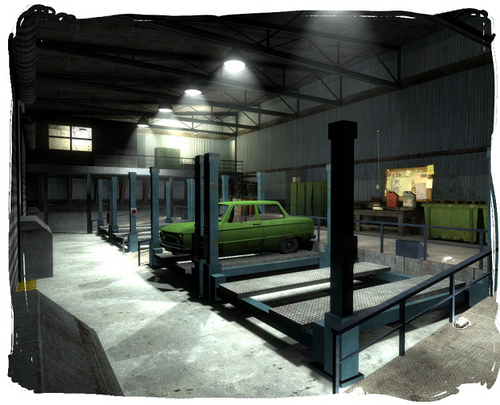 Future changes include: new textures, custom models, and larger size
Night Sky
The stock night skies available in HL2 just didn't fit the atmosphere and look that we were going for. So, we created one from scratch. The screen capture below is actually in game.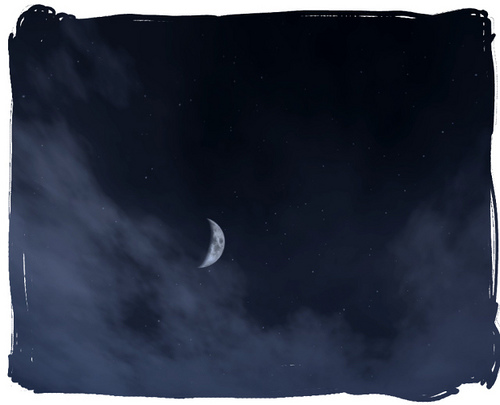 HDR version soon to come
Environment Structures
What would the city level be without buildings? Each month we will showcase the latest and greatest in game structures for you to see. So go check them out!
---
Closing Thoughts
Community Spotlight
Each news release, we will give a shout out to a community member who really did the community a great service. This month, that person is Sebo. Without him, I would never have even bothered to touch AHR again, but he gave me the hope and confidence to pick this mod up and make it happen. He contributed several structures to the mod and also laid groundwork to creating the first level for the mod. Most importantly, he taught me many things about how to use the modification tools to their fullest. Unfortunately, he had to leave the community due to recent events but we still remember him and his impact to this mod. Thanks goes out to Sebo.
Joining the Team
This mod would NOT be where it is with out the help of my talented friends. If you think AHR is something you would be proud of and would want to help out, send me a PM over ModDB and I will arrange it.
Currently, all the main roles to get this mod working are already taken, but we are still looking for several people to fill these roles to help this mod advance.
Priority Positions Available:
3d Environment Mapper
Lead Art Director
3d Prop Modeler
2d/3d Character Artist
In the Next Issue
For those who need to know everything that is going on, you will always find this closing preview at the end of every article. At the moment, we are working on wrapping up the alpha code, creating a custom road texture to replace the awful stock ones, creating more structures as usual, laying out the first city level, creating a new vehicle to use in game, and the unveiling of our first licensed artist for our soundtrack! I bet you cant wait. :D
Links
If you are interested in AHR and want to be a part of the community, make sure to visit these links.