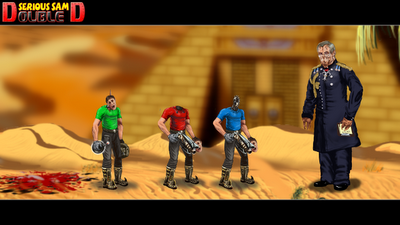 Click to zoom
Serious Sam Double D features a new antagonist, four-star General Maxilla. Little does Sam know, but the General is tasked with stopping Sam while Mental is on holiday. In between levels players are treated to a 'behind the scenes' look at Mental's operations, and how the General works (sometimes unsuccessfully) to wrangle the motley crew and ready them for battle.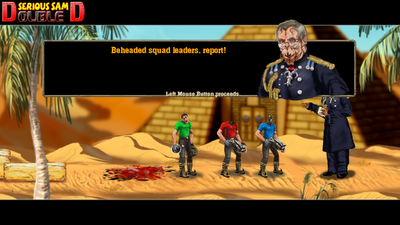 Click to zoom
Here's animation video showing the General's talking animations. This shows the General in Mommy's Best Games animation editor, letting you see the animation skeleton and how the joint-connected-sprites form the animations.
All this means, hey--we're finishing up the in-game movies! And that means Double D is getting very close to finished for PC!