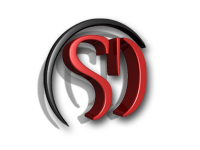 An addendum to this article:
Moddb.com
Self-defence in Europe would be nice and fine if there wouldn't so many various laws and judges that can rule you out as de facto the aggressor (and not the person you were protecting/defending from, whether it's you or somebody else).
So how to avoid being mistaken in a crime scene without any third party witnesses (bystanders)? A mobile phone here come in useful, since
1) you need to have evidence that somebody was committing a crime (e.g. was beating a person), so you take a photo shot or even videotape him with a moby
2) you call for the police
3) THEN you come in and react if the situation is grave (the other person's life is in danger)
Otherwise, without any witnesses, and if the person committing crime does it the first time (has no school / citizen records of any criminal activities or even any slightest criminal/abnormal behaviour), you can be judged as the aggressor, or the one who injured the attacker as if you was also an aggressor.
Unfortunately, this applies also to yourself, so if somebody who has no criminal records whatsoever, and he attacks you, i.e. it's 1 on 1, and you beat him up and he ends in hospital and you receive no injuries, you'll end in the prison yourself, most likely, as the aggressor. You. Not the assaulter who attacked you first.
That's why self-defence is often screwed in Europe, and witnesses are very handy.
These situations vary. If somebody attacks you with a knife, you must keep yourself out of touching it, so the police have the evidence against HIM, the guy who assaulted you.
You need accustom, suit yourself to the situation and think fast. That's all about it.