This is our second news post and big step of progress. We have been hard at work with some new models. The Familiar has been completely redone with a new model and skin. Also normal maps are now working properly and we got to use it on the Familiar!
We are still currently waiting for the next big update on our engine, the Torque Shader Engine. When that comes around we can really produce some very attractive scenes. But for now, heres some stuff we've been busying ourselves with latley:
First off, the big guy: The Familiar!
Here are some pictures of him. From left to right is the: low poly model, high poly model, ingame shot.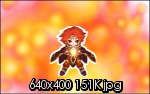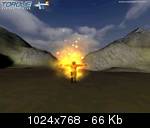 And here are a couple without particles to show the normal map. Keep in mind that the lighting of TSE is quite well from being completed and the normal mapping doesn't quite work properly, so in the end the details are not as visible. But simply look at the high poly and thats how much detail is in the normal map and placed on the model.
And here is a little 30 second video of it:
www.planetgargoyle.com/dm/familiar.avi
Next on the list is the Imp. The skin is pretty well along but theres still a little more work to be done before I'd like to post that. So here is the low poly for now. The high poly is still in the works.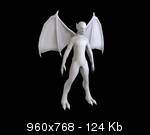 Here is the low poly for a new creature, the Ice Fiend. This creature will, obviously by the name, be a pure ice creature and will live in dark, cold caverns. He will attack with some ice spells but mostly a very fierce melee.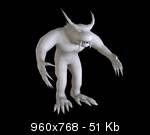 This next one is actually the low poly model of another new creature, the Guardian. This monster will act as a "Boss" creature. He guards the one opening to the small desert were the portal to your final enemy is located. He is actually very large and will attack with a multitude of spells as well as melee.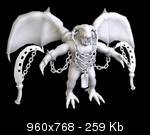 This other one is low poly for the Efreet. He has no legs because he simply floats around and a swil of particles will replace his legs. He will use mostly a large range of powerful fire spells.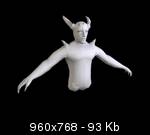 And here are 3 weapons: small halberd, bigger halberd, and morning star.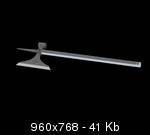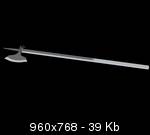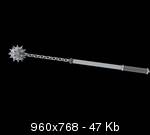 Thats all for this update. Be sure to check out our mod profile for more! Expect more updates soon, as we will begin posting more frequently and in smaller steps then such large updates all at once. Thanks for your support!