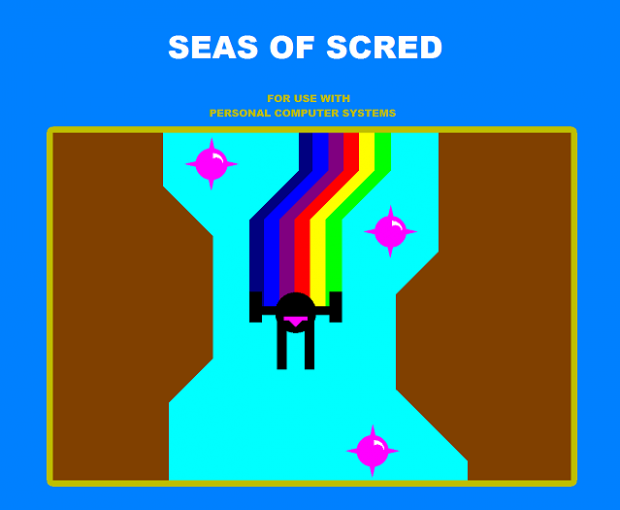 Release!
Seas of Scred has been released on Itch.io, an up and coming games distribution platform. It is currently available for $3, though this price will rise with further updates.
The game comes with a PDF of a playguide, which I'm very pleased with.

The game came up quite well, and shipped with a number of spritesets, including: EGA, C64, Monogreen and two from the awesome CNIAngel. Four submarines are included, with three being accessible from start - each has its own playstyle and requires different strategies.
Also, it has Crabbens, and you can't not want Crabbens.
How do I get it?
You can use the dooblydoo thing below to pick up a copy:
How does it look?
Pretty damn good, that's how.