Dear gamers,
we thought you'd love to know, that Schein is currently 50% off on Steam - and it's not even Christmas anymore! Is that awesome, or what?
Oh and have you been on Rock, Paper, Shotgun lately? We have taken over part of the page. We just love seeing Schein up there with those other cool games in the Indie Syndicate!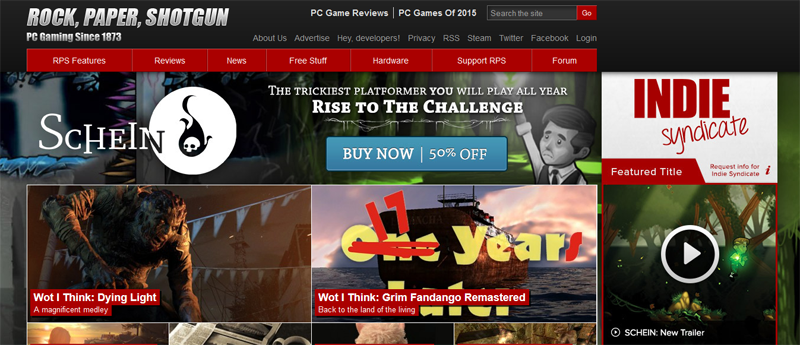 In both of these campaigns we are being supported by our new marketing and distribution partner, Meridian4. We're excited to find out what other amazing things will come of this cooperation!
Greetings from the Schein Team