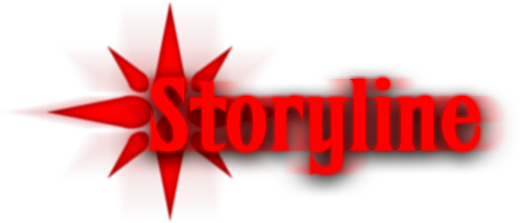 The intention is to be a fusion of the strangeness of 70's era Argento films with the suspense and human element of 50's/60's era Hitchcock. The game's length will reflect this, running a similar length to a feature film.
On Monday, November 21st, in the early hours of the morning, the county sheriffs received an emergency call from the Scarlatta Orphans Institute. After first responders failed to return, county police swarmed the area. What they found was the aftermath of the most brutal mass killing in the history of Pennsylvania.
The game starts on November 18th, 1932. You are 13 year old Jillian Rose, recently orphaned after an accident claimed the lives of both your parents. Tonight you arrive at the Scarlatta Institute. An academics focused orphanage established inside a renovated mansion with the purpose of giving orphans their best chance in life. It's a new chapter, a brand new start, or so you thought.
Memorizing the environment is key. Though the central focus is the story, danger is everywhere, and you may find that it is easy to get yourself cornered.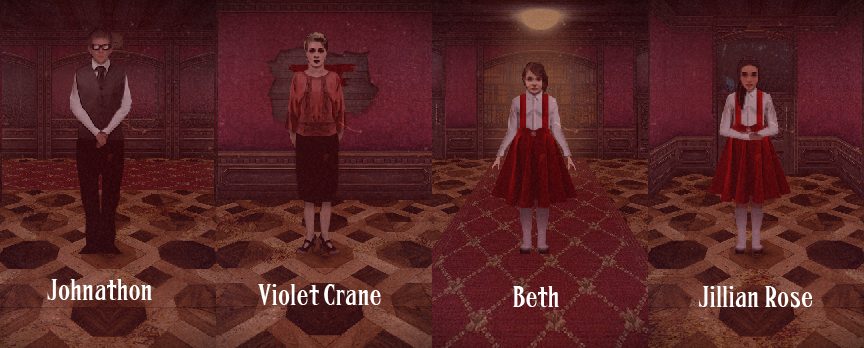 (From Left to Right)

-Johnathon;
The keeper of the estate, and the institute's receptionist. Has an extremely dry personality,
and although he is an art buff, he speaks with an astonishing lack of passion in his voice.

-Violet Crane;
The head mistress of the institute after the passing of it's founder, Darren Kristy.

-Beth;
One of the youngest at the institute, quiet and reserved. Is a member of Jennifer's occult club. Beth is one of the unfortunate girls who was left with no knowledge of her name or her past. She was given the name Beth.

-Jillian Rose;
The protagonist. Recently lost her parents in a horrific accident, as such has become somewhat introverted. Gets roped into Jennifer's occult club after making friends with her and other members.

-Jennifer Grant (Not Pictured);
Has been at the institute the longest out of the central characters. Has a deep passion for the occult, wants
to contact the spirit of the institute's namesake.

-Shay Harvey (Not Pictured);
The same age as Beth, sticks to Jennifer like glue. Unlike Beth, she is very talkative and enthusiastic, she adores Jennifer's geeky love for the occult.

-Regan Calvetti (Not Pictured);
The oldest of the group, being fifteen years of age. Bossy, standoffish, she muscled her way into the group, not having any other friends at the institute. Constantly picks on the younger girls, and is very controlling because she thinks its the only way to keep friends.

-Darren Kristy (Not Pictured);
The founder of the Scarlatta Institute, passed away in 1928.

-Stella Scarlatta (Not Pictured);
The previous owner of the manor, a young singer known locally as The Virgin Siren. Was brutally murdered by an unknown attacker who was never caught.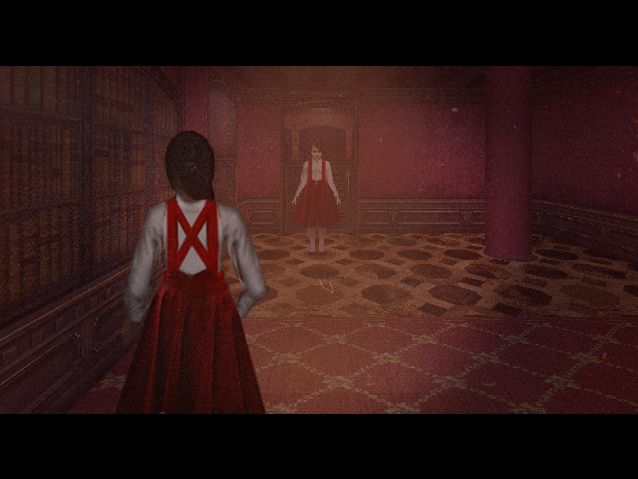 Scarlet Star is planned for release sometime in 2019