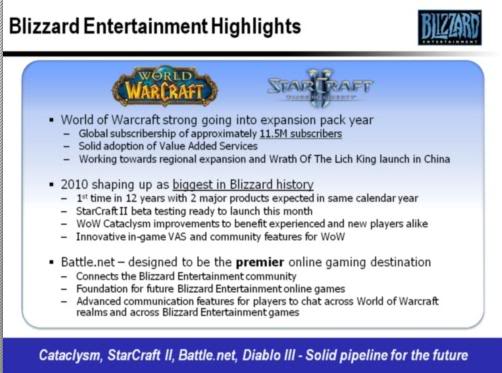 For months, StarCraft fans have patiently waited for the beginning of the beta. In spite of Blizzard intending to start the beta testing process for a very long time, it`s start has experienced continuous delays even after Blizzard had a firm time window for it. Over time, fans have grown increasingly weary and tired of the "final stretch", but nevertheless maintained hope.
Now their hopes have finally been fulfilled. During the Activision Blizzard Investor Conference Call on February 10th, which was streamed over the Internet, Blizzard co-founder and president Mike Morhaime announced that the StarCraft II beta testing process would begin later this month. He also said that the StarCraft II is aimed to be released mid-2010 and that the StarCraft II beta will also serve as a platform for testing the new Battle.net
Just as a reminder, the beta will first start in the North America region along with Australia and New Zealand first. This will be followed by Asia and then Europe. It is currently known if the North America phase also includes countries in South and Central America.