It's been a long time since I've seen a GCW map or a rebels map. Currently I'm working on Jedha(Afghanistan of Star Wars), a map that should've created by others by now. I've canceled my Naboo map due to some technical difficulties to work on this one at the moment. So far I've made this. Resembles the movie scene a lot, doesn't it? Of course the picture was taken in zero editor so it isn't as good or alive as it is in gameplay, now there are a few more bits to add more details to, then I'll upload it pretty soon...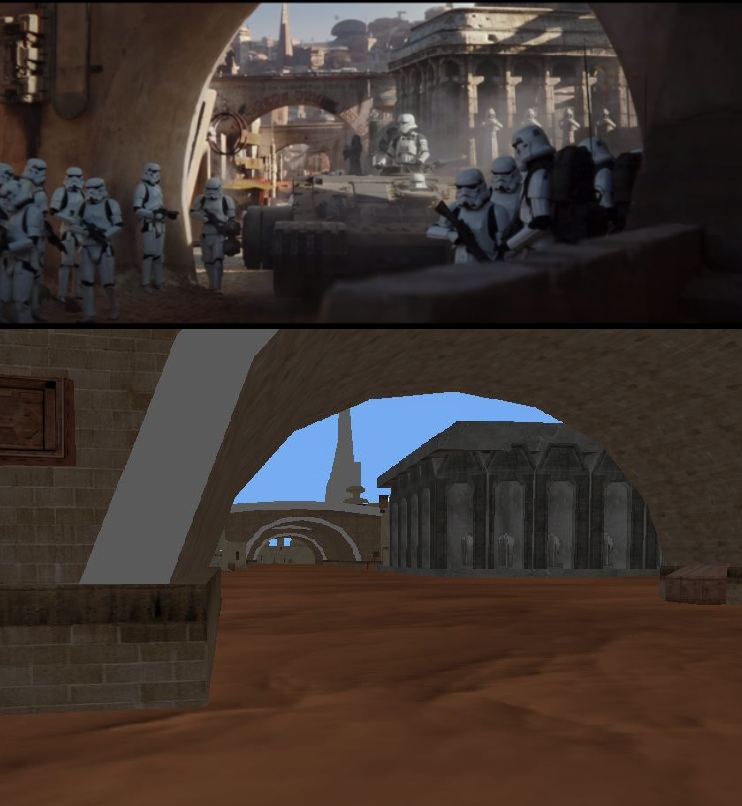 Since I'm new to modding, I need help and directions. If you are happy to contribute or join, please PM me.
After this I'll work on a Kessel map. Episode one of Star Wars Rebels.