Platinum Arts Sandbox Free 3D Game Maker is an open source game design program for kids and adults. Through the ingame and cooperative editing and focus on ease of use the program is easy enough for kids to use but powerful enough for full game projects. Sandbox includes Save The Princess Gameplay, an RPG Maker, a Sidescoller maker, a Movie Maker aka Machinima, Save The Banana Base Capture, and more! Sandbox is already being used in many schools and colleges throughout the world and included in game design contests. For more information check out our homepage at SandboxGameMaker.com
We now have a facebook page, facebook group, myspace page and a twitter page! To be kept up to date don't forget to sign up for our newsletter! Come chat with us and show us your Sandbox creations in our forum! Also we have a youtube page with some awesome videos such as our TUTORIAL VIDEO!
Consider Helping Us: THANK YOU EVERYONE WHO HAS VOTED FOR US!!!!
We're in the Top 100 For Mod/Game of the year and please consider voting for us because if we win we'll be able to have even more competitions and prizes and perhaps even some free community goodies! Please click the link below for more information!
Moddb.com


$150 Steam Game Contest:
We are having a contest where you can win up to $150 in free steam games and other prizes! For information please check here!
Platinum Arts Sandbox Free 3D Game Maker Release: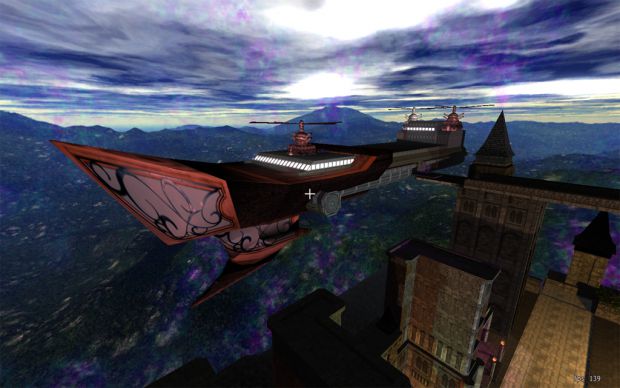 Sandbox 2.5 Changelog
Overall:
Updated Launcher for Windows and Linux (wxwidgets 2.8.10) thanks to Zkat from VirtualDarkArts.com
Many major bug fixes and optimizations
The Masterserver will be up and running soon. It is now fixed and working thanks to Quin from bloodfrontier.com
Many new models thanks to Vickie Eagle including an Airship!
New GUI Themes Thanks To Chaze007 (select them in options)
Sidescroller Gametype:
New Jungle Map by Nieb
Item Box Model by Hirato, now capable of ejecting items
New Dynamic Camera that can be adjusted
Projectile & Powerup Updates Including a Lavarock projectile by Daniel_san
Here is the Preview Video that is already improved in 2.5!
RPG Gametype:
Savegames
Minimap /testminimap 1 to turn on.
Spells include - Fireball, light, invisibility, Frost, Speed and more.
/testproj creates a random projectile and shows you the value so it can be repeated. Try /loop i 50 testproj to shoot 50 projectiles at once! Here it is /testproj in action (note adblock has to be off):
MovieCube Preview Version:
Create your own Machinima movies in Sandbox! For more information on the commands please see our section on our wiki:
Sandboxgamemaker.com
We'll have a movie out of this soon :D MovieCube is a very powerful tool that lets you create scripts for models to follow. Press TAB to access the menu when in MovieCube Mode! Check out this video by a GoBologna, a High School student who is demonstrating scripted waypoint paths he created with only a few minutes of tinkering.
There are a ton more updates and changes so be sure to grab this version of Sandbox! Thanks and for your interest! Take care.
-mike
SandboxGameMaker.com