The Past
We've been crafting this game for over half a year now and it's starting to look pretty damn good!






---
The Present
Now we've got three minigames: treasure hunting game Booty Shore Looters; survive at sea against a monstrous cephalopod/fish/thing and mischievous rival ships in Avast Kraken. And a card game Scallywag Cards, in which you aim to conquer and pillage all your enemy cards.. arr!
Booty Shore Looters
Who loots the most treasure, wins. There's some decent power-ups, like the map, which let's you see the treasure down below your feet.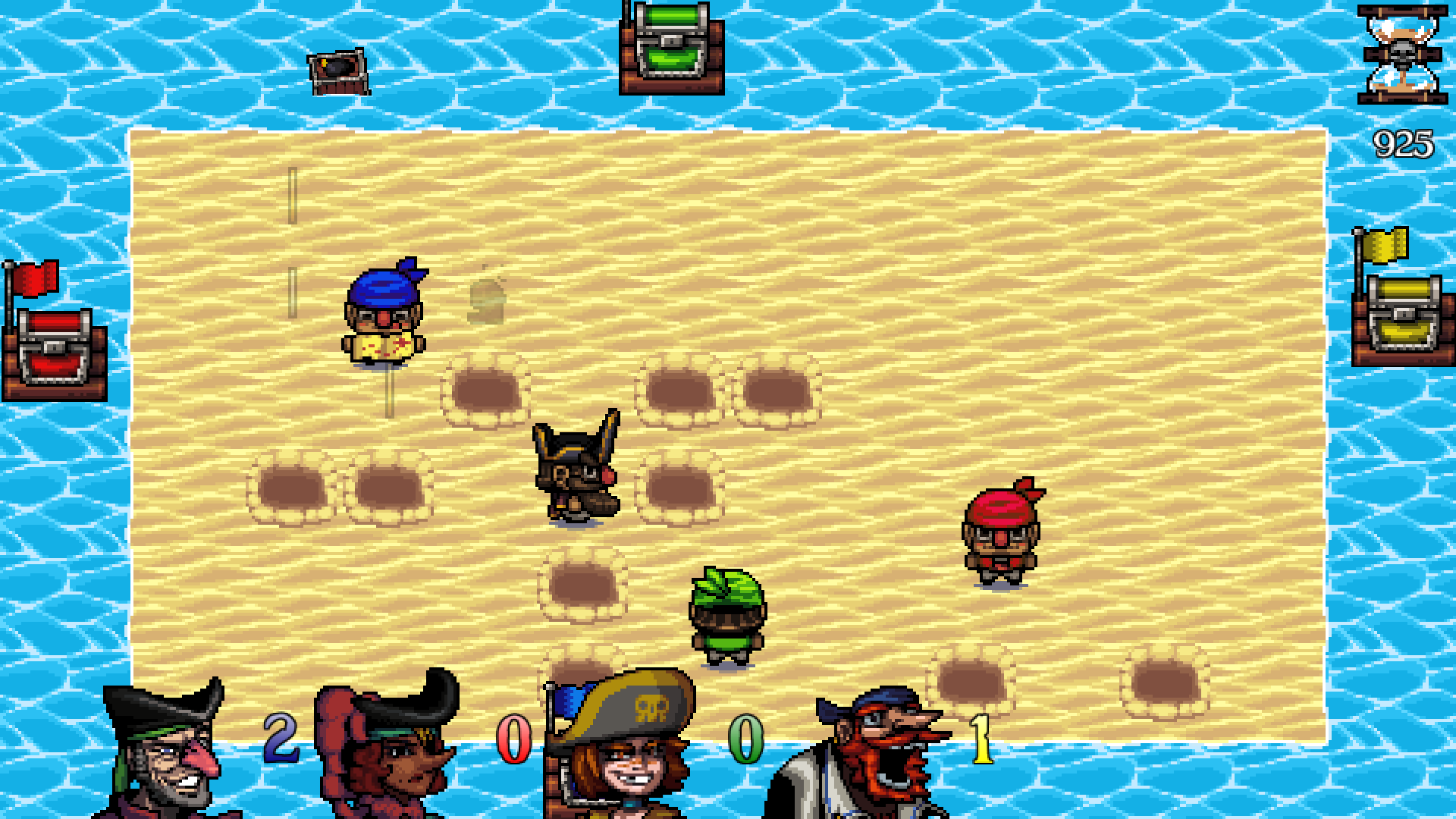 Avast Kraken
Who survives longest, will be the winner, but the only real victor is the Kraken. Bonus items include: extra crew-members and barrels of gunpowder, which is needed for the broadside.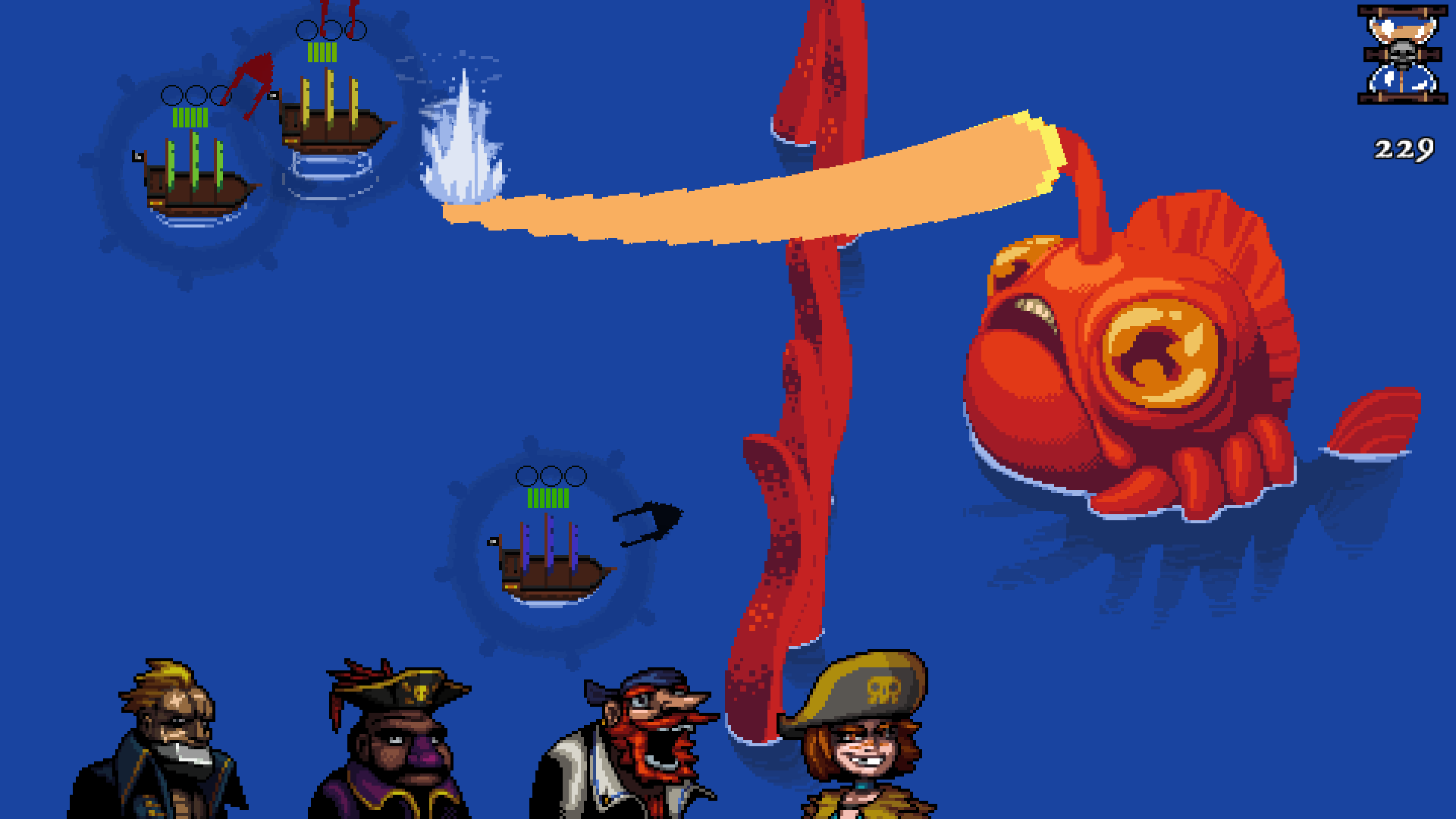 Scallywag Cards
In this here card game you form your hand out of all kinds of grimy scallywaggers and other weird fellows. Then try as you might to conquer enemy cards and defend your own. Who has most cards at the end of the game, shall be the victor. Cards have all manner of special abilities to make them special.

---
The Future
The game is going to keep on evolving, we've got at least three more minigames planned for the full release (more about those late, but suffice to say they are going to be awesome), grand cup mode, more customization options, etc. etc. But more importantly, we are going to be releasing some stuff to the public. First, closed beta test, so we can get that valuable feedback from players, so be sure to keep a lookout for that and then, a demo. I'm thinking the demo would have one full mini game to give you players a nice taste of the game.