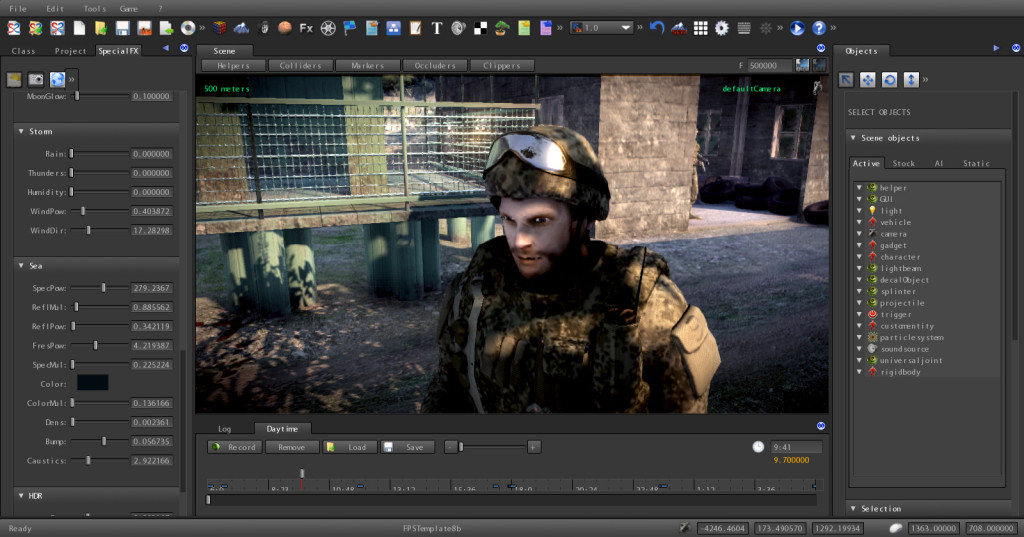 Hi guys,we are proud to announce that the new S2ENGINE HD 1.4.0 update has been finally released!
After several months of hard work we have been able to implement almost all we have scheduled :).
We think this version represents a big evolution from the previous one: more stable, more tools, more control over your projects and assets, more effects, better graphics quality.
Following are Major changes from previous version:
Project Managing.
New assets inspector.
Texture viewer.
Script viewer with the possibility to launch external editor from the S2Engine hd Editor.
Vegetation Layer editor.
Fonts Viewer/editor.
Possibility to import/export assets and entire scenes from a project to another in few clicks.
Realtime Local Reflections as screen space post processing effect.
Greatly improved Ambient Occlusion post processing effect.
Local cube lighting using light probes and cubemap filtering for diffuse and specular reflections.
A new special system for rendering cubemap reflections in realtime.
Screen Space Global illumination.
Improved Model editor.
Improved sea shader
Fixed Decal splatting
Minor bugs fix
If you want to try the engine please go to the s2powered.com blog and click on TRY NOW.
Enjoy this new version and stay tuned!