Hello, Eric again, coming back to you with some more Dad Quest enemy lore. Pigeons have been a staple of Dad Quest since the very beginning of development. In fact, I made the pigeon art even before the game's initial conception! Back in the day when I was learning Flash, I made a little game called Bird God in which you clicked to spawn pigeons until the game lagged. You can still find it on itch.io.
I thought these birds had a lot of charm, so when prototyping the early combat system, I figured I'd bring them into Dad Quest as a sort of living punching bag. They've been in the game ever since.
The Pigeon Family is one with a long history of violence and oppression. For decades, the pigeons have fought for their right to live amongst humans. Tired of being killed and treated as lesser, a group of pigeons in Mountain City have banded together to form the Pigeon Mafia, a rebellious organization that promises protection for fellow pigeons in exchange for a life of servitude. The Mafia's violence has stirred controversy amongst the pigeons, scattering defectors across the mainland.

The common pigeon is harmless, living a nonviolent life of hopping about and eating gravel. They are often hunted or farmed by humans for this gravel, as it's used as currency.

The brute of the family, the giant pigeon is over twice as large as the average bird. These are very dangerous foes, able to easily overwhelm a human and tear them apart. Their gigantism also alters their brain, leading to violent tendencies; they will often attack humans on sight to protect their kin. They will jump up and down as they approach, manically flapping their wings to intimidate. They then stab with their beak and talons to deal damage. The Pigeon Mafia seeks to employ Giant Pigeons and use their strength as a weapon.

Pigeon Wizards are high ranking members of the Pigeon Mafia who possess powerful magical abilities. They have been known to launch surprise attacks on humans by trapping them and spawning pigeons to attack. Their other abilities are unknown, but they should not be trifled with, despite how silly they look. Rumors say they've been trying to resurrect what they call the "Pigeon Lord" to spearhead their plan for world domination.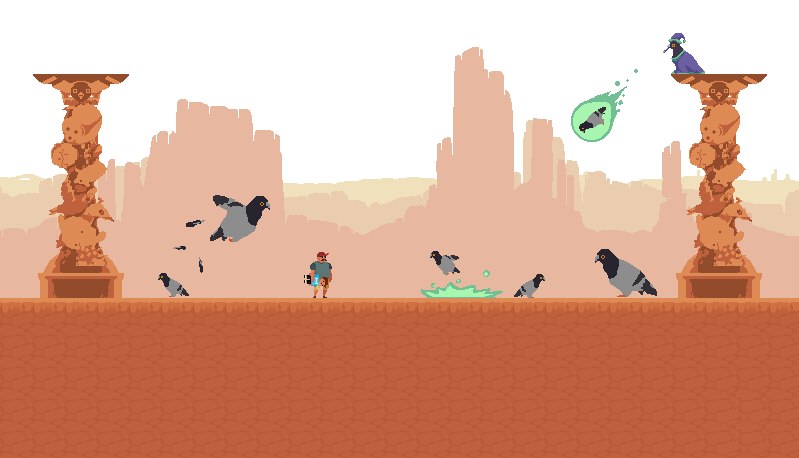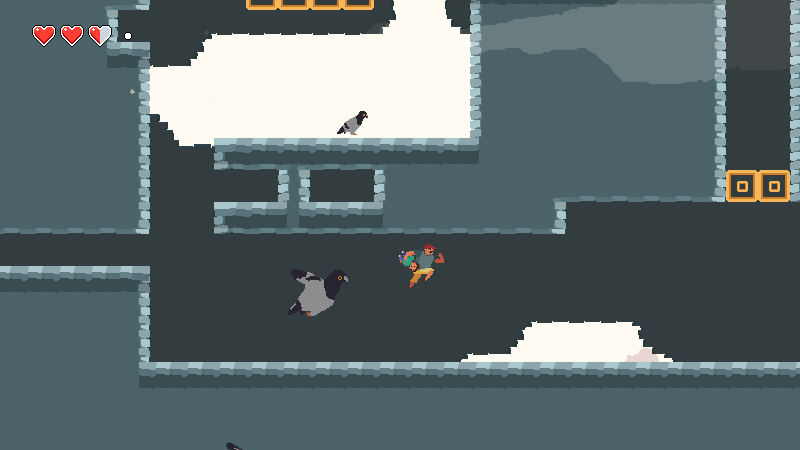 Be sure to check the game out on Steam and add it to your Wishlist: Link