Rush Rover Early Access contining update on steam!.And weeklong deal discount is coming now!There will be more content coming soon!
Update build 1590142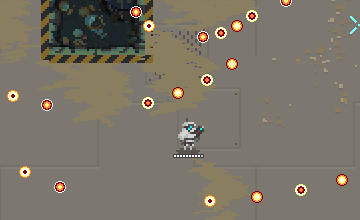 1.Two new devices added.Void Grenade:generate a blackhole to imprison enemy and their bullets.Blast wave:Launch a blast wave forward to attack the enemy and clear the bullets from the enemy.
2.Corrected some english description.
3.The booster now can be used on game start.Upgrade it will reduce it's cooltime.
4.Add 4th level of dooge challenge.Now you can take dodge challenge in different difficulty.The leaderboard of dodge will be cleared.
5.Thanks for early access players' supports.There is a special achievement for you.And there will be a monument for you in the game,or you will be a pioneer to leave some valuable legacy for other players in the game.
6.Enable Steam cloud.
Update build 1575295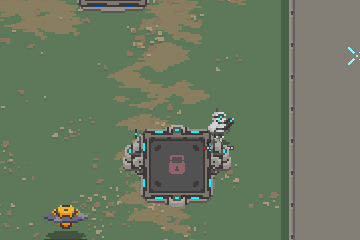 1.Add a new enemy.
2.Add a new item Mender.It will repair the armor when you catching the core piece.
3.Now the enemies out of the view will be shown as a tag around the view edge to help player know where they are.
4.Lightning Barrier rebound bullets from enemy will bounce back to the enemy with 3 multiple damage.
5.All bullets and enemies will be destroy when bossed dead.
6.Fix the bug about can't get the Dodge Master Achievement.
Update Build 1533798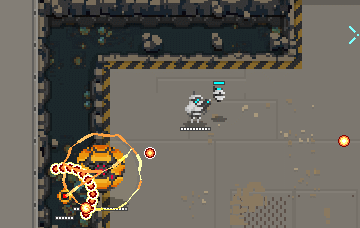 1.New boss added.Added a new enemy.
2.Modify the game difficulty of the 4-5 level area.Slow down the enemy support landing speed.
3.Retrivable bot will possiblely appear in 3 level area .
4.Increased Missile and Blot's damage.
5.Modify the boss random generation event, Bosses appearances more average, each game will have different boss for challenge.
Update Build 1526635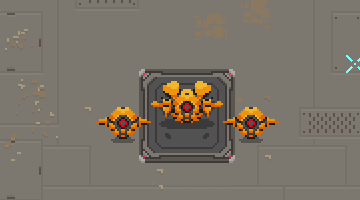 1.Add a new Boss.
2.Fix the bug of gamepad control in the setting menu and arcade menu.
3.Now the boosting and launching control response more timely.
4.Disable steam cloud.Steam cloud requires more testing.