Greetings again from here at Reject Force Entertainment! We are hard at work and have recently released our newest update to Run on the Bank – True Rich, a desert badland filled with fearsome foes whose aim is Babblington's wealth!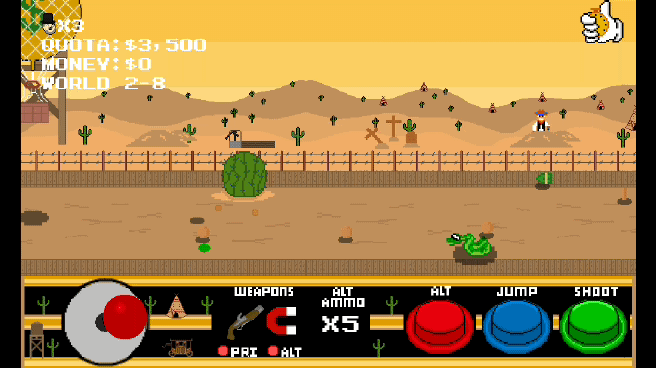 A mysterious presence seems to be following Babblington as he searches for his money... and water, only to find a desert riddled with bottles of soda... but this soda has some explosive flavor to it, so maybe you should ask for a glass of water instead.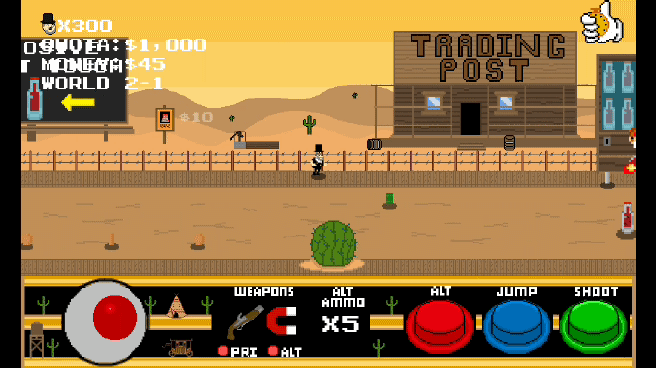 Fight and collect your money back and prepare yourself for the seltzer slinging soda synthoid – Gulptron!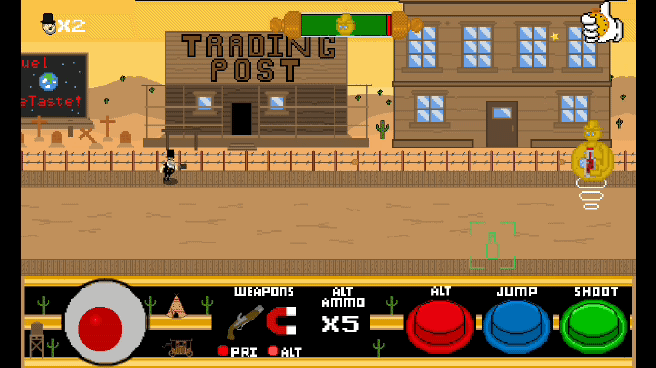 Stay tuned to the next update, where things are going to be a bit wetter!