If you haven't heard about it already, Chevy Ray Johnston, the creator of FlashPunk and developer of Skull Pogo has created an interesting website that invites game designers to post their paper notes from game projects of their past.
Inspired by this I went in search of many of my old design documents I had written while I didn't pay attention in college... and realized I had a stack of them for Small Galaxy.
If you can believe it, my concept for the first Small Galaxy game is nearly 5 years old! It started out as a CCG (customizable card game) Board game hybrid... so those ideas are definitely present in Greedy Station.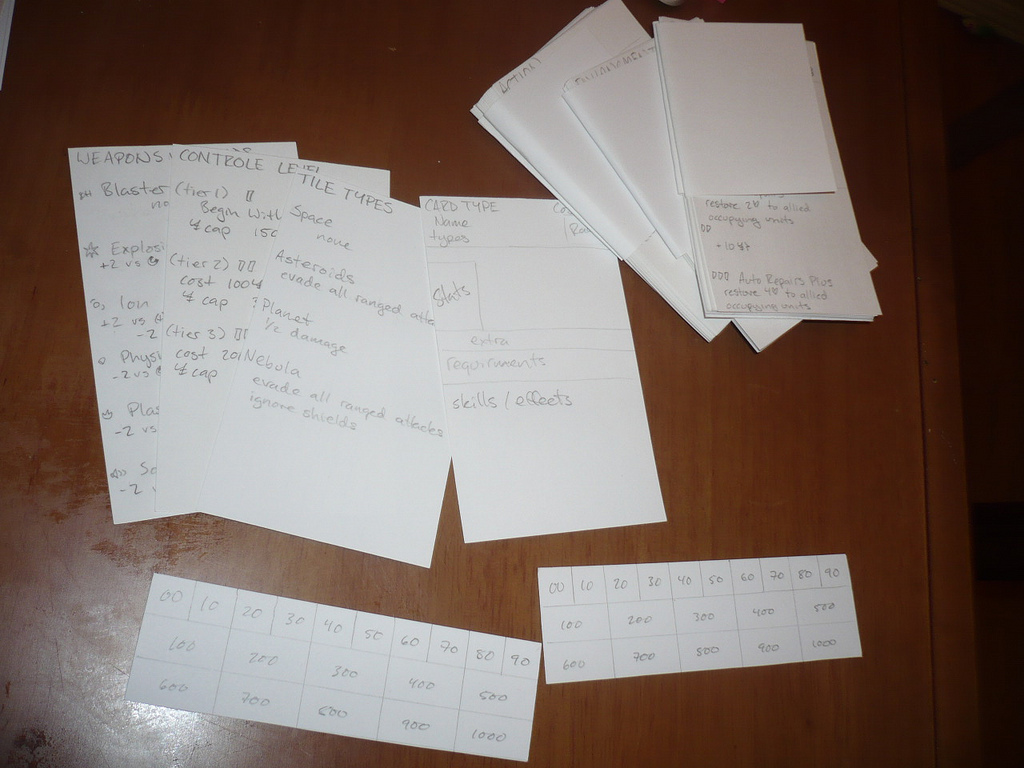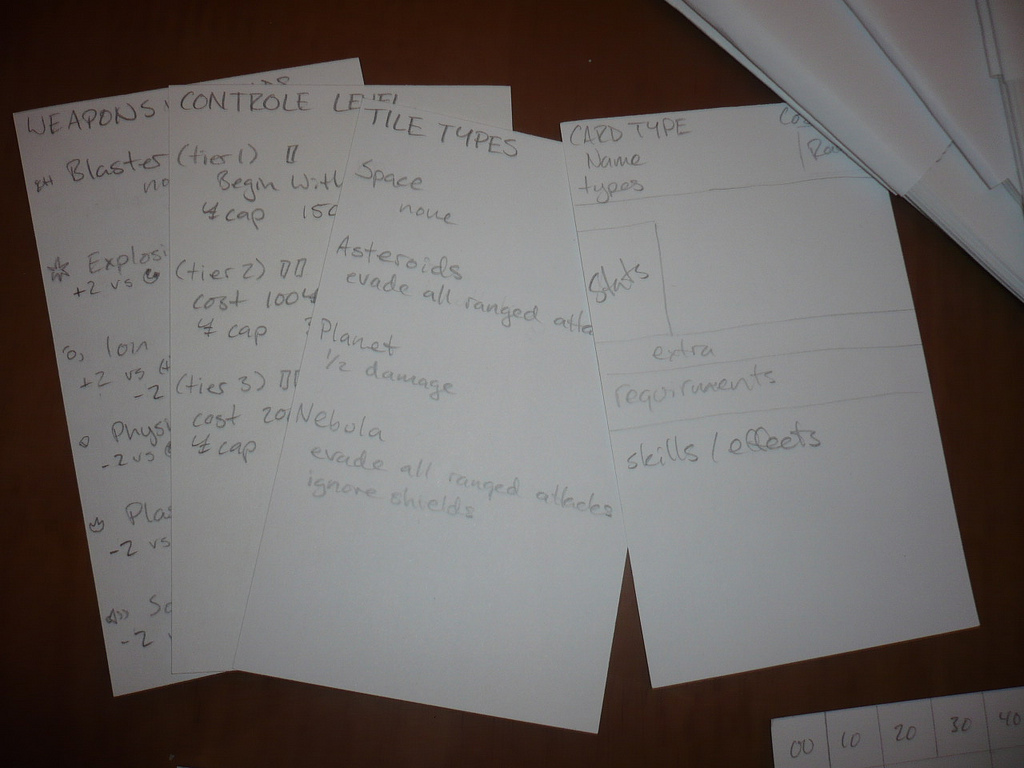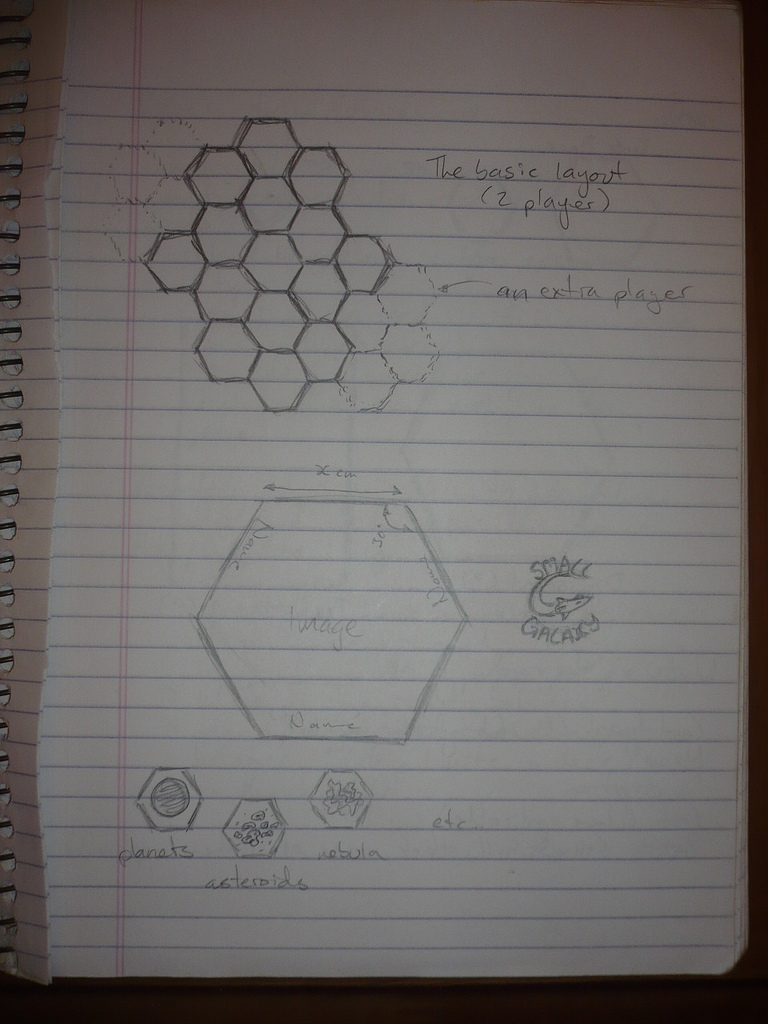 these are some images of the prototype cards and concepts for the board.
for the prototype I used pieces from another board game (memoir 44) to play test the game.
After completing that concept the idea evolved to be a top down adventure shooter... something I do plan to return to when I am done with Station and the other projects I am working on presently. It was actually through the process of making that adventure game that I decided to switch focus and create station. My inexperience in creating level editors and managing resources (the Xbox360 is powerful, but you have to know how to harness it) led to a great deal of issues during it's development, but I was able to take that learning and apply it to Greedy Station's development fairly quickly (as I was able to build the beginnings of what I am currently calling the Small Galaxy Engine from its pieces).
But Greedy Station at that point was rather different than it is now...
In fact, going over some of those early concepts, I think I may have found a missing element that will help balance the three pillars (Exploit, Expand, and Explore). Early on, the game had a much greater focus on keeping the station's crew happy and managing the planets opinions of you. If you did things that benefited the planets, they might offer some support through new crew members and even additional forms of trade.
While the fully fleshed out version of those ideas might not be something I can implement (the ideas were quite involved), the principle element that helped tie the planets you were exploring and the station you were expanding that worked to balance how you go about gathering the resources from the galaxy is something that has been missing in the current implementation of the game.
Also, from the poll results it seems like there is a desire for more involvement from the Galaxy itself as well as more aspects to managing the station. Both of these things are present in these early ideas that had been abandoned.
I am still not able to devote much time at all to this project at the moment (I am currently working on two fairly large projects as lead artist, and they are both taking up almost all of my time), but I have not forgotten about it, or abandoned it in the least.
I hope that in the next few months, as work on my current projects starts to wrap up (hopefully), I will be able to once again dig back into this project. If you want to take a look at one of the projects I am currently working on, head over to the TIGSource Forums : here.
Thanks for your support.
-fidgetwidget