Look this petition is for to mod a great game (maybe the set of games as they all use the same or similar engine). There is still a small active community but with no moding tools it is going to die.. the game as i said is Star Wars rogue squadron 3d, i know it is an old game but its a great one... LukA_YJK who is on moddb stated this petition months ago, maybe even a year ago by now and only 242 people signed it.. So please do..
How would you feel if you could not mod or get mods for your most loved games like c&c red alert 2 or c&c3, cod4, gta sa etc... it would be pretty crap, LukA_YJK spent ages making small mods for the game to help unlock stuff and add ships to missions but it is a dead end... the game is an enigm and tools from lucasarts are NEEDED!...
I my self have spent ages trying to get people to sign the petition, i set up a youtube (https://www.youtube.com/user/TheAirborneRogue ) every video linked to the petition.. i have asked people, i have tortured every game site on youtube to make videos for the petition or add links to there videos, only one did, others said no the fans wont listen and one blocked me... (the irategamer...) for about 80 people to sign due to me.
so if you have 5 seconds some time please sign the petition at Petitiononline.com
even if you have not played the game please sign it.
if your like me and had it on the pc or n64 please support the rogue leader mod Moddb.com and the moddb site Moddb.com
Thanks for reading and please sign the petition.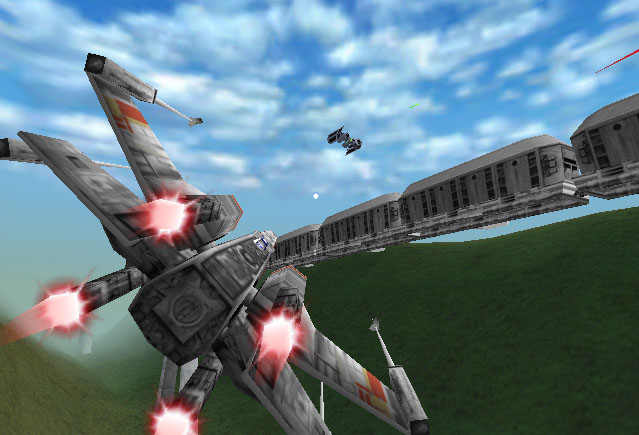 ALL GAMES SHOULD HAVE MODING TOOLS, SO WE CAN EXPAND AND IMPROVE THEM....