Update released following several bug reports - hopefully this will address issues people have had with trying to use xpadder and joy2key with the game!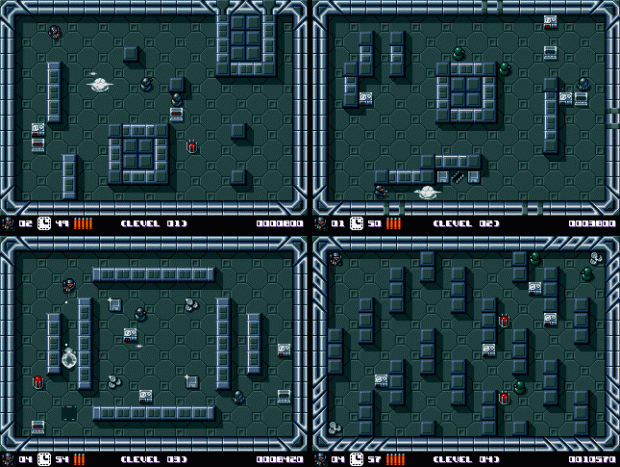 Improved joypad support and fixed a bug that prevented joy2key and xpadder working with the game (whoops). Improved the .ini file system so that selected control config is automatically saved, and hiscore is recorded even if you quit mid-game. Also, reworked the tutorial code so that you can only not skip the intro on your very first play of the game (again this is saved in the .ini file). Fixed the windowed mode so that the game window can be hidden (previously it always stayed on top). Tweaked level 25 so that spawners don't appear in difficult to reach locations.
Control method is selected at title screen by pressing J. Default is keys (so xpadder users, etc. can now play the game). JOYA uses the POV hat for movement, JOYB uses x/y axis. Fire, strafe and pause buttons can be reassigned in the ini file after loading the game for the first time.