"A festive village where holiday fun lasts year-round. Have another hot cup of Christmas spirit! Mmmm... Time to Jingle!"
Back in September of this year, AQT and I decided to remaster and reimagine Dann Boeing's classic Battlefront II map, Christmas in Jinglin' Town.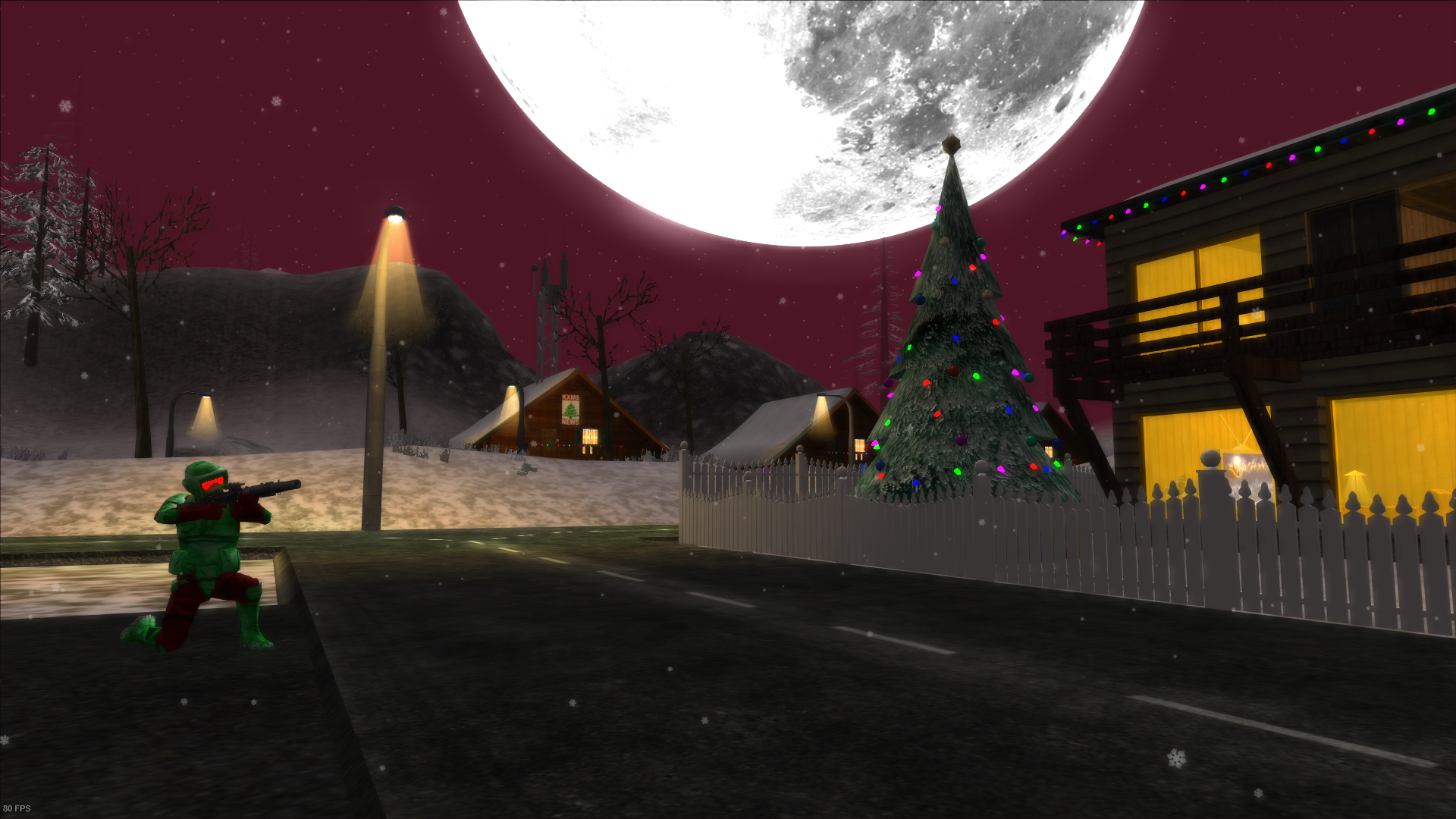 We absolutely adore the original map and wanted to fix all the major (and most minor) bugs, revitalize it with upgraded visuals, proper audio design, more music tracks, and more.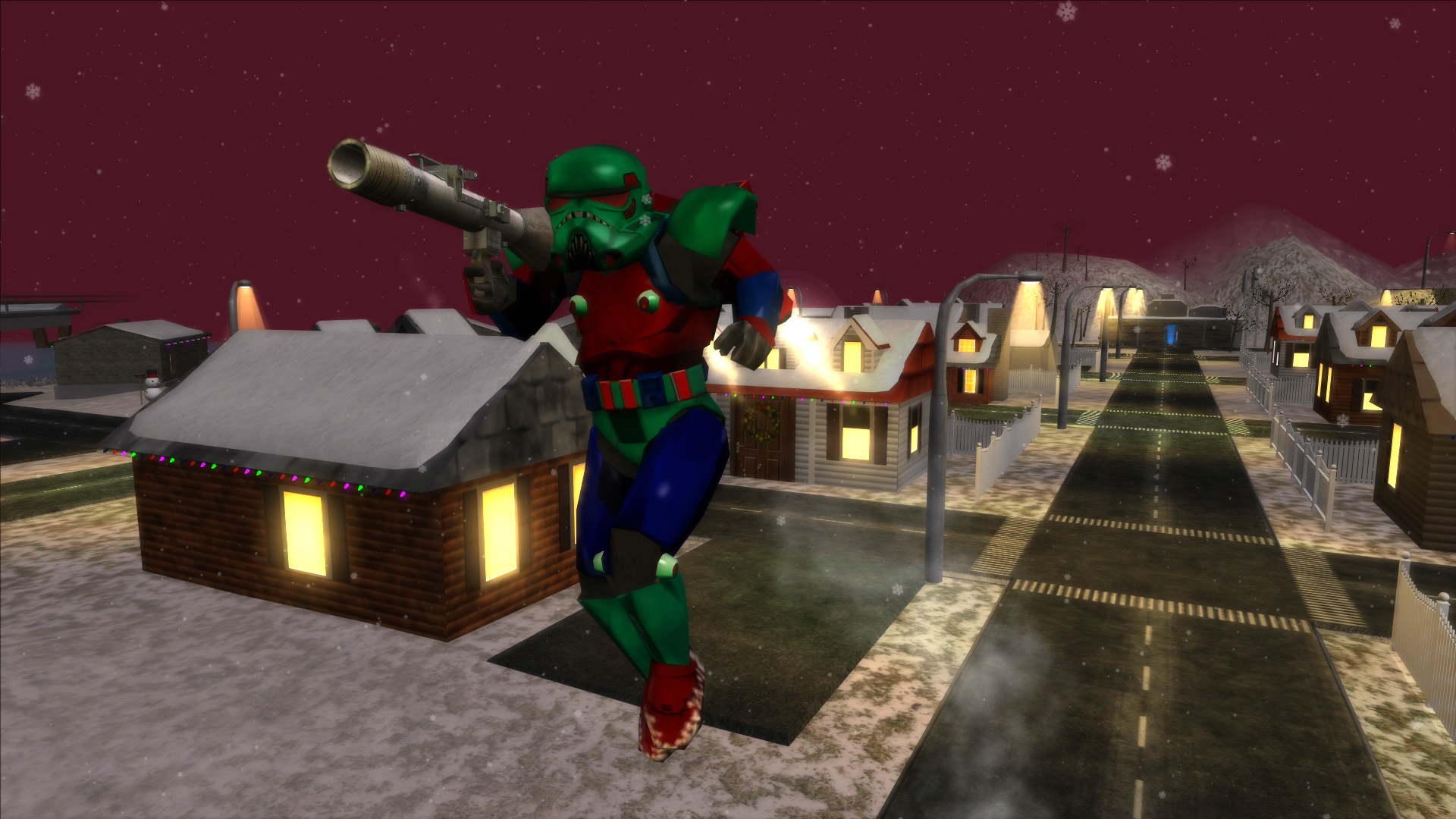 Originally this project was just going to be a remaster, but we came up with a scenario for a big Christmas-themed Campaign, and that has come to fruition to its fullest extent. The Campaign, titled A Christmas Tale, puts you in a unique position where you must help a drunken Santa save Christmas.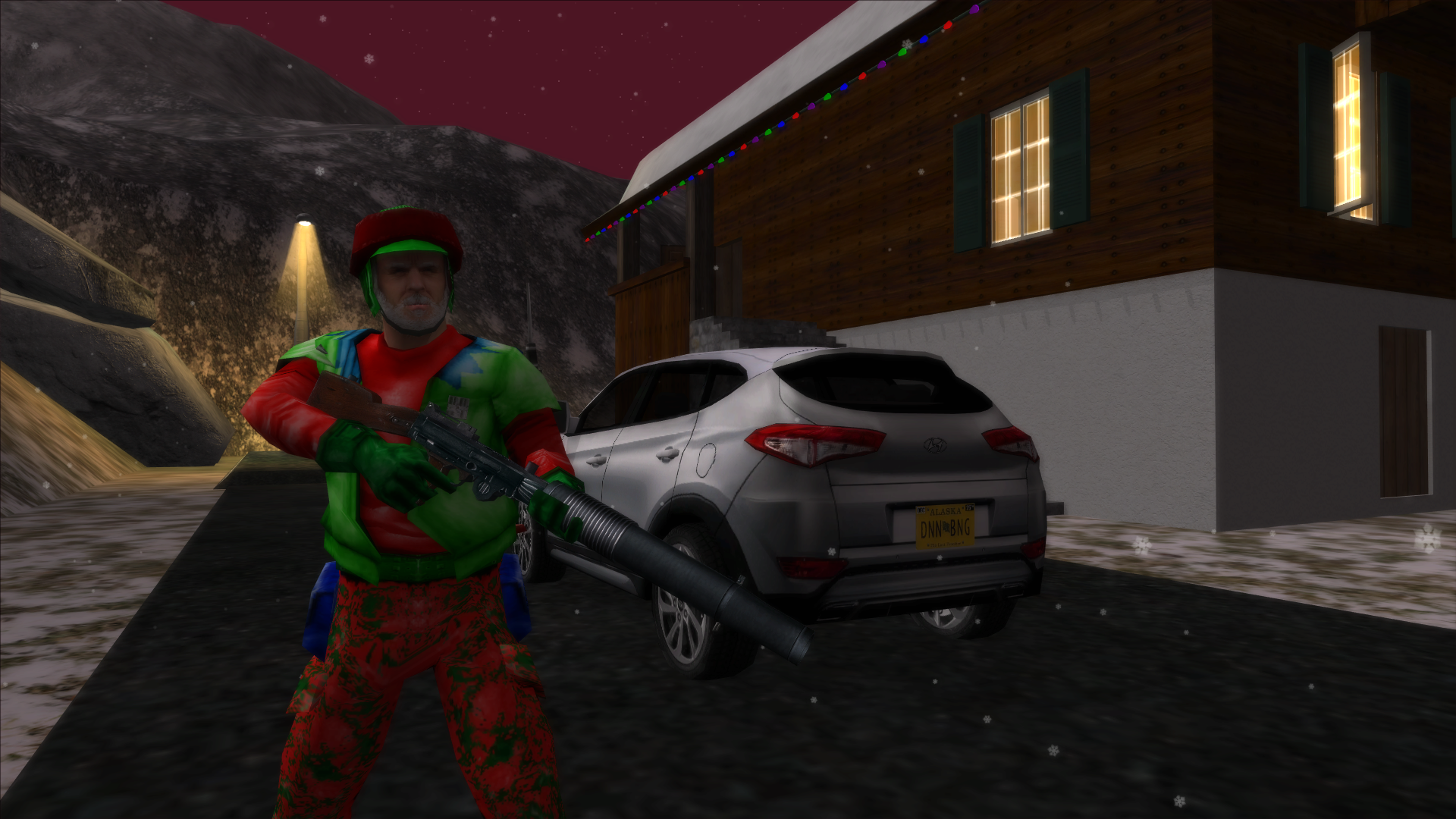 It features colorful, fully-voiced characters, really exciting setpieces, and a whole lot of Christmas cheer.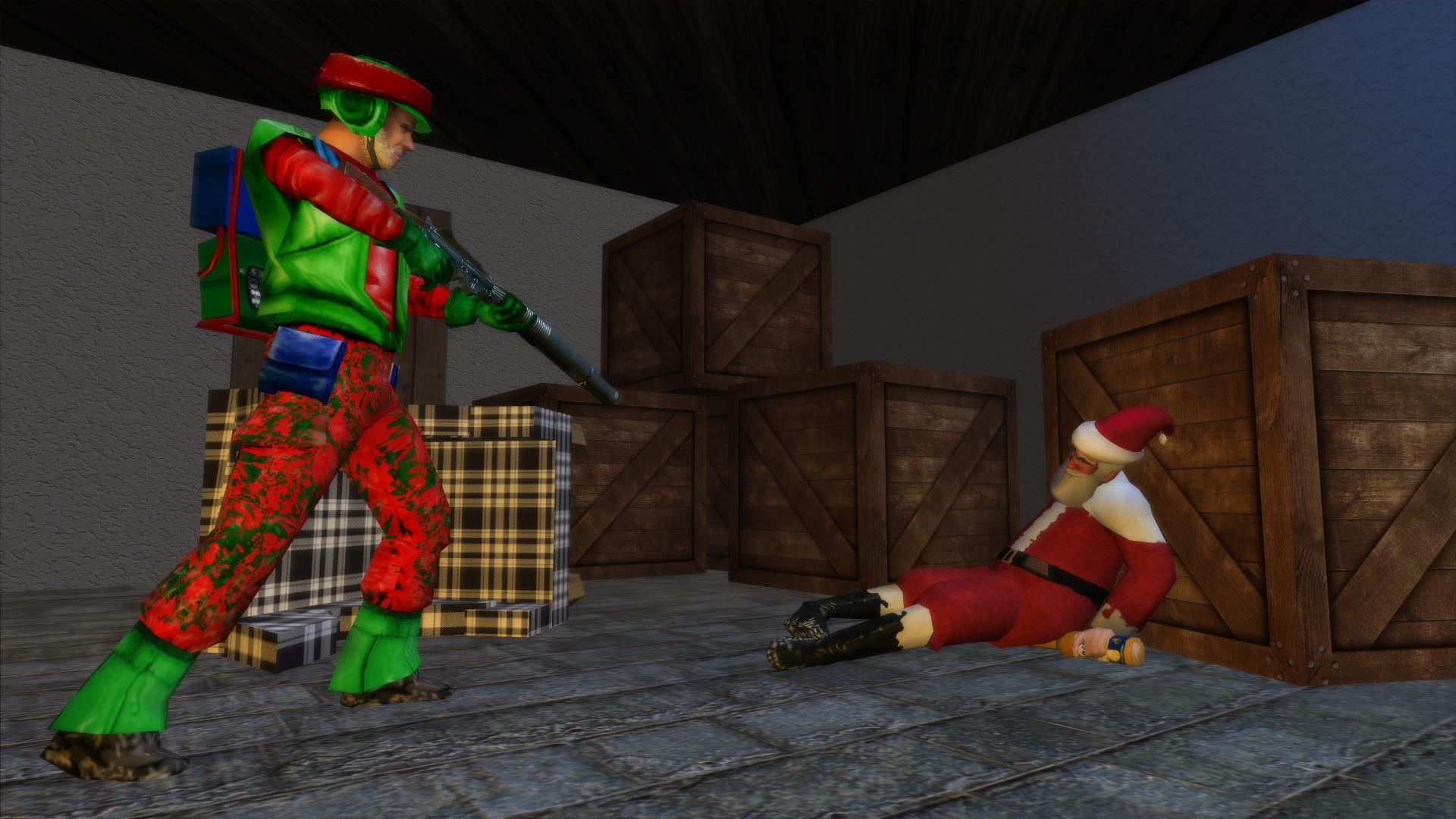 Of course we didn't skimp out on the other game modes. Also featured is Jinglin' Conquest, Snowball Fight (Hunt), Kidnap the Baby (1-Flag CTF), and Capture the Flag (2-Flag CTF).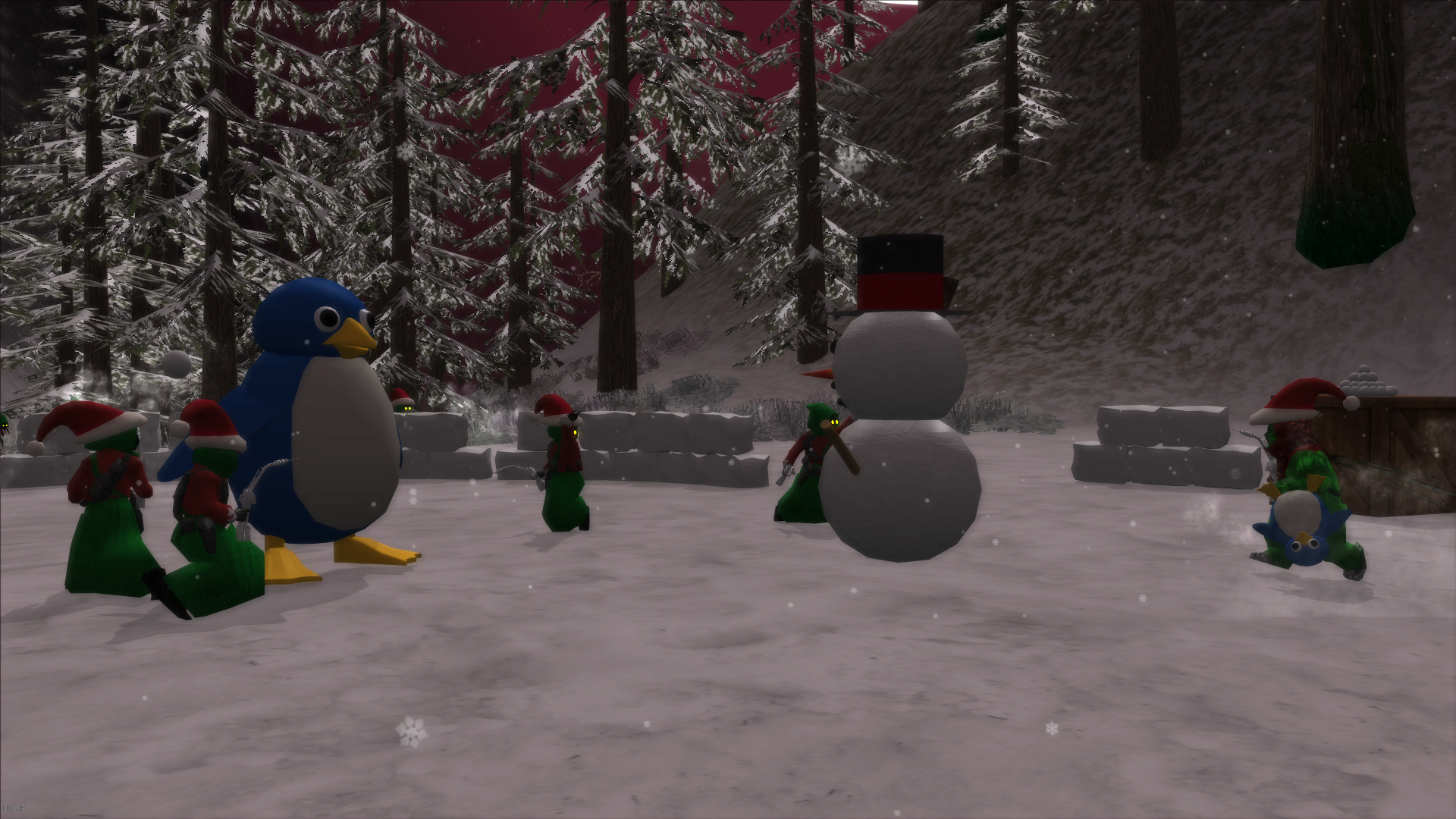 We've put a ton of work into this project – especially the Campaign – and we hope you'll enjoy it as much as we've loved making it!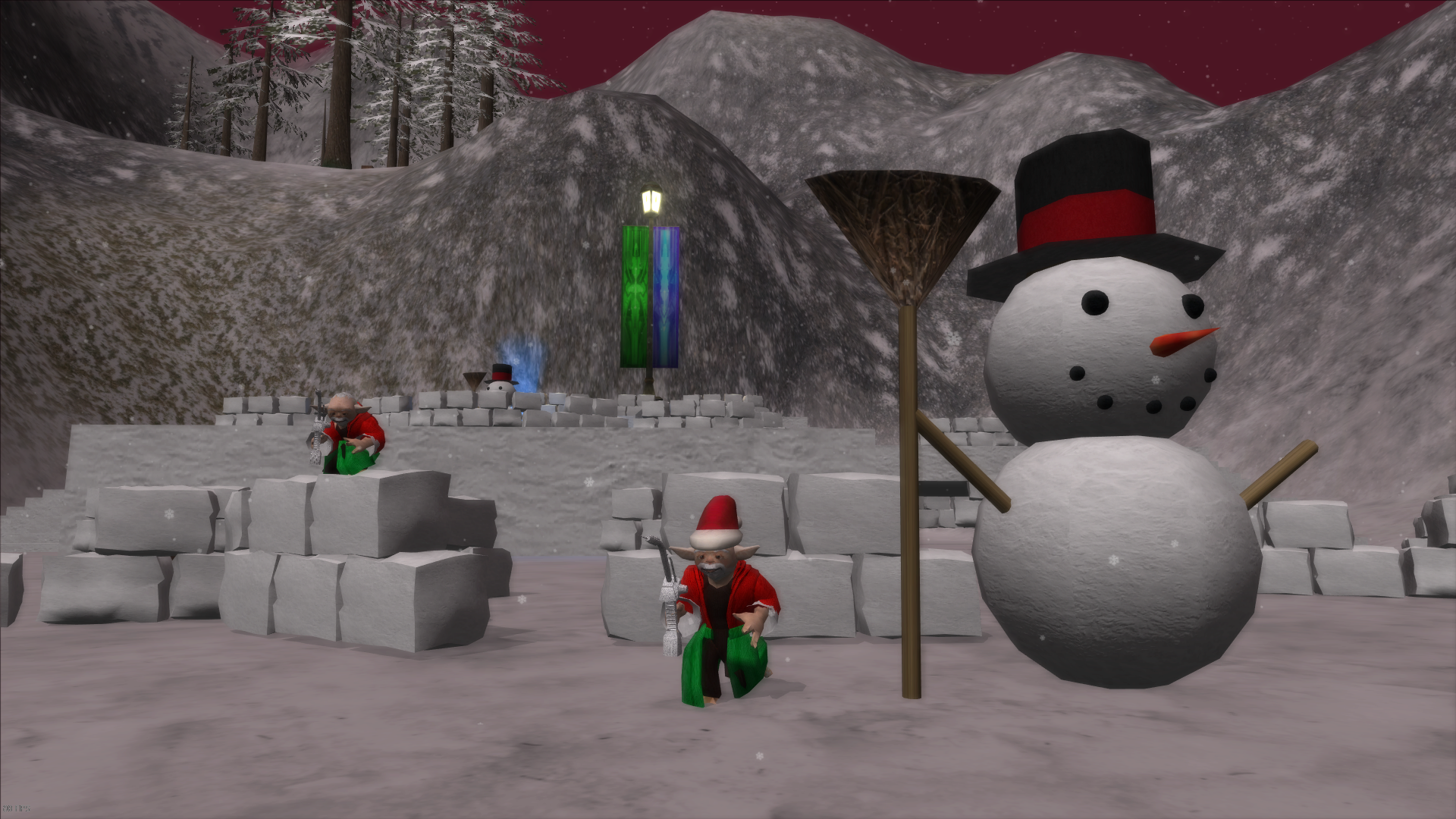 Playing Return to Jinglin' Town is easy: simply download the self-extracting archive to your game's addon folder and extract it!
Oh, and be sure to have a very Merry Christmas!
---