The Galactic Alliance Military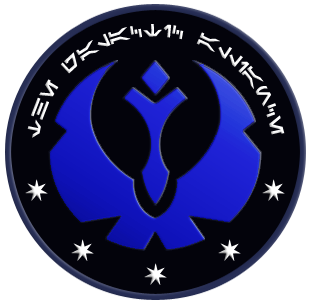 ---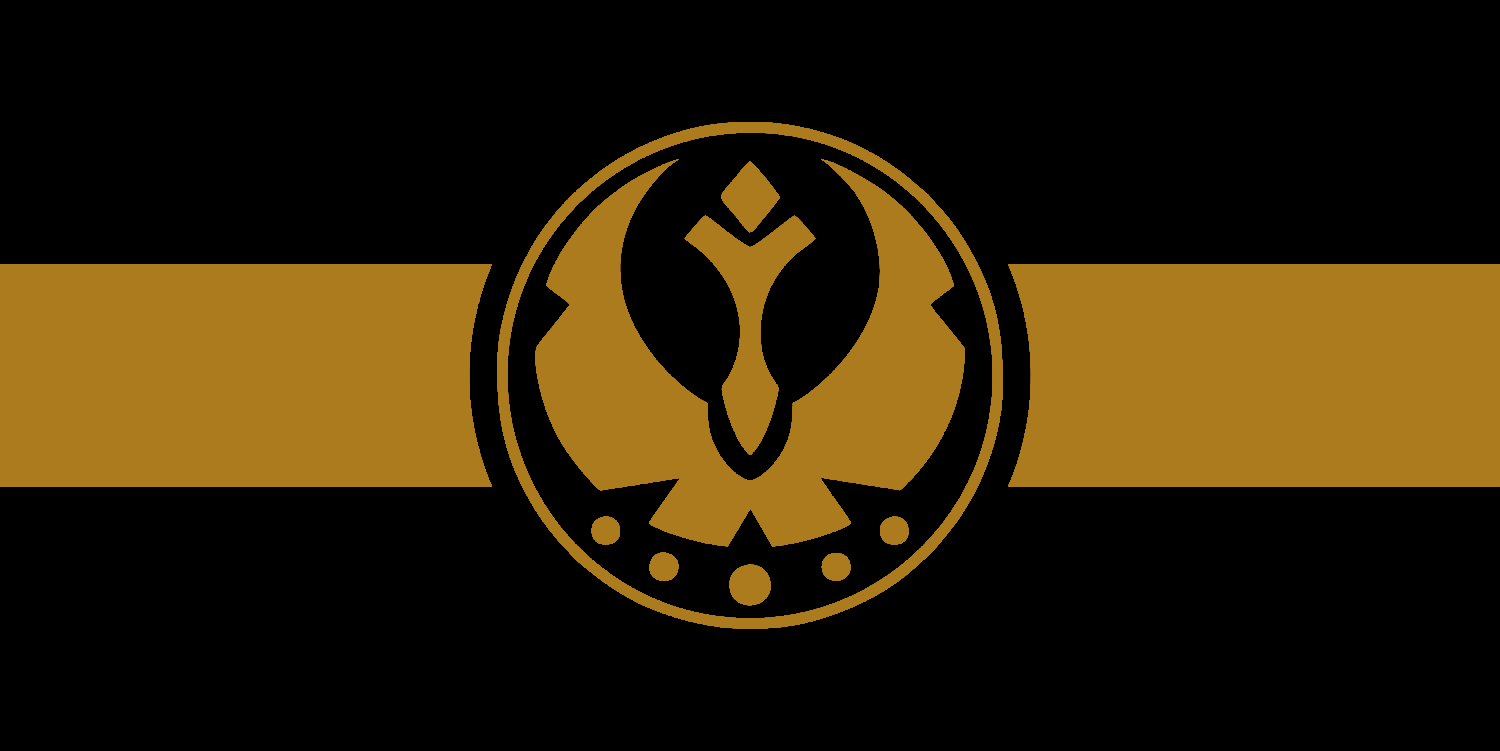 The Alliance Army
---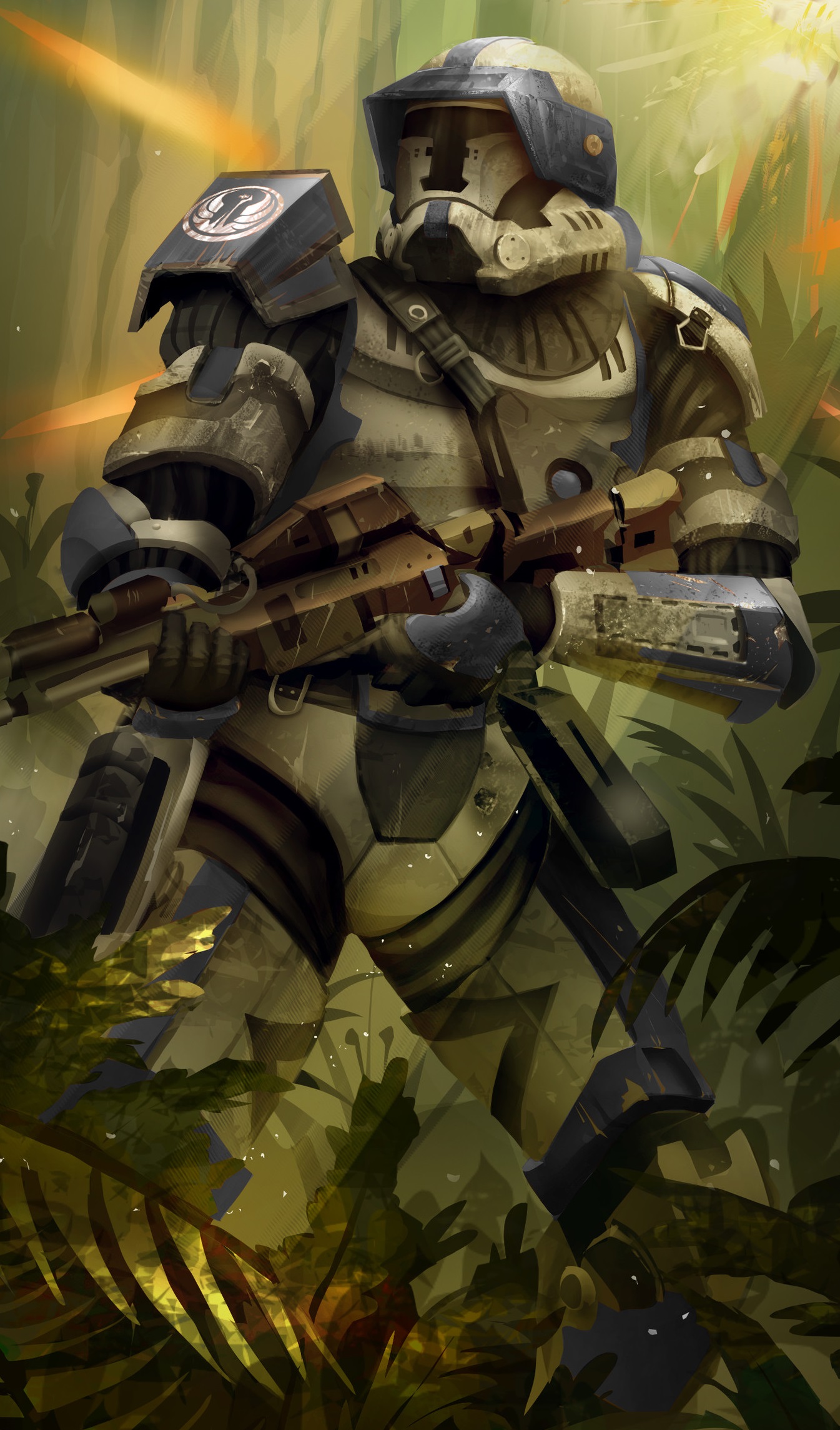 Alliance Trooper
Role: Infantry
Armament
ARC-9965 Blaster Rifle
DH-17 Blaster Pistol
Thermal Detonators
Equipment
Galactic Alliance Infantry Troopers were the standard infantry soldiers of the Galactic Alliance Army, valiantly fighting in the defence of home and family. Alliance troopers defend civilization against the countless horrors in the galaxy and are prime examples of the dedication the people of the Galactic Alliance commit in the name of justice and the right of freedom. These brave individuals remain ready and willing to lay their lives on the line today alongside their Jedi Commanders and brothers in arms.
---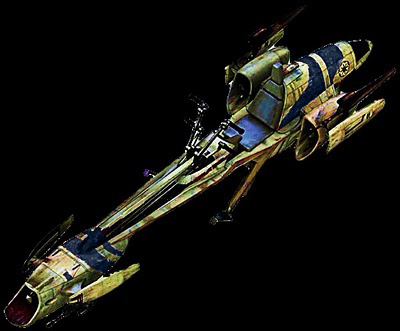 Recon Speeder
Role: Reconnaissance
Armament
2x Twin Light Blaster Cannons
Equipment
Support struts for optional stretcher or sidecar add-on
Originally designed for exclusive use by Alliance Commandos, the vehicle proved so effective that it came to be used by the rest of the army. These speeders were painted in the blue-and-white colors of the Galactic Alliance. They were powered by repulsors and a turbine engine mounted on the frontal prong. The speeder was controlled via twin steering vanes atop the bike, and pedals fitted below. Two blaster cannons protruded from the bottom of the forward prong, while two more were fixed on either side of the vehicle's rear.
---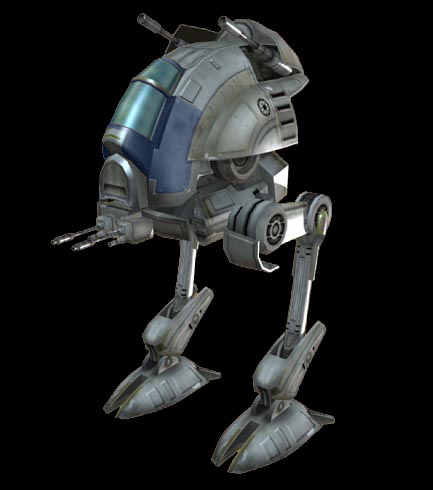 All Terrain Experimental Transport
Role: Heavy Cavalry
Armament
Double Laser Cannon
2x Twin Proton Mortar Launchers
Equipment
The AT-AE design is based of the Old Republic's AT-XT. It is equipped with twin laser cannons mounted under its chin and two long-range proton mortar launchers. In spite of its reasonably slow speed of only seventy-five kilometers per hour, which was only fifteen kilometers per hour faster than the AT-TE, and five kilometers per hour faster than the AT-RT, it was capable of demolishing enemy columns. The Republic version had to sacrifice its shields in order to make room newer weapon systems, allowing it to compete with modern walkers, however it also made the walker cheaper to produce.
---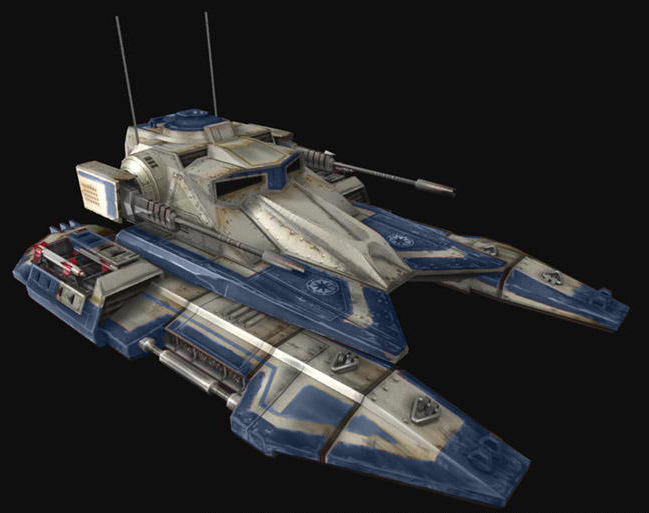 TX-130T Fighter Tank
Role: Infantry Support
Armament
Dual Heavy Laser Cannon Turret
Beam Cannon Turret
Dual Computer-guided Missile Launcher
Equipment
The 8.2 meter-long TX-130T was an upgraded version of the TX-130 Saber-class fighter tank repulsorcraft employed during the Clone Wars, equipped with added shielding and protection. It was 3.05 meters wide and 2.3 meters high. The craft had a limited repulse boost, which propelled it to 321 km/h, faster than its speed of 193 km/hour, making it fast and agile.It was armed with a single top-mounted beam cannon turret, two heavy laser cannons on either side of the cockpit, and a pair of computer-guided missile launchers along the hull. The launchers fired thermal detonators or concussion missiles, with a payload of eight GX-15 missiles. The TX-130T was used to support infantry assaults and was also used in an anti-armor role. Despite being an older design, it was seen by Alliance Command as a useful and reliable tank overall, and was modernized, upgraded and re-designated as the TX-130R. Because of its high speed and maneuverability, it has come to be known as the "Fighter Tank". It is one of the most produced and versatile vehicles in the Alliance's arsenal.
---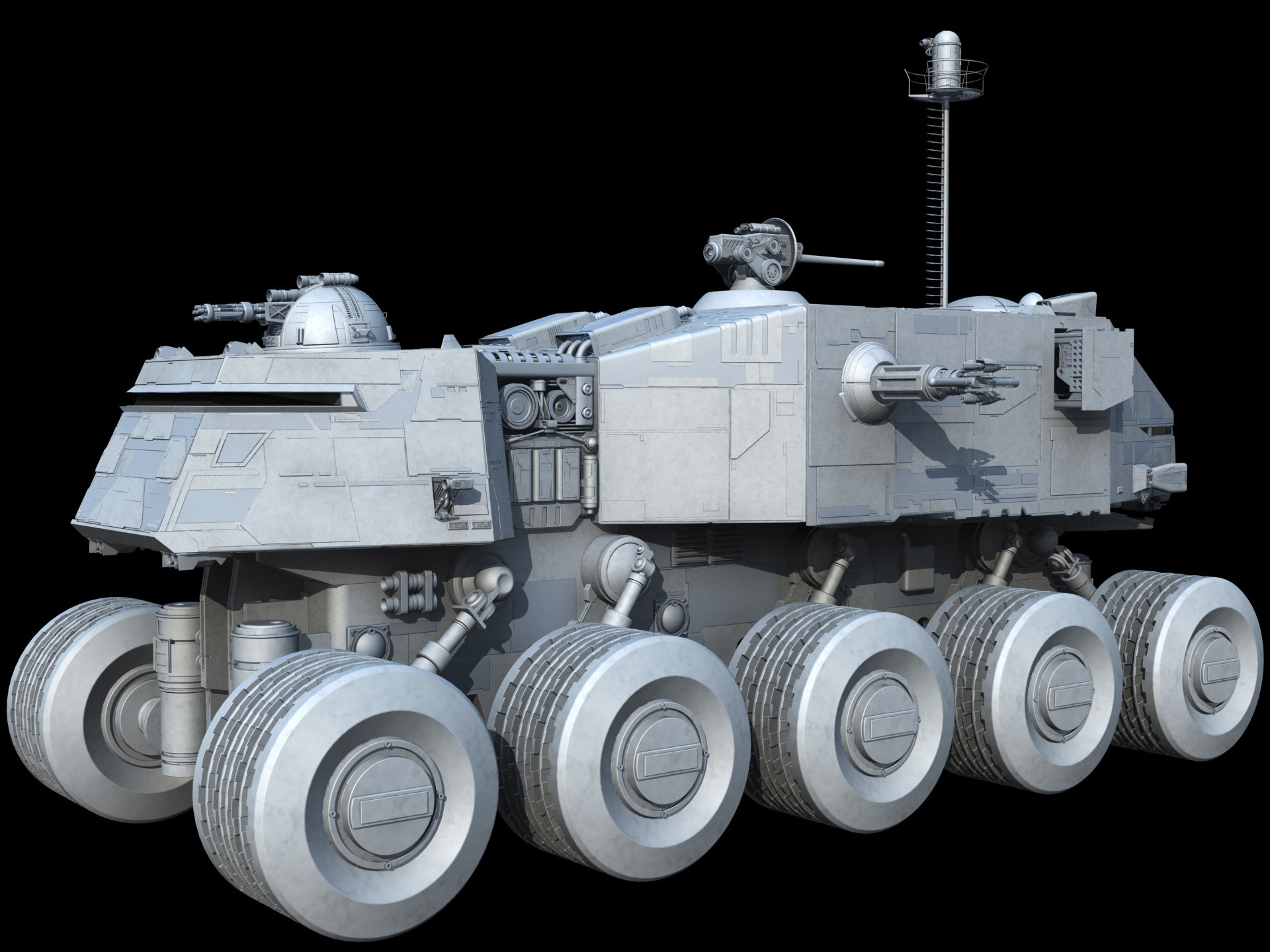 HAVw A6 Juggernaut
Role: Troop Transport
Armament
Heavy Laser Cannon
Repeating Laser Cannon
2x Medium anti-infantry Laser Cannons
2x Twin Blaster Cannons
2x Grenade Launchers
Equipment
Complement
50-300x Soldiers (depending on configuration)
The A6 model saw its heaviest use in service of the Galactic Republic during the Clone Wars. After the Clone Wars, the Imperial Army developed sleeker and more versatile combat vehicles. The Juggernaut was equipped with thick, thermally superconducting armor capable of absorbing enemy fire and dispersing heat over a wide area. It only had a top speed of only 160 kilometres and turning issues, the slowness required for negotiating turns and encouraged the A6's use on open terrain rather than urban battlefields.
---
---
---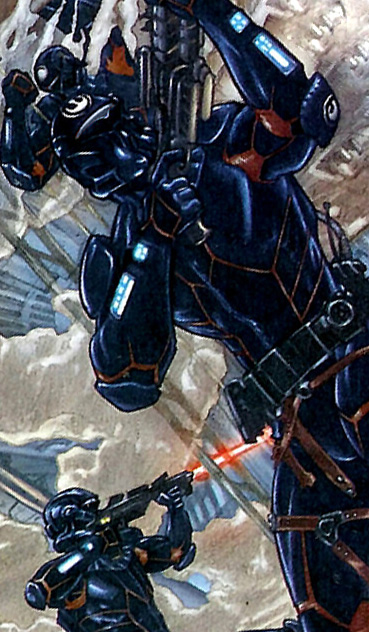 Alliance Commando
Role: Special Forces
Armament
ARC-9965 Blaster Rifle
DH-17 Blaster Pistol
Thermal Detonators
Equipment
Alliance Commando, also known as SpecForce, Special Forces or Alliance Marines, is an elite soldier of the Army of the Galactic Alliance. Often working in groups of four, commandos were assigned to carry out covert operations too delicate for regular troopers. Covert infiltration, sabotage, demolition and assassination were standard tasks for the commandos. The vetting process was run by Alliance Intelligence and comprised mainly of interviews, interrogations, and examinations. The vetting process was given a high priority, and resulting in the low penetration by Imperial agents. When selected to be a commando, the troopers would go through another round of advanced training at a drop-camp. The trainees were taught advanced skills essential for commando service, but the primary purpose of this phase of training was to weed out candidates lacking the drive to succeed in their missions. The standards in every area of training were high, and the drop-out rate was equally high. The identity of recruits is a high-level secret.
---
---
---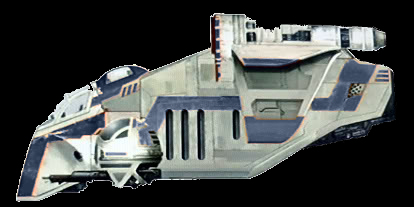 Multi-Altitude Assault Transport
Role: Troop Transport
Armament
?x Missile Launchers
?x Laser Cannons
Equipment
Complement
The Multi Altitude Assault Transport was an evolution of the Galactic Republic's Low Altitude Assault Transport repulsorlift gunship and was a rugged, combat ready repulsorcraft used by the Empire to deploy its stormtroopers in a variety of environments, as well as conditions. Like its predecessor, the MAAT was armed with a variety of weapons which included missile launchers and laser cannons.
---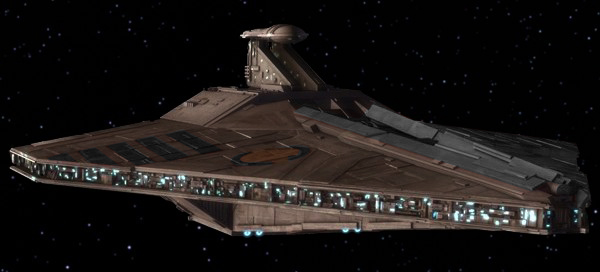 Acclamator II-class Assault Ship
Role: Trans-galactic Military Assault Ship
Armament
24x Turbolasers
2x Heavy Proton Torpedo Launch Tubes
Equipment
Complement
64x Speeder Bikes
10x All Terrain Tactical Enforcers
16x Low Altitude Assault Transports
8x Self-Propelled Heavy Artillery
3,200x Soldiers
Capable of atmospheric flight, these ships usually brings down equipment, troop and vehicles to support a ground campaign, also providing fire support if necessary. No more than two of these ships are usually needed to bring down an ordinary Army Group with fully equipment and they bring decent firepower of their own. However they remain vulnerable to enemy bombers and therefor requires protection during decent. Once on the ground, AA vehicles are often some of the first things to be deployed in order to fully secure the landing zone.
---
---
---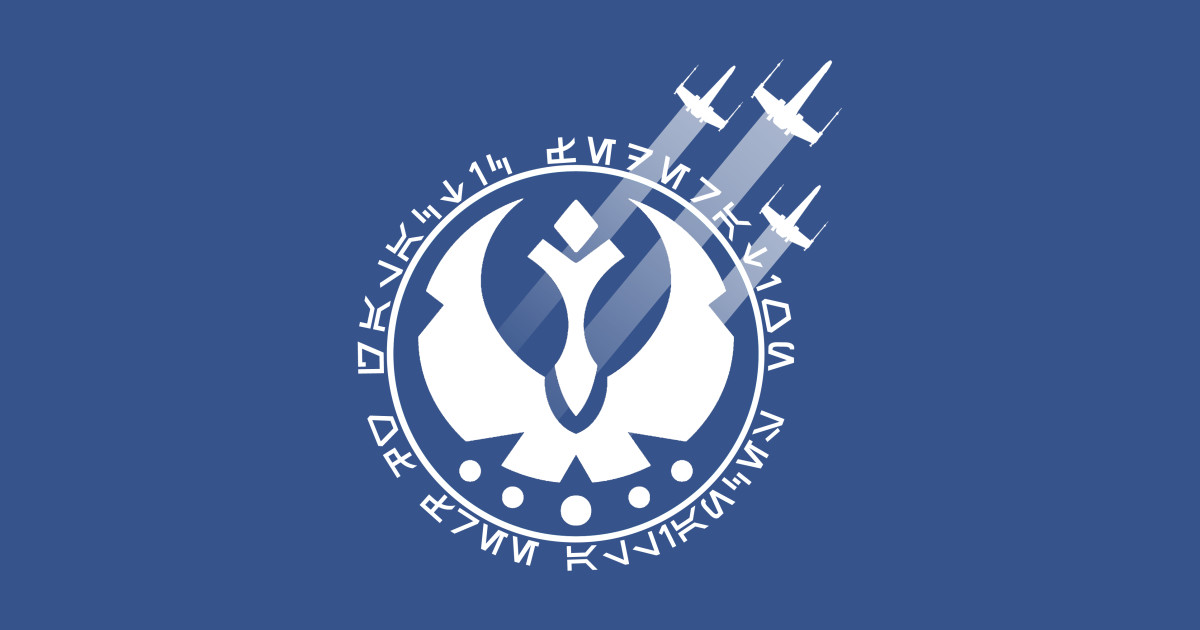 The Alliance Navy
---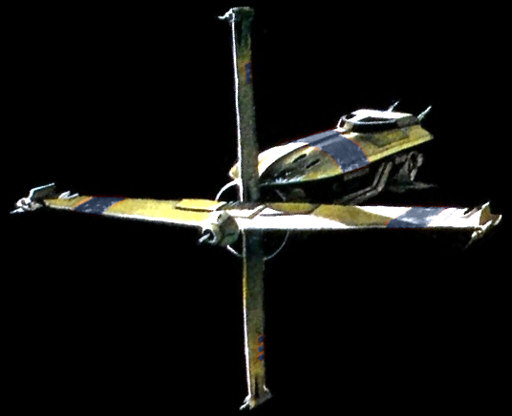 CF9 Crossfire
Role: Strategic Starfighter
Length: ?
Armament
4x Laser Cannons
1x Aft Double Laser Cannon
Proton Torpedo Launcher
Equipment
Deflector Shields
Hyperdrive
The CF9 Crossfire starfighter was a starfighter produced by Incom Corporation around 130 ABY and used by the Galactic Alliance and the Galactic Alliance Remnant. The Crossfire was designed primarily to fly long distances to reach its target, inflict maximum damage, and return home in one piece. For this, it followed the Incom ideology of being perfectly balanced between speed, maneuverability, durability and firepower.
---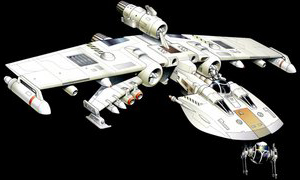 BTL-S8 K-Wing Assault Starfighter
Role: Bomber
Length: 16 metres
Armament
1x Medium-range Twin Laser Canon Turret
1x Short-range Quad Turbolaser Turret
18x Hardpoints (various configurations)
Equipment
The BTL-S8 K-wing assault starfighter, commonly known as the K-wing, was a heavy starfighter/bomber. The K-wing assault starfighter was produced by Koensayr Manufacturing, the same company responsible for producing the venerable Y-wing. Like many other New Republic starfighters, the K-wing was designed to excel in a specific primary role in combat while retaining the flexibility to serve secondary functions if needed.
---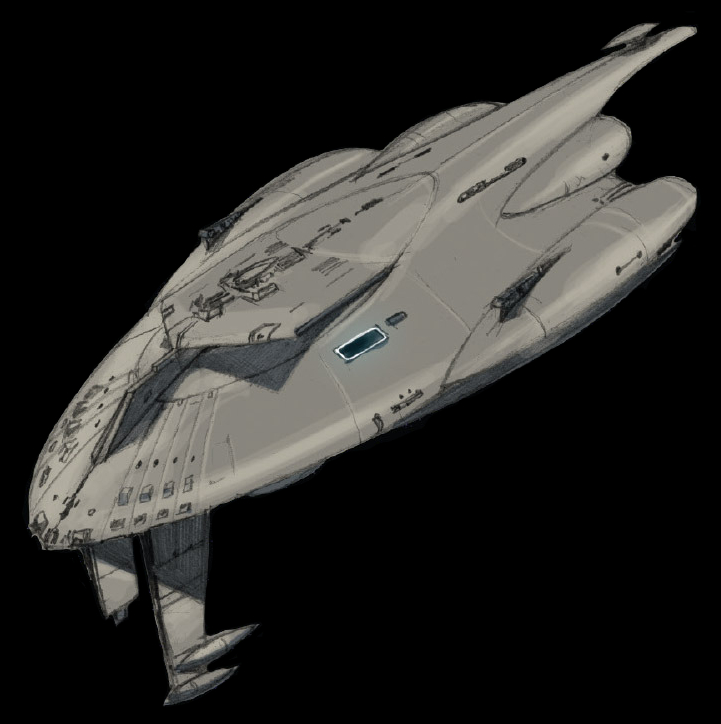 ShaShore-class Frigate
Role: Escort
Length: ?
Armament
6x Turbolaser Batteries
2x Point-Defense Cannon Batteries
2x Proton Torpedo Launcher Batteries
1x Tractor Beam Battery (config. dependent)
?x Barrage Missile Launchers (config. dependent)
Equipment
Deflector Shields
Hyperdrive
Communication Jammers (config. dependent)
Long-Range Sensor Pods (config. dependent)
Complement
24x Starfighters
2x Shuttles
250x Soldiers
The ShaShore-class frigate was designed for greater speeds and maneuverability, at the cost of less armor. A smaller blade positioned directly in front of the main blade was designed to carry one of several specialized modules, ranging from barrage-style concussion missile launchers, to an advanced sensor suite or communication jammers. ShaShore frigates often were deployed as escorts for Scythe-class battle cruisers.
---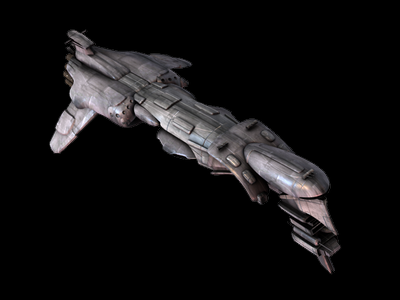 Covid-class Frigate
Role: Patrol Vessel
Length: 275
Armament
10x Turbolaser Cannons
10x Laser Cannons
4x Ion Cannons
2x Tractor Beam Projectors
Equipment
No Deflector Shields?
Hyperdrive
Complement
36x Starfighters
80x Soldiers
The Corona-class frigate was used as a patrol vessel and could fulfil a variety of mission profiles. The vessel could operate independently, performing reconnaissance-in-force, or as part of a larger fleet formation, providing close fire support and anti-starfighter screening for larger vessels. The frigate could also be used as a starfighter assault platform.
---

Endurance-class Fleet Carrier
Role: Fleet Carrier
Length: 1,040
Armament
12x Turbolasers
8x Ion Cannons
20x Point-Defense Laser Cannons
4x Tractor Beam Projectors
Equipment
Deflector Shields
Hyperdrive
Complement
132x Starfighters
12x Transports
1,600x Soldiers
The Endurance had a Class 1 hyperdrive and could carry 1,600 troops and enough consumables for five months. However, weapons had to be sacrificed to make room for extra fighters. While they boasted improved hull integrity, their shields were markedly less powerful. Although they were equipped with a formidable anti-starfighter weapon system, the fleet carriers were usually protected by screening ships and starfighters. They were not designed to enter the savage heart of battle, but to deploy and coordinate smaller ships.
---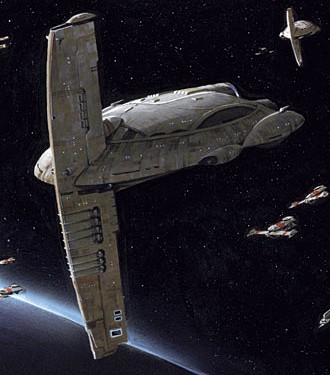 MC140 Scythe-class Main Battle Cruiser
Role: Battlecruiser
Length: 533?
Armament
3x Heavy Turbolasers Batteries
6x Turbolaser Batteries
2x Heavy Ion Cannon Batteries
40x Proton Torpedo Tupes
2x Tractor Beam Batteries
Equipment
Deflector Shields
Hyperdrive
Complement
36x Starfighters
4x Transports
1,500x Soldiers
As the main capital ship of the Galactic Alliance, Scythe-class was capable of engaging larger ships and punching above its weight class. The Scythe-class utilized its powerful engines to maneuver into a position where it could bring the "cross of fire" weapons batteries to bear on an enemy vessel. This massive barrage of turbolaser, ion cannon, and torpedo fire was capable of destroying larger vessels like the Pellaeon-class Star Destroyer. The main drawback of the cross of fire was that the Scythe's broadsides and stern were lightly armed, which forced a Scythe's crew to constantly keep the bow facing an enemy warship - though with its powerful engines, this was rarely a problem.
---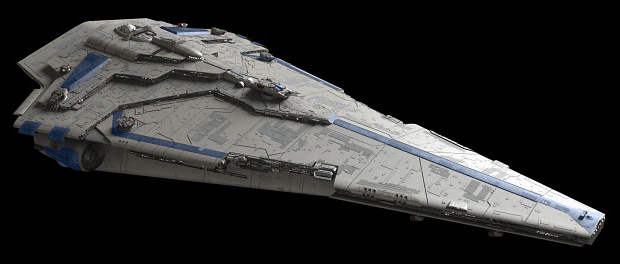 Nebula-class Star Destroyer
Role: Destroyer
Length: 1,040 metres
Armament
40x Heavy Turbolasers Batteries
40x Turbolasers
20x Ion Cannons
8x Assault Concussion Missile Tubes
?x Pulse Cannons
8x Tractor Beam Projectors
Equipment
Deflector Shields
Hyperdrive
Complement
60x Starfighters
12x Transports
1,600x Soldiers
The Nebula-class Star Destroyer, also known as the Defender-class Star Destroyer, was the largest, most powerful warship design in the New Republic's New Class Modernization Program. Although it was only 1,040 meters long, the Nebula-class was built to be a match for an Imperial II. Even with a structure that was a significant departure from the Imperial-class, especially the lack of a command tower, the Nebula was often mistaken for an Imperial design due to its angular lines.Its small size often lead to it being referred to as a "pocket Star Destroyer."
---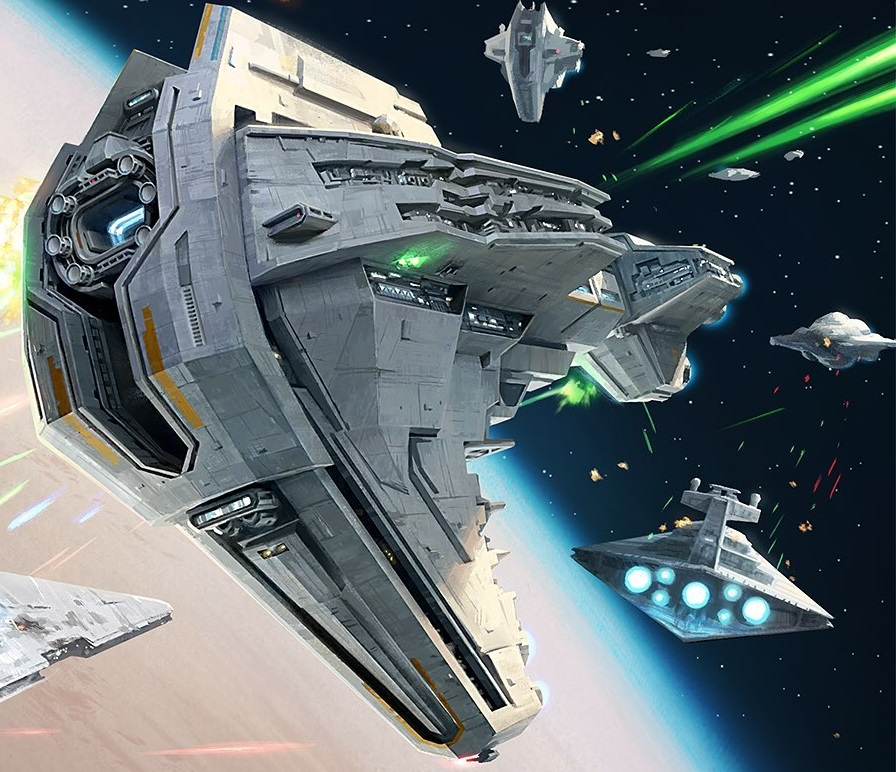 Starhawk-class Battleship
Role: Command Ship
Length: 2,400 metres
Armament
10x Octuple Turbosalsa Batteries
24x Forward-mounted Heavy Turbolaser Batteries
40x Ion Cannon Turrets
4x Forward-mounted Ion Cannon Batteries
32x Concussion Missile Launchers
36x Point-Defense Heavy Laser Cannons
6x Magnite Crystal Tractor Beam Arrays
Equipment
Deflector Shields
Hyperdrive
Complement
72x Starfighters
?x Transports
7,200x Soldiers
The Starhawk-class Battleship, also known as the Nadiri Starhawk, was a type of battleship in service with the Galactic Alliance Navy. Like all the ships constructed at the Nadiri Dockyards, they were constructed from disassembled captured Imperial spacecraft. It was notable for being one of the first class of ships built by the Galactic Alliance, through military contract, after the Second Imperial Civil War. The Starhawk was classed as a battleship and was capable of taking on Star Destroyers and Battlecruisers. The tractor beam of the Starhawk was equipped with magnite crystals which gave it ten times the strength of a contemporary Star Destroyers. The Starhawk's tractor beam enabled it to trap and move a ship many times its size.
---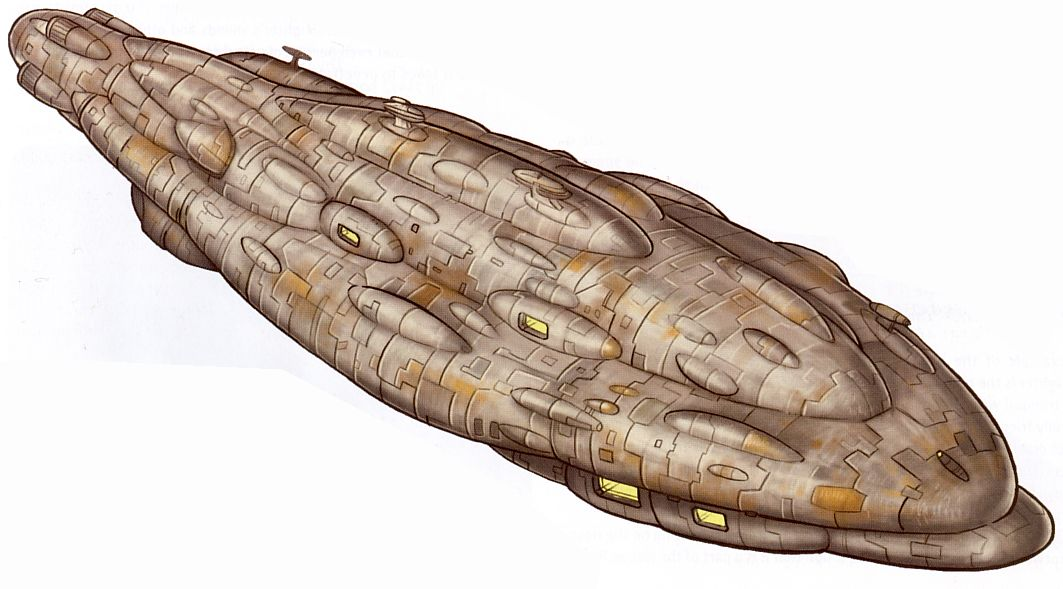 Viscount-class Star Defender
Role: Heavy Dreadnought
Length: 17,000 metres
Armament
2,000 Heavy Turbolasers
2,000 Turbolasers
200 Assault Concussion Missile Rubes
300 Heavy Ion Cannons
500 Point-Defense Laser Cannons
40 Tractor Beam Projectors
Equipment
Massive Regenerating Deflector Shields
Hyperdrive
Complement
216x Starfighters
84x Transports
12,500x Soldiers
he Viscount-class Star Defender was envisioned as the New Republic equivalent of an Executor-class Star Dreadnought. It was equipped with over five thousand weapons systems, including heavy turbolaser batteries and assault concussion missile launchers. The Viscount's shields had backups, like previous Calamari designs, and were thus highly regenerative. The computers, electronic equipment, and sensor systems were above and beyond those of an Imperial Star Dreadnought, and it carried a HoloNet transceiver as well. Ships of the class could carry hundreds of starfighters, as well as dozens of small support vessels, including frigate-sized ships.
The class was also fitted with enough life pods to carry the crews of the ship itself, and also those of whatever smaller support vessels were carried at the time. This totaled a passenger-capacity of 500,000 individuals. The ship was also equipped with enough repair droids to cover the entire vessel during emergency repairs. To support wounded in combat, the Viscount-class had hundreds of self-replenishing bacta tanks in its medical wings. It also had fighter repair bays, for the repair and maintenance of the ship's starfighters.