We're excited to announce, that our Trailer for Reprisal is out now!
It's also available to Download now through IndieDB!

Here's some quick information about Reprisal:
Main Features:
3 Single Player Campaign Levels
Play against Enemy AI throughout the Story
Strategically emphasized Gameplay
A Unique Art style
Hot-seat Multiplayer Game Mode (2 Players)
and also, a sweet duck floating around level 1
Experience the fictional world of Lunalim and the story of Axzan: A powerful General in the New Lumino Army, and its crusade to gather all the magical Anima Crystals to control the Broken land with an Iron Fist.
By capturing more Anima Crystals scattered around each map, you will be able to Spawn in more units and Terraform different structures that will help give you the advantage throughout combat! Each unit has its own speciality, by utilizing General Axzan's capabilities, you can Spawn in an Assassin to take out a high priority enemy target, or order Soldiers to Terraform a Turret in order to reinforce your current position.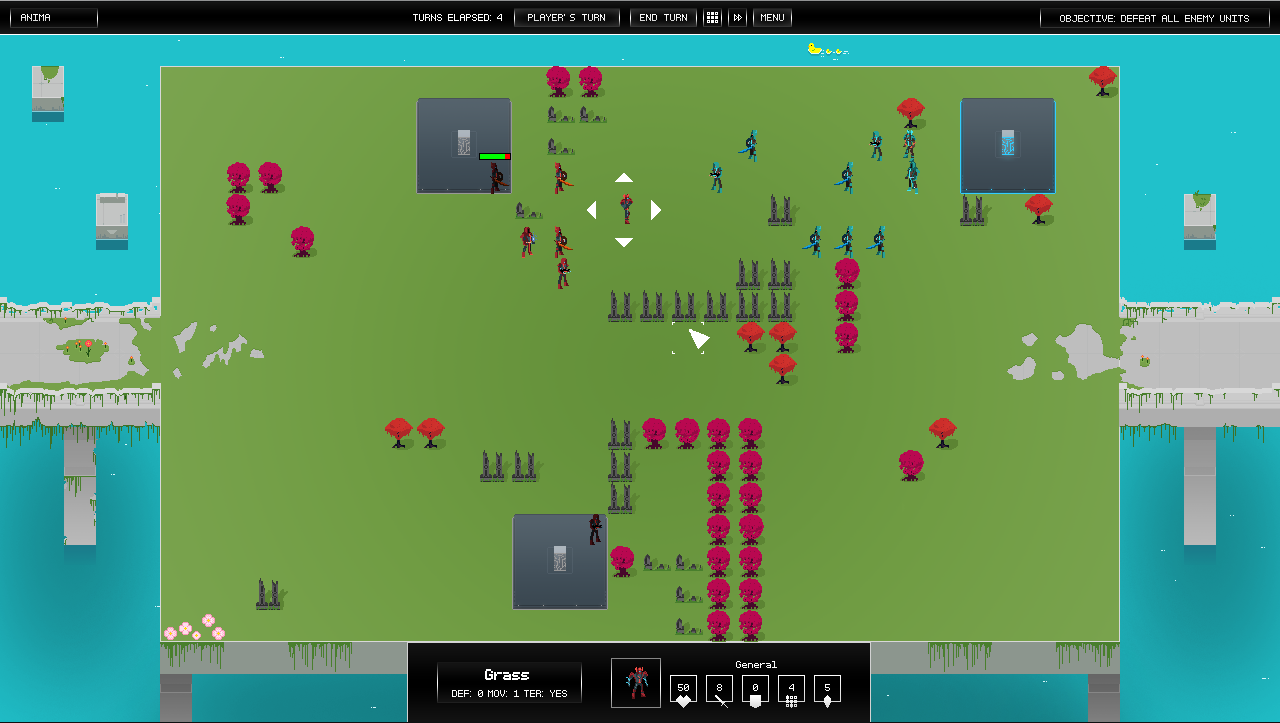 We hope you enjoy Reprisal, and we appreciate any feedback through comments here, or on our website. You can also like us on Facebook and Twitter if you'd like to keep up with any further developments.