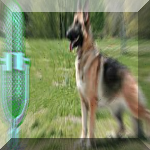 Hello from Roadhammer Gaming!
K9 Remote for Android is now fully released on Google Play! You can download it here:
This app will allow you to control your dog or cat via your android device locally, or with a second android device that you affix to your pet's collar. This is a useful app for K9 law enforcement units and pet owners alike!
K9 Remote is compatible with 6 different languages! English, French (Canada), German, Italian, Chinese (Simplified) and Japanese.
You have number of options in the ways you can control your animal,
1. Locally with one device you can speak or type a command to your pet with 3 options your pet will hear,
A.) normal voice- which you can adjust the pitch and speed to closely match your own voice,
B.) Ultrasound dog- voice which is too high pitched for humans to hear but your dog will,
C.) Ultrasound cat- voice which is too high pitched for humans and dogs to hear but your cat will.
2. Remotely by using 2 devices, one as the transmitter and the other as the receiver. The way it works is you set one device to be the transmitter and when you speak or type the command the other device when set as the receiving device receives it as a text message and then speaks it to the animal with the same 3 sound settings options as listed above for the local device example. Note that to use this feature you need 2 activated android devices, each with their own phone number.
When using the remote feature, the receiving device will also keep a text record of your commands sent to it in the form of text messages that can be viewed at any time in the same way you view text messages sent to you from any other phone or device. This of course would be useful in law enforcement to have a record of the commands you sent to the animal on duty.
You can also change the spoken output on the fly on the receiving device by saying or typing (all lower case letters) one of these 3 phrases :
set to human
set to dog
set to cat
the result will be the frequency of the spoken commands is changed accordingly, in this way you can switch back and forth allowing the humans nearby to either hear or not hear what commands you are sending to the dog (or the humans for that matter) Also the receiving device is protected from receiving messages that weren't sent by the sending device, it will only speak if the phone number you set for it matches the phone number of the sending device.

Note that you may need to enter the phone number using the 11 digit format for example 1 111 111 1111 (without any spaces or dashes, numbers only!)
It is recommended to test the remote 2 device usage first by not selecting ultrasound to make sure that the receiving device is receiving and speaking the commands sent from the sending device, when you are sure it's working correctly then set to ultrasound if desired.
Also if you want to use any device capable of texting or sending a text via email and don't mind not being able to use the voice recognition to send commands to the android receiving device, you can use ANY device such as i phone, email from your computer or phone, etc. All you need to do is get the sending device's phone number or email id number and enter it in the receiving android device. NOTE: To get the email id number you would first email your phone with a text message, (using the format phone number then the carrier address in the address bar of your email to send, example for emailing to an at&t phone: 1111111111@txt.att.net )when you receive the text look at the sender's number, copy down the first 4 digits of this number (the remaining digits are unimportant and change with every subsequent email sent) and enter this number in the receiving android device.

COMING SOON:
I am working on a 2nd version of this app that will be compatible with Android Wear devices such as the Gear 2 watch device, which would be much simpler to attatch to your pet's collar, I plan on it also being free if you have purchased the regular version of K9 Remote.
Please visit the K9 Remote homepage for a complete tutorial and more information about this unique and exciting new app!
Below are some typical setup images to get started using this app.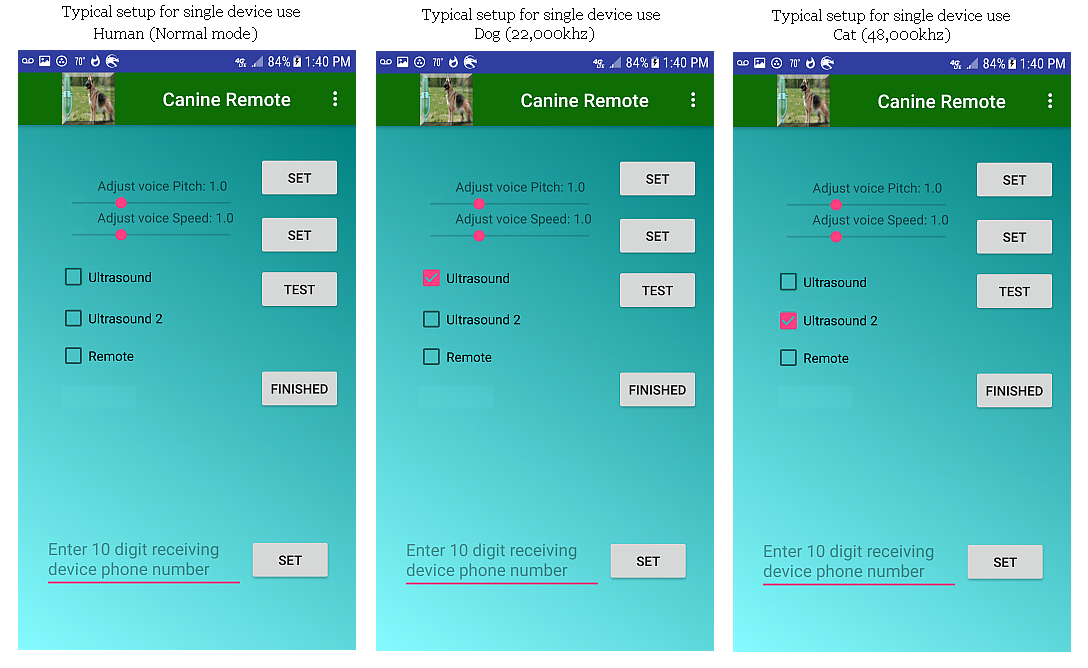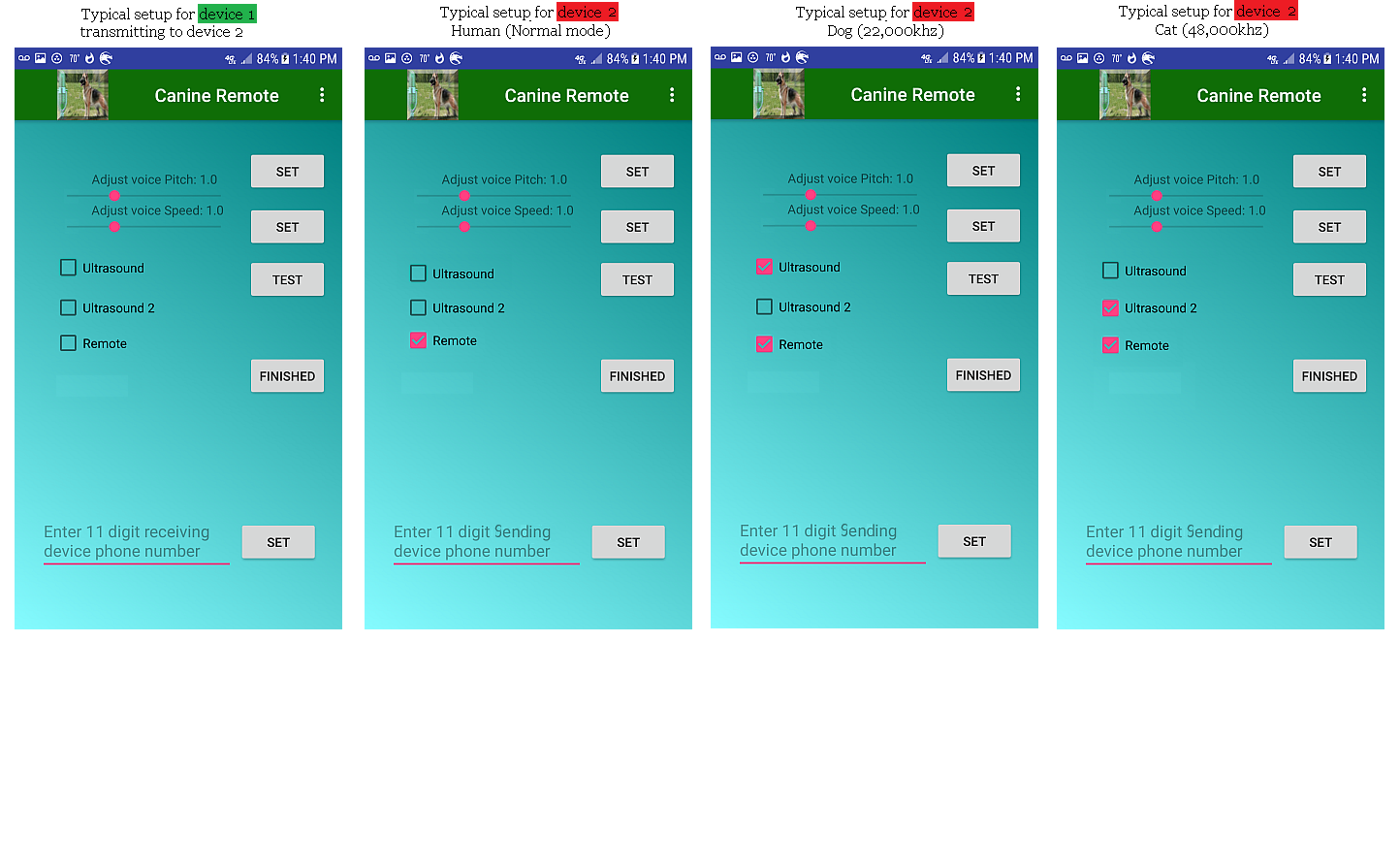 DISCLAIMER
Altho this app can be very entertaining and/or useful, I Tom Traggis and my company Roadhammer Gaming are not to be held liable for any damages, injuries, or other adverse effects caused directly or indirectly from the use or misuse of this app.