Location
First and foremost, the location of Project Encore's beginning story starts in San Francisco. Buildings are still in tact however some aren't so lucky. San Francisco offers a lot of variety in terms of moods and color scheme's. With environments such as Union Square and the Golden Gate Park, it will allow us to present certain themes within the story. In terms of themes and emotional articulation, San Francisco will offer a variety of options to choose from:
• Sunny
• Gloom and Doom
• Happy
• Anger
• Hate
• Epic
• And many more emotional feelings
Visit Our Site!!!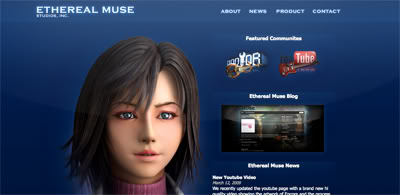 The world of Encore will be known for having one of the most attractive, and stylized environments throughout the entire side-scrolling genre because of its use of color, stylized structures and music. Each level will provide a strong emotional theme for the users to digest. It is vital that each level articulates its own mood and feeling.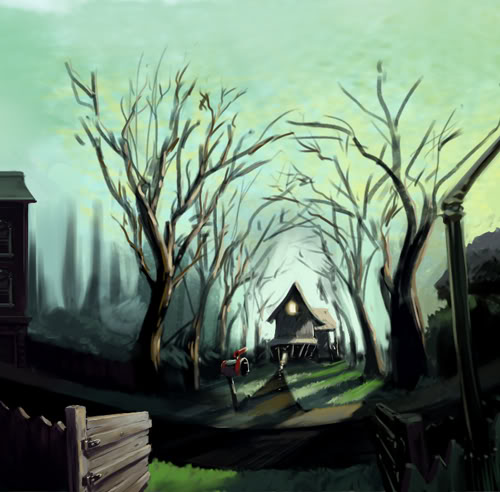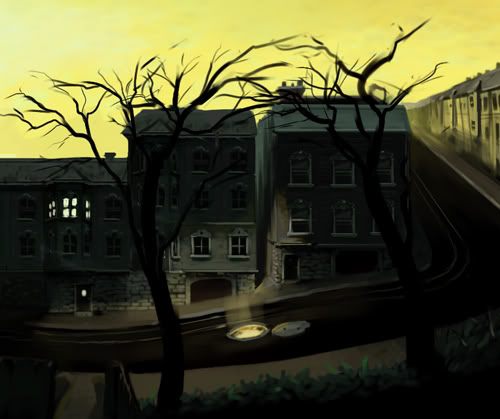 Imps have been transferring from their universe to ours through portals. The first original portal was sited in the center of Golden Gate Park. Imps were starting to abduct humans, mainly musicians and doing strange things to them. Once the lifeless body served its purpose, Imps were nice enough to bury their bodies and put tombstones over them. Since Erika's discover of Onate`, the world has significantly changed, and sound waves were the reason behind it.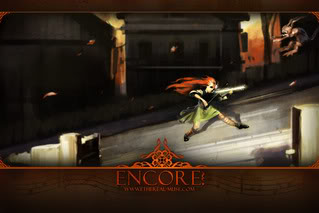 In addition, the camera will be zoomed in and personal with the main characters, like the composition above. Encore! will be using a lot of foreground elements and strong ambient changes to project moods and emotions.
More pictures will be released: and please check out our new site - Ethereal-muse.com